Fitness app Strava "accidentally" reveals secret army locations across countries
Fitness app Strava "accidentally" reveals secret army locations across countries
Written by
Ramya Patelkhana
Jan 30, 2018, 02:21 pm
3 min read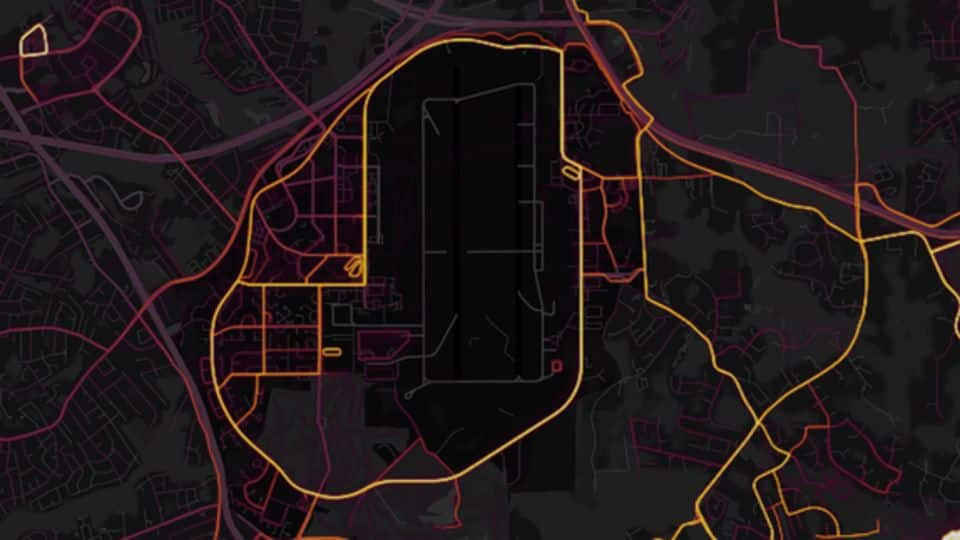 In a rather shocking incident, top secret military locations and exercise routes of army bases around the world have been revealed by fitness app Strava. Military personnel wearing fitness trackers posted their exercise data on Strava, "accidentally" leaking sensitive location information. Strava's Heatmap shows global user activity data, but it's also displaying secretive bases and patrol routes in countries like US, Iraq, Syria, and Afghanistan. Here's more.
What is Strava and how does it work?
Strava is an app and website that tracks the user's exercise activity through fitness trackers. San Francisco-based Strava claims it is "The Social Network for Athletes". It is one of the world's popular GPS fitness tracking apps. It has over 27 million users globally. Users record their activities -running, jogging, cycling, swimming, etc.- and can compare or share their performance with others.
Strava's Heatmap shows global user activity data
In Nov'17, Strava released the latest version of its Heatmap feature, which displays an interactive activity map, highlighting the most used exercise routes around the world. The tool was developed using one billion activities and three trillion data points across a total of 27 billion kilometers of activity distance. The map doesn't show real-time data, but the activity pattern recorded between 2015 and Sep'17.
Strava's Heatmap tool raises security concerns
Location and activity information on Heatmap raised concerns about personnel at military bases across the world. The matter came to light after 20-year-old Nathan Ruser, an international security student at the Australian National University and member of Institute for United Conflict Analysts, came across the Strava Heatmap. He says the map publicly shared military activities and exercise routines, which could be dangerous.
US military bases identifiable, mappable
Intelligence agencies, aid workers are in danger, too
Apart from military base locations, Heatmap also reveals the level of activity inside buildings and routes often taken by soldiers. This makes it easy to guess the movement of military personnel inside the bases. Nathan Ruser says using Heatmap, "You can establish a pattern of life." Not only security personnel but intelligence officers, aid workers, NGO members, etc. could also be traced on Heatmap.
Which military bases were affected?
Strava app is popular in the Western countries. Reports say military bases in the US, the UK, and Europe are lit up on Heatmap. American military bases and their exercise activities are prominently illuminated in Syria and Afghanistan. Bases in Yemen, Niger, and Djibouti, among others also stand out on Heatmap. Russian bases and possible patrol routes in Syria and Hmeimim are also shown.
US military is examining the Heatmap: Defense spokesperson
On Strava revealing confidential information, Maj Audricia Harris, a spokeswoman for the US Department of Defense, stated that they take "matters like these very seriously" and are "reviewing the situation to determine if any additional training or guidance is required". Even, the UK's Ministry of Defence said the security of its personnel and establishments is extremely important.