Should Dhoni be India's player-coach?
Should Dhoni be India's player-coach?
Jun 23, 2017, 11:57 am
2 min read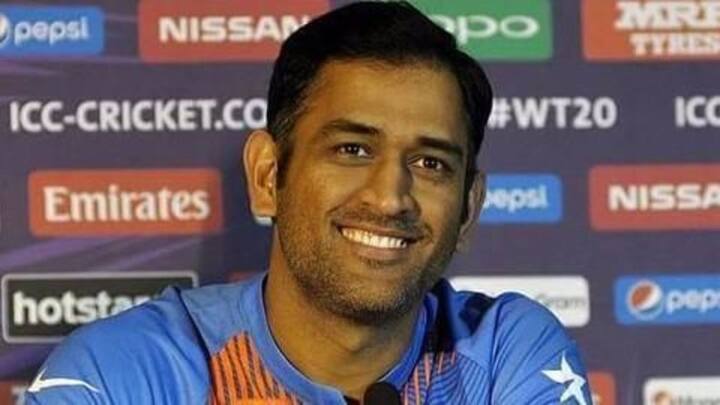 Former Indian coach Anil Kumble's term ended on an extremely bad note with a tussle with captain Virat Kohli. While the selection process for the next coach is going one, why not have former Indian captain MS Dhoni as a player-coach for the Indian cricket team? We list down the points for you on why it could work for both BCCI and Indian cricket.
MS Dhoni has captained the Indian team for almost a decade and has won the maximum number of test matches as an Indian captain. Be it with the bat or behind the stumps, Dhoni has never failed to impress us. Moreover, his strategies on the field have helped us win three ICC trophies and a number of other series in India and abroad.
Dhoni's closeness with Virat Kohli
It is no secret that Dhoni and Kohli share a friendly relationship and the same has been evident several times on and off the field. After taking over as the ODI and T20 captain, Kohli has often turned towards Dhoni for advice in tough situations. Virat has also been vocal about Dhoni's contribution which rules out the possibility of ego-clashes between these two.
No ego issue if Dhoni and Kohli work together?
With two friends working together, there is almost no chance of ego clashes between the two, unlike those reported between former coach Kumble and Kohli. This would help in keeping the environment of the dressing room stable.
Has there been a player-coach in cricket before?
Former Indian pace bowler Lakshmipathy Balaji was appointed as the bowling coach of the Tamil Nadu Ranji team in 2015-16, while he was also in playing XI. Ryan Giggs was the interim player-manager for football club Manchester United in 2014, while Peter Reid was in-charge of Manchester City from 1990-1993. Basketball legend Bill Russell also served as a player-coach for Boston Celtics from 1966-69.
MS Dhoni becoming the current coach of the Indian team is just this author's wish. However, as fans wouldn't we love to see our favorite captain don the hat of the coach of Team India as well?