Ajmal accuses ICC of being unfair
Ajmal accuses ICC of being unfair
Nov 30, 2017, 03:55 pm
3 min read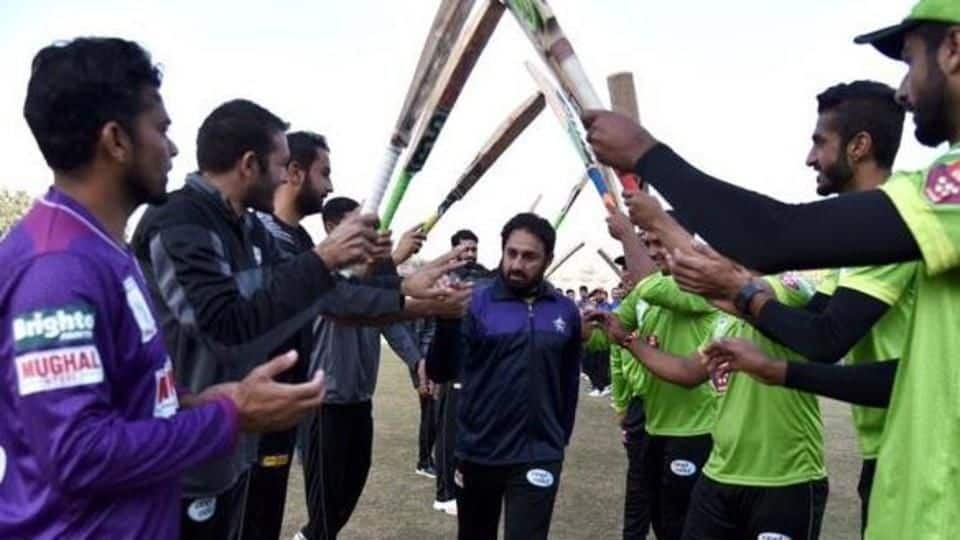 Pakistani ace-spinner Saeed Ajmal who called it a day on his cricket career on Wednesday, has stirred up a hornet's nest by lashing out at the International Cricket Council's protocol of assessing bowling actions. The 40-year-old right arm off spinner did not stop there, he went on to claim that there are several international players with an illegal bowling action. Let us know more!
Ajmal says ICC is being too harsh
He said "I am retiring with a heavy heart because firstly I think the ICC's protocol is too harsh and if all bowlers today playing international cricket are tested I am sure at least 90 percent will fail to clear this protocol." Ajmal believes ICC is not taking into account natural medical issues which may have developed problems in the arms of some bowlers.
What is illegal bowling action?
In simple words, it's chucking or throwing a ball. It occurs when a bowler straightens the bowling arm while delivering the ball. As per the rules, the player's elbow can't extend more than 15 degrees between the arm reaching the horizontal and ball being released.
Success halted by illegal action
Ajmal drew the curtains on his career with 178 wickets in 35 Tests. His last Test match, for our noisy neighbours, was the one at Galle in Sri Lanka in 2014, where he was reported for his illegal bowling action for the second time. Ajmal was reported for the first time during an ODI series against Australia in UAE in 2009.
Reworked action didn't produce results
Ajmal faced a temporary ban after being guilty of chucking but made a return to the field in 2015 after reworking on his bowling action. However, his new bowling action did not bring in much success. The cricketer is disappointed with Pakistan Cricket Board for not fighting his case against the ICC.
The controversial debate of Murali's action
While Ajmal's career remained under the clouds due to his action, he has always claimed that it was a road accident that caused his arm to bend to some extent. Ajmal's arguments could be valid because Muttiah Muralitharan had been scrutinised several times for his action but he had a deformity of his elbow and was unable to straighten his arm.
Ajmal to continue coaching career
Ajmal was not only a quality bowler in Tests, he was equally effective in shorter format with 184 wickets in 113 ODIs. He also has 85 wickets in 64 T20Is for Pakistan. Ajmal, who has complete level two coaching, would not completely bow away from the sport and would remain in touch by coaching youngsters.