Mexican Open: Alexander Zverev fined $40,000 for disrespecting umpire
Mexican Open: Alexander Zverev fined $40,000 for disrespecting umpire
Feb 25, 2022, 06:29 pm
2 min read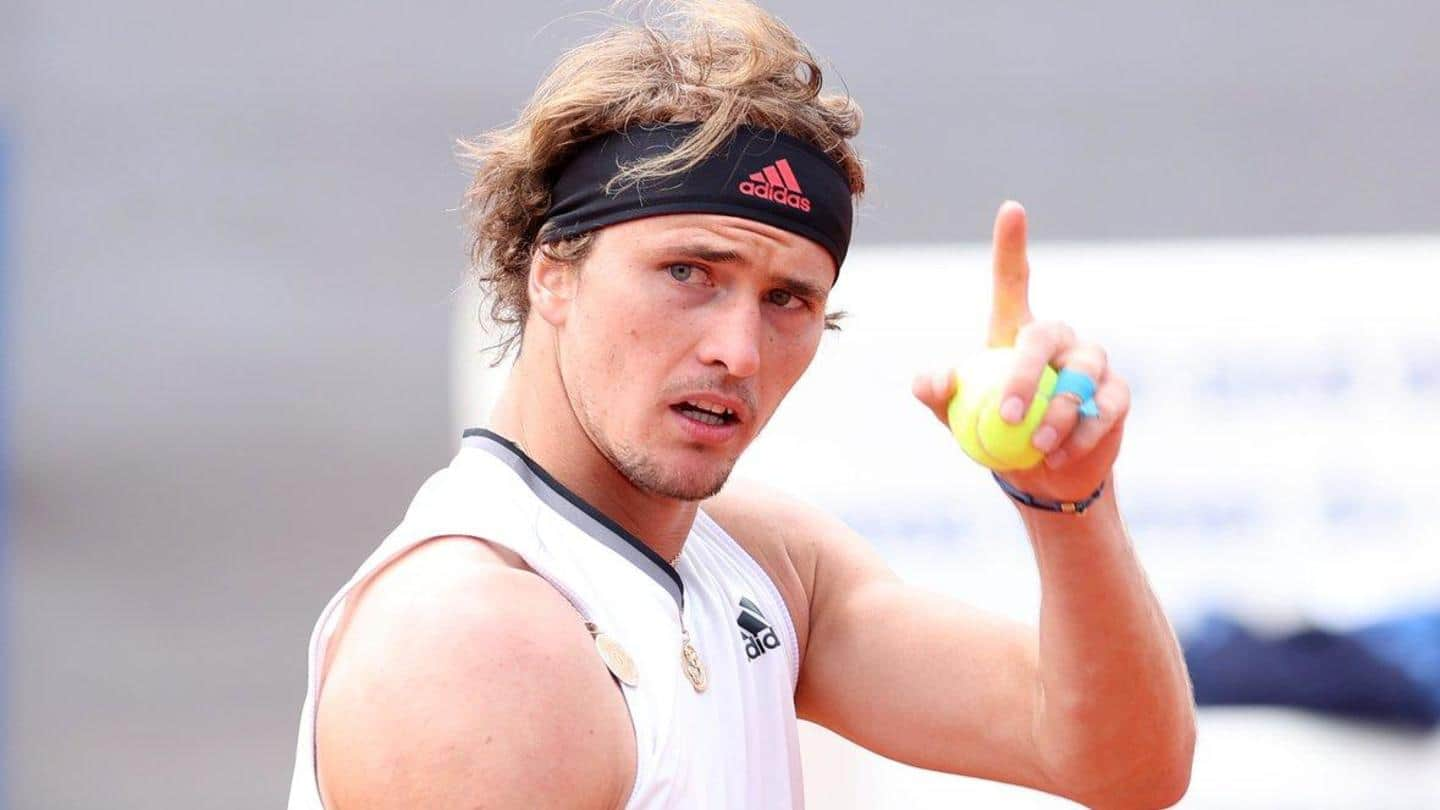 German tennis star Alexander Zverev has been fined $40,000 for his misdemeanor at the 2022 Mexican Open. He was fined $20,000 for unsportsmanlike behavior and $20,000 for verbal abuse. It must be noted that Zverev was thrown out of the Mexican Open on Thursday for smashing his racquet against umpire Alessandro Germani's chair. The incident happened following his loss in the doubles match.
Why does this story matter?
The fine imposed on Zverev is the maximum ATP can impose for each violation.
The fine was imposed even as the World No. 3 issued a public apology.
Zverev has forfeited the ATP points he had collected during the tournament in both singles as well in doubles.
He has also forfeited his prize money of more than $30,000 from the aforementioned tournament.
ATP confirms fine on Zverev
"Following ATP's withdrawal of Alexander Zverev from this week's tournament in Acapulco, the player has received the following on-site penalties; verbal abuse - 20,000 US dollars, unsportsmanlike conduct - 20,000 US dollars," ATP said. "This represents the maximum fine per each violation. Zverev also forfeits full prize money of 31,570 US dollars, as well as all ATP rankings points from the event," it added.
Zverev was thrown out of Mexican Open on Thursday
ATP confirmed in a statement on Thursday that Zverev was expelled from the Mexican Open due to "unsportsmanlike conduct." Zverev lost his cool after he and his Brazilian partner Marcelo Melo were beaten in the round of 16 in Acapulco 6-2, 4-6, 10-6 by Britain and Finnish duo Lloyd Glasspool and Harri Heliovaara. Thereafter, his singles and doubles games were canceled.
Previous such incidents in tennis
Novak Djokovic was defaulted from the 2020 US Open and handed a $10,000 fine for hitting a line judge. Goran Ivanisevic was forced to retire after smashing all his racquets during the 2000 Samsung Open. Denis Shapovalov was defaulted from the 2017 Davis Cup after hitting an umpire. Serena Williams was fined $10,500 for threatening a lineswoman during her 2009 US Open semi-final loss.
Pliskova was fined for smashing umpire's chair
In 2018, Karolina Pliskova received a four-figure fine for smashing the umpire's chair following her second-round defeat to Maria Sakkari at Rome. Pliskova's spokesperson—Michal Hrdlicka of the Czech tennis federation—said that she would donate a like amount to a charitable effort as well.