Records that might get broken at this year's Australian Open
Records that might get broken at this year's Australian Open
Jan 15, 2018, 06:03 pm
3 min read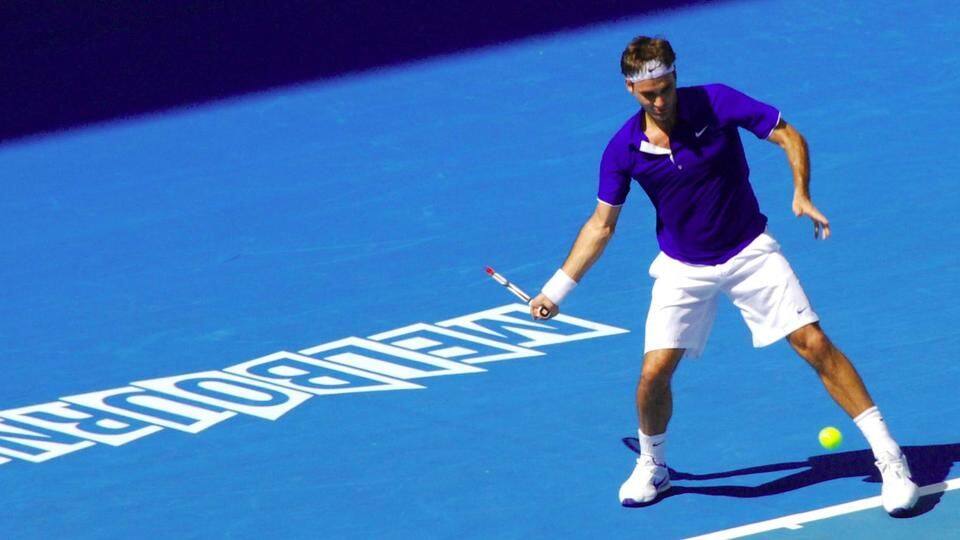 The first Grand Slam of the year, the Australian Open kicked off today. In men's tennis, most stars are above the age of 30, while women's tennis is missing out on its greatest player, Serena Williams. While several players are chasing history this time, we take a look at the records that can be broken at this year's Australian Open.
Federer chases history at Melbourne Park
Defending champion, Roger Federer is chasing history at the Australian Open. A successful defense of his title will make him the 3rd-man to win four Grand Slam titles after turning 30. This has only been achieved by Rod Laver and Ken Rosewall. If Federer wins 2018 Australian Open, he would have won 332 matches at majors, the most by any player, male or female.
Nadal eyes second career Grand Slam
While Federer is striving towards scripting history, his arch-nemesis Rafael Nadal can make his own piece of history. If the Spaniard manages to win the Australian Open this year, he would become the third man to complete a career Grand Slam twice, joining the likes of Australian legends Rod Laver and Roy Emerson. A career Grand Slam means winning each of the four majors.
Djokovic eyes successful comeback post comeback
Novak Djokovic can become the most successful man in Melbourne if he wins his 7th title here. A victory will break the previous record held by Emerson and will put him on par with Serena's tally. A triumph will make Novak the fourth man in the Open Era to win at least 7 titles at one Grand slam after Nadal, Federer, and Sampras.
Can Halep dominate in Serena's absence?
With Serena Williams out, the Women's championship is wide open. Simona Halep can become their 3rd Romanian player to win a Grand Slam after Ilie Nastase and Virginia Ruzici. If Halep wins in two weeks from now, she will be the third woman to win the Australian Open after losing the first round the previous year after Melville in 1977 and Kerber in 2017.
Maria Sharapova, who is making a comeback after serving doping ban, is eyeing her first title in Melbourne since 2008, which will make her the third woman to win a grand slam in her teens, 20s and 30s, joining Chris Evert and Serena Williams. Sharapova will also become their third woman to since the Open Era to win after being un-seeded in the tournament.
Garbine Muguruza hopes to make Spain proud
World number three, Garbine Muguruza would hope to become the first Spanish woman and the second Spaniard after Rafael Nadal to lift the Australian Open title. A triumph in Melbourne, will also take Muguruza's Grand Slam tally to three. The Australian Open Women's final is set to take place on the 27th of January and the men's will take place on 28th.