Top all-time records held by Roger Federer at Australian Open
Top all-time records held by Roger Federer at Australian Open
Jan 09, 2020, 06:00 pm
2 min read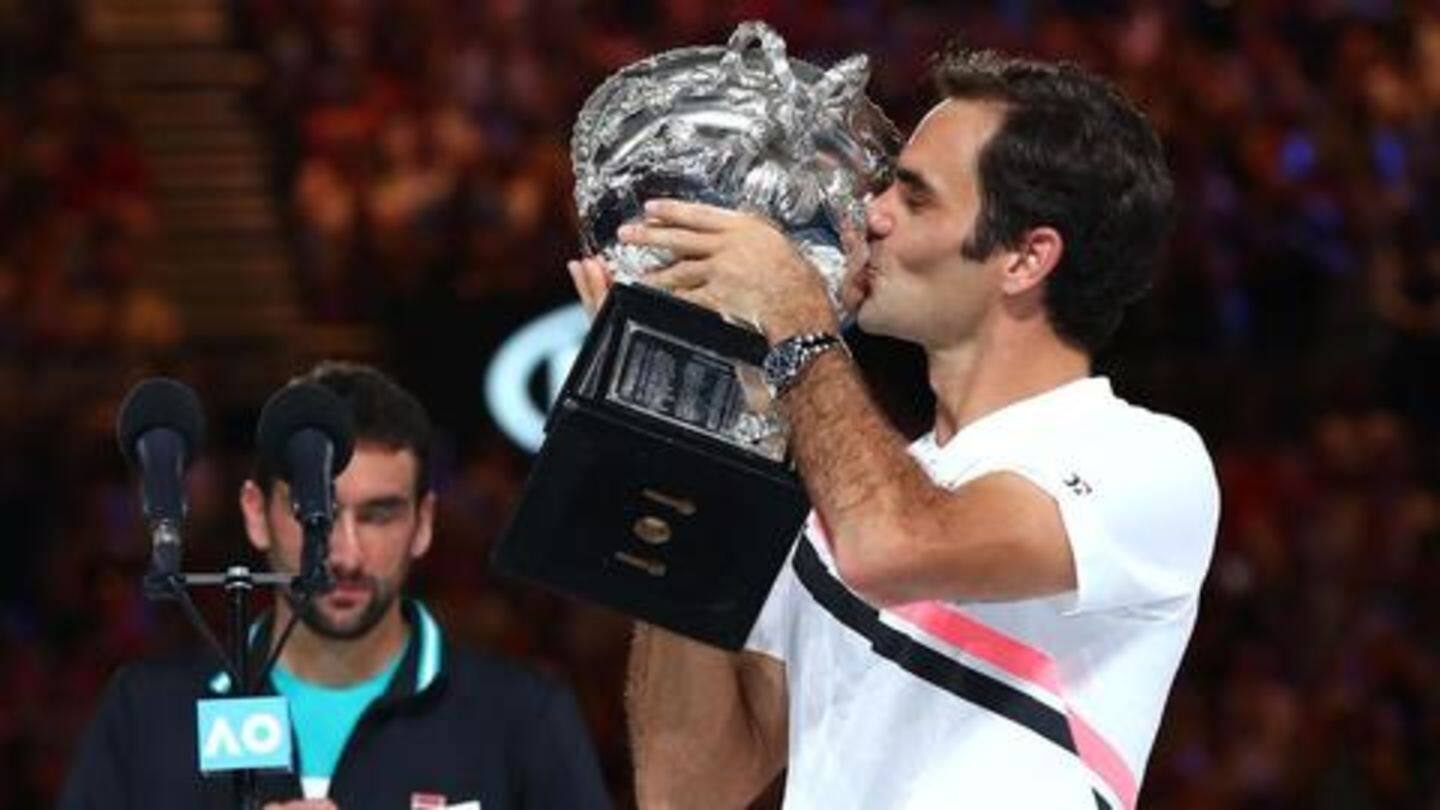 Tennis GOAT Roger Federer has achieved a number of records in his illustrious tennis career and continues to do so even to date. As he prepares to play his 22nd Australian Open, he would again be eying some top records. In the meantime, we take a look at some of his all-time records in the tournament so far.
Has has won the most matches at AO
Federer was ousted in the fourth round of the tournament last year by Stefanos Tsitsipas. However, following his win in the third round, Federer continues to hold the record of most matches wins in the tournament, of 97. While he is just three short of his 100th win here, this record is likely to stay for some time, before Novak Djokovic topples it (68).
Has won the most matches in straight sets
In one of the unique records held by Federer, he has won the most matches at the tournament in straight sets. So far, he has won 75 matches by the same means, with his 75th win coming last year during his third-round match against Taylor Fritz. As for his record straight-set wins at any Slam, it is at Wimbledon, where he has won 77.
Only player to win thrice on both AO hard surfaces
The hard courts were introduced in AO from 1988, while Federer started playing the tournament from 1999. Until 2007, the tournament had the green-colored Rebound Ace hard surface, followed by the current blue Plexicushion Prestige. As a result, he is the first player to have won three titles each on both the surfaces (Rebound: 2004, 2006 and 2007; Plexicushion: 2010, 2017 and 2018).
Other exclusive records held by Federer
As for Federer's other exclusive records in the tournament: He holds the record to feature in 14 semis and quarters of the tournament from 2004-2018, barring 2015. He has featured in 11 consecutive semis, from 2004-14. He has featured in most matches of the tournament since 2000 main draw (111). He holds the record for 30 consecutive set wins, from 2006-08.