FIFA's investigation documents leaked; allege corruption
FIFA's investigation documents leaked; allege corruption
Written by
Rishikesh Malkhede
Jun 27, 2017, 02:25 pm
2 min read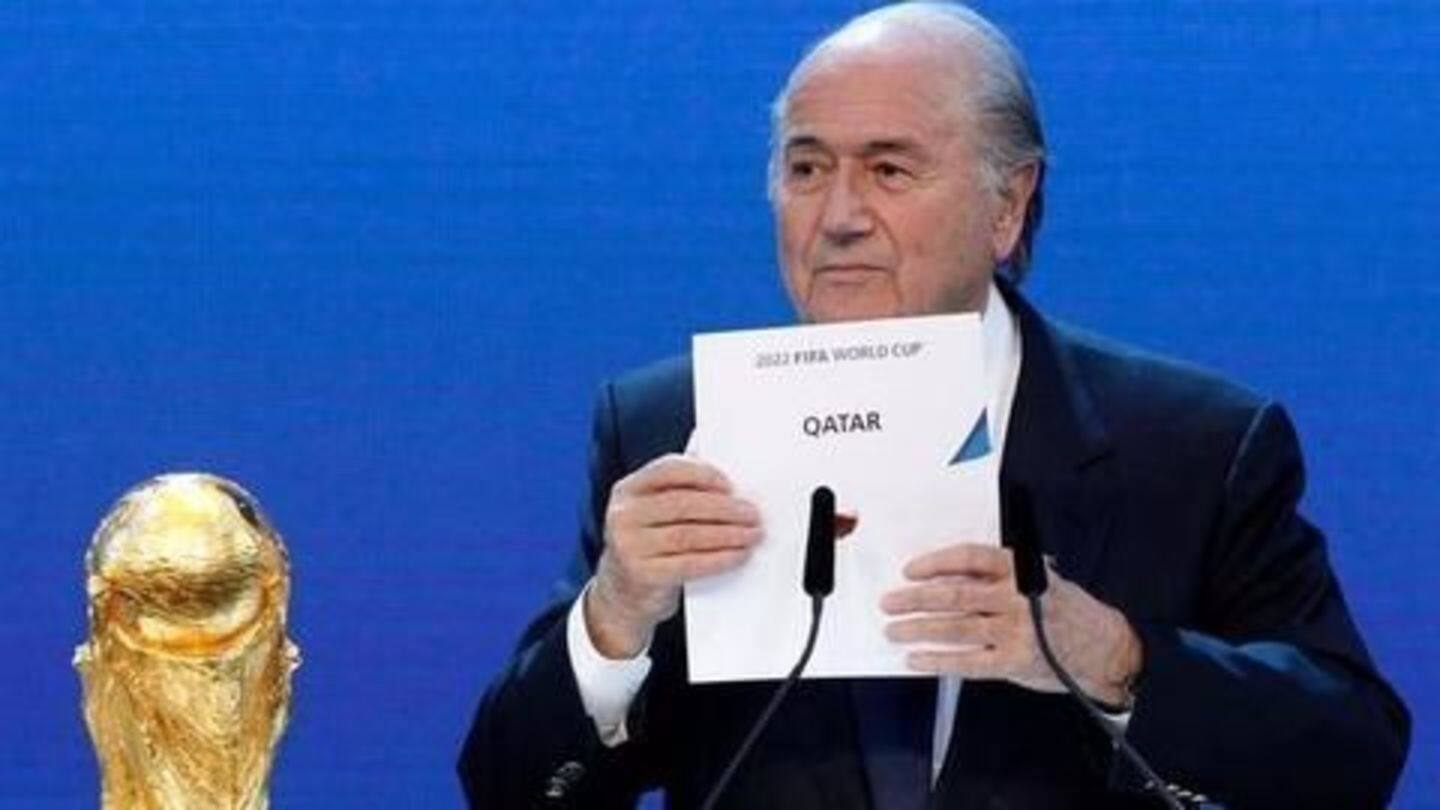 German newspaper 'Bild' has put out the details of the Garcia Report, an investigation conducted by The Fédération Internationale de Football Association (FIFA) regarding the alleged corruption during the 2022 Qatar World Cup bidding process. According to the published report, $2 million was paid to the daughter of a FIFA official before Qatar was awarded the hosting rights of the 2022 Football World Cup.
Garcia report clears Qatar of corruption allegation?
Interestingly, the investigation, headed by former FIFA ethics investigator Michael Garcia had cleared Qatar of corruption allegations in November 2014. A month later, Garcia had resigned from his position alleging that his reports were 'erroneously' presented by German judge Hans-Joachim Eckert.
What else does the report mention?
According to extracts from this 430-page report, three FIFA executive members were flown for a party in Rio on a private jet owned by Qatari federation before the vote on who would host the competition. The report also claims that one of the biggest sports academies in world, Aspire Academy in Qatar, was also involved in manipulating the voting members.
No proof that 2018 and 2022 tournaments were bought
Peter Rossberg, the journalist who supposedly posted the report on social media, said that there was not enough proof in the report that the 2018 and 2022 World Cups were bought by Russia and Qatar respectively. However, he added that there are many pieces in this jigsaw puzzle which are needed to be studied to get the whole picture from this report.
Bild has claimed that they will be publishing more details from this report. FIFA had only published a 42-page version of the report, citing the ongoing criminal investigations. We need to wait and watch if more details will present enough evidence against Qatar.