Will Sunil Subramaniam lose Team India's managerial job?
Will Sunil Subramaniam lose Team India's managerial job?
Aug 14, 2019, 12:06 pm
3 min read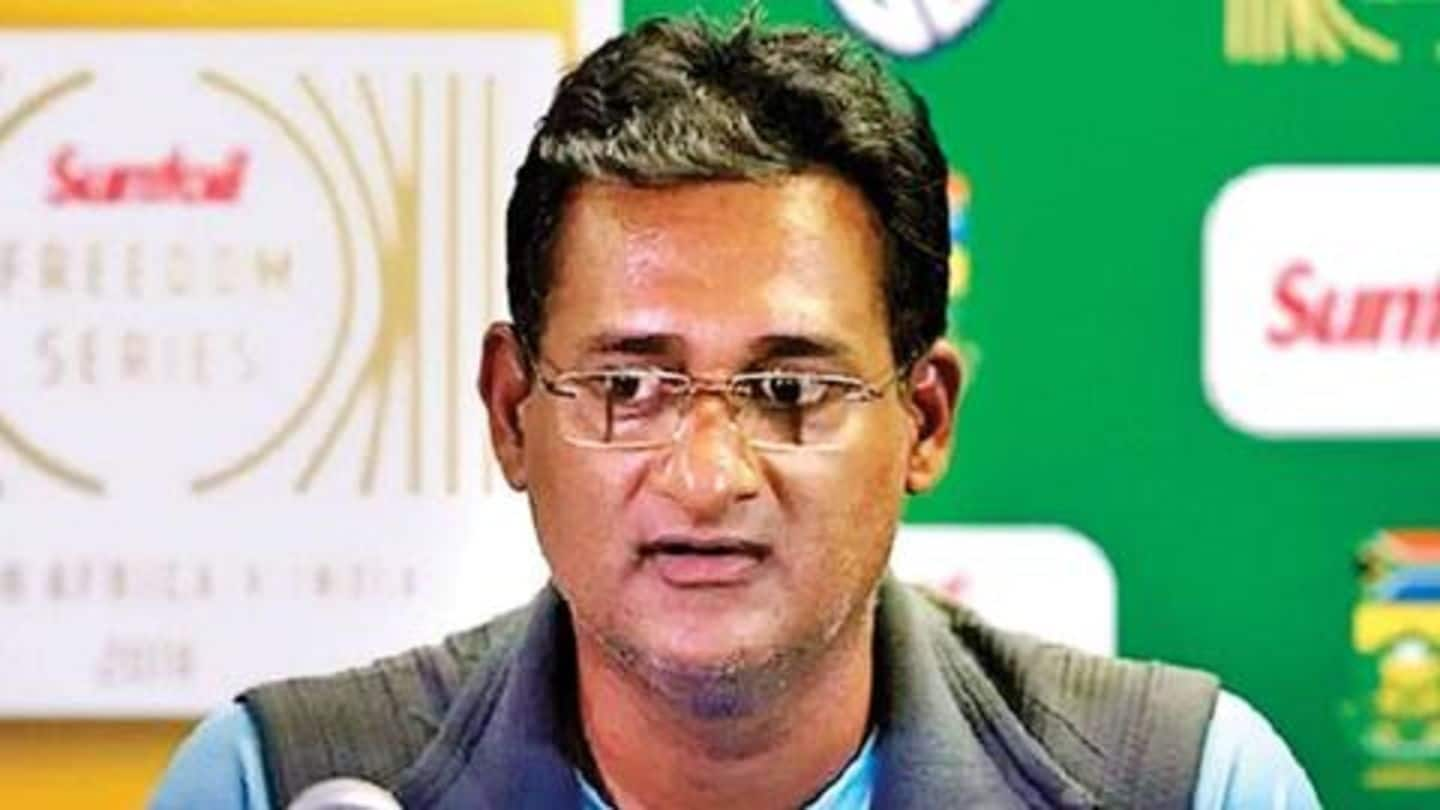 The Indian cricket team's current manager Sunil Subramaniam's job could be on the line following the conclusion of the ongoing tour of Windies. It has been reported by the Indian High Commission officials that he had misbehaved with them during the ongoing tour. Therefore, BCCI's top brass might not consider him for his next tenure for the same role. Here are further details.
Subramaniam has been reprimanded
It is being reported that Subramaniam was reprimanded for his alleged misbehavior with the Indian High Commission officials, based in Guyana and Trinidad & Tobago. BCCI had appointed Subramaniam as the point person in regards to an ad for 'Water Conservation' for the Indian government.
Subramaniam never cooperated with Indian High Commission officials
As per a senior BCCI official, Subramaniam reportedly never cooperated with the High Commission officials and instead replied to them in a rude manner. "'Don't flood me with messages' was how he replied to the govt officials who were only carrying out the government's directive," the senior BCCI official was quoted as saying to DNA.
Subramaniam had also misbehaved during Perth Test last year
Meanwhile, this is not the first time he had displayed improper behavior. During the Australia tour last year, he had reportedly done the same during the Perth Test. "He was emboldened because no action was taken on account of earlier misdemeanors and only because there is heat on Rai that action is being taken this time," said a BCCI functionary to IANS.
Subramaniam made some Australian staff uncomfortable with his behavior
"During the Perth Test, there was an oral communication from the catering unit to Cricket Australia operations manager Adam Fraser about the manager making some staff uncomfortable with his behavior," the functionary added.
Managerial role seemed secondary concern for Subramaniam
As far as his role of the manager was concerned, it seemed to be secondary. During the ICC World Cup 2019, he was reportedly busy arranging tickets and passes for his friends. "After the team's historic series win Down Under, there were certain orders made for celebration and the stuff that remained unused went with the manager for personal consumption," the functionary continued.
Subramanian could lose job prior to September 3
As of now, it is being reported by DNA that the shoot for 'water conservation' has been shot, which was delayed due to the above reasons, after BCCI CEO Rahul Johri stepped in. Meanwhile, Subramaniam was certain to get an extension following good feedback by Shastri. However, his recent improper conduct could mean otherwise, while he could also lose his job before September 3.