The most fierce derbies in the world of football
The most fierce derbies in the world of football
Jul 30, 2018, 12:22 am
2 min read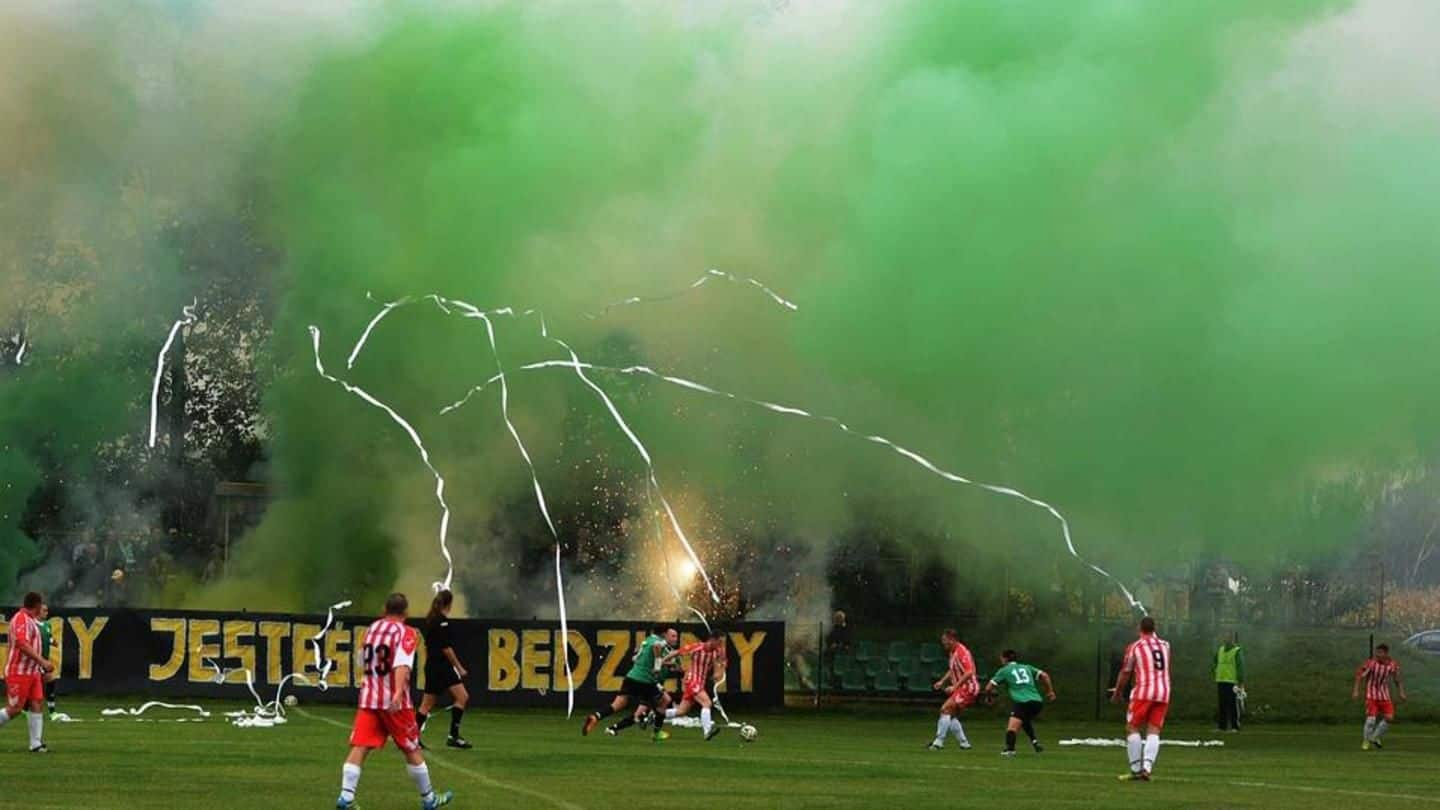 Football derbies are the most intense fixtures in a calendar year, with every fan looking forward to witnessing an epic encounter. These clashes are beyond the sport, extending onto matters of pride and honor. It's about one section of the city trying to get the better of their neighbors. Derbies have political implications as well. Here are 5 such rivalries in world football.
The Derby Della Madonnina
Named after the statue of the Virgin Mary, also called Madonnina, this derby is a face-off between two Milanese sides, AC Milan and Internazionale. In the past, Inter were considered as the club of the rich while Milan were supported by the workers. However, this is no longer true. Andriy Shevchenko is the highest scorer in these fixtures, netting in 14 goals.
This derby has a long history and is played between Manchester United and Manchester City, two clubs separated by 4 km. Starting in 1881, the first match was played between Newton Heath (United) and St. Mark's (City). The rivals have played 176 matches across all competitions, United winning 73, City 51, and the remaining 52 being drawn.
Rivals with a river between them
One of the most intense rivalries in the world, the North London derby is a battle between Arsenal and Tottenham Hotspur. The rivalry began in 1913 when Arsenal moved to their new stadium in north London. Interestingly, Arsenal had won their league titles in 1974 and 2004 at White Hart Lane, adding fuel to the fire of this competition.
Not a derby, but still as intense
El Clasico is technically not a derby, with the cities of Barcelona and Madrid being quite far away from each other. However, the rivalry is just as great. They are identified by political affiliations, Madrid representing Spanish nationalism while Barcelona being a symbol of Catalan spirit. The recent rivalry between Messi (Barcelona) and Ronaldo (Real) has also intensified the tie.
The fiercest derby in the world
The fixture between Buenos Aires clubs, Boca Juniors and River Plate, is called the Superclasico. The Observer put this derby at the top of "50 sporting things you must do before you die". Numerous other publications, across the world, have put this rivalry at the top, as well. They have locked horns on 246 occasions, with Juniors clinching 88 victories against Plate's 81 wins.