ICC could make four-day Tests mandatory from 2023: Details here
ICC could make four-day Tests mandatory from 2023: Details here
Dec 30, 2019, 03:09 pm
2 min read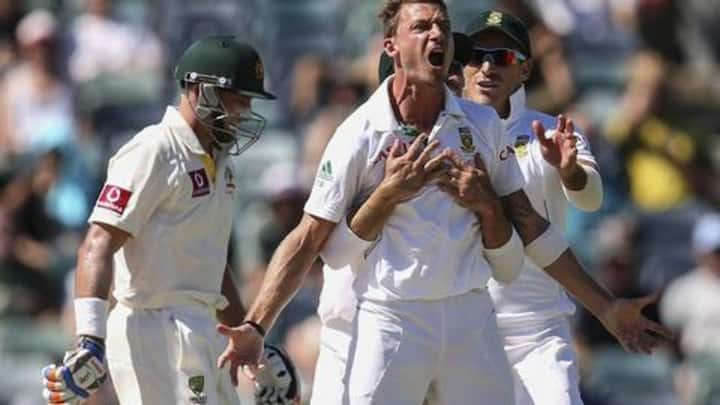 The introduction of T20 has severely impacted the popularity of the longest format of the game (Test cricket). While efforts are being made to preserve the sport's ultimate format, one of the novel ways being tried out is limiting a match to four days instead of five. In the same light, the ICC could make four-day Tests mandatory from 2023. Here's more.
2023 ICC World Test Championship could have four-day Tests
As per a report by ESPNCricinfo, the ICC is contemplating on making four-day Tests mandatory from the 2023 World Test Championship. The said report mentions that mandatory four-day Test matches from 2015 to 2023 would have freed a total of 335 days. Notably, managing the calendar has become challenging, post the rise of T20 leagues. This decision will reduce the workload of the players.
Cricket Australia CEO in favor of four-day Tests
Speaking about the four-day Tests, Cricket Australia CEO Kevin Roberts said that it is something that can be considered since a majority of the Tests are now decided within four days. "We need to look at what is the average length of Test matches over the past five-ten years in terms of time," he said.
FICA chief backs four-day Tests to take pressure off
Furthermore, the Federation of International Cricketers' Associations Chief Tony Irish too backed the idea by saying that it would reduce scheduling challenges. However, he warned that the introduction should be done in a structured manner. "Unfortunately with the ICC there is a history of introducing these types of changes in an unstructured way and that would need to change," he said.
Four-day Tests have been played before
Meanwhile, in this decade, there have been only two four-day Tests till date. The opening Test was played in December 2017 (Day-Night), between South Africa and Zimbabwe in Port Elizabeth, which the hosts won. The second game was between England and Ireland this year at Lord's. Meanwhile, Australia are likely to host Afghanistan for the same next summer.
Will four-day Tests work?
While there are mixed reactions regarding the mandatory introduction of this format of Test cricket, the author feels that it would work out. As the international cricketing calendar is already jam-packed, this would certainly help the players get a much-needed day off. Furthermore, this would help in making the format even more competitive, which might reignite the interest of the fans.