Ranking the greatest rivalries in club football
Ranking the greatest rivalries in club football
Dec 01, 2019, 07:28 pm
3 min read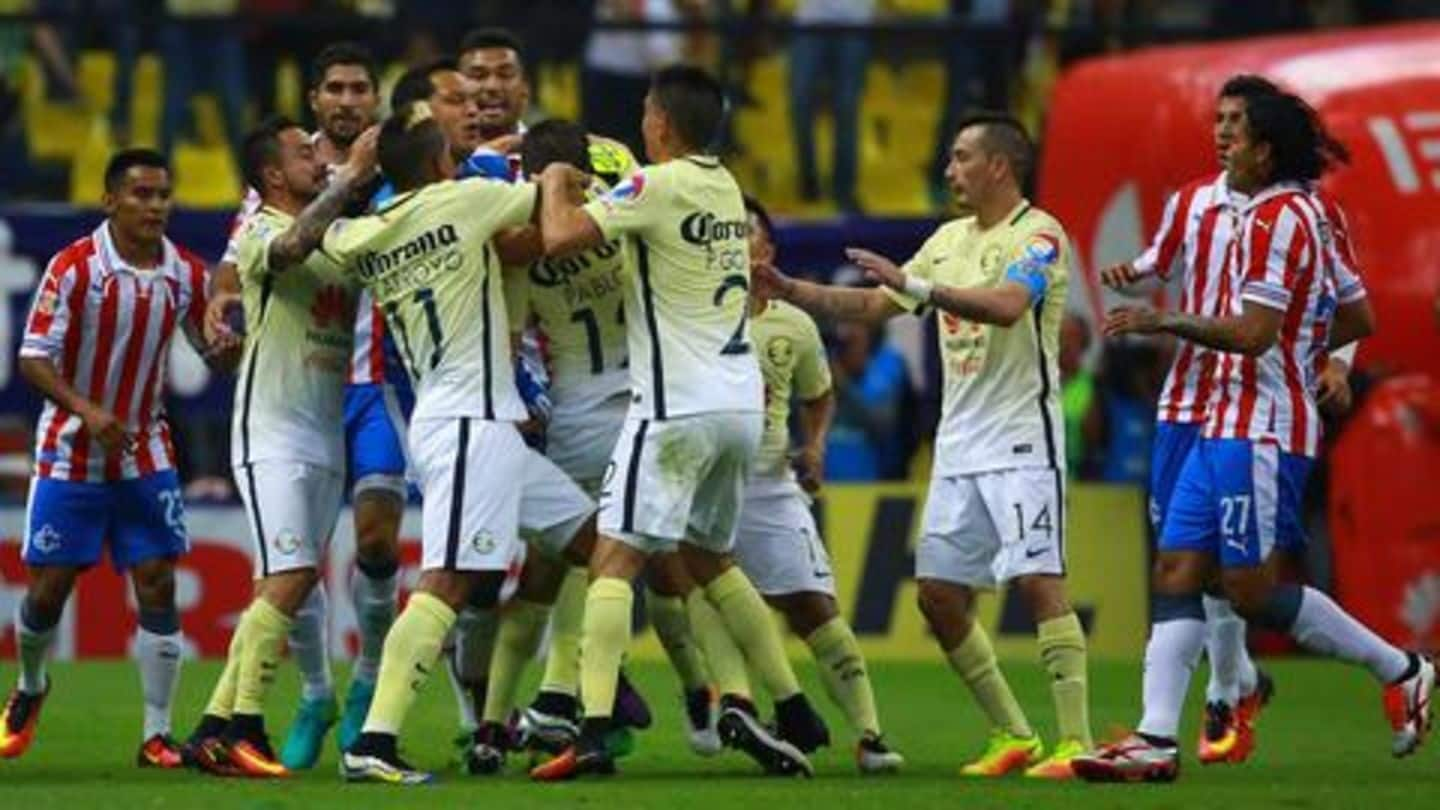 Club football is way more popular than international one, as it gives the right platform to a player to transform himself or herself into a top footballer. Over the years, some clubs have produced so many top players that they tend to fiercely clash among themselves for supremacy. In the same light, we rank the greatest rivalries in the history of club football.
The Old Firm Derby has a rich history
While it might not be popular now, the clubs have a rich history. Glasgow based clubs Rangers and Celtic have been locking horns for ages, as it is known to be a battle between the Protestant Rangers and the Catholic Celtics. The rivalry is defined by fans belonging to different heritage. Notably, they are also the most successful Scottish clubs.
River Plate-Boca Juniors define the football scene in Argentina
If there is a top rivalry outside Europe, it has to be between Argentina's River Plate and Boca Juniors. As per stats, more than 70% of the Argentine football fans either follow River Plate or Boca Juniors. As for the rivalry, while Boca were established by Argentina's working-class people, Plate were formed by the upper-class ones. Police are often involved as matches get violent.
Clubs of Manchester have given club rivalry a new identity
England's two giants from Manchester have defined a new era of club rivalry. Although Manchester United have record number of titles, City are the new powerhouse. While United and City were formed in the 19th century, it was not until 2008 that this rivalry intensified. City have gained financial power and currently the title holders of English Premier League.
United and Liverpool produce stunning football
Before United became the club they are today, Liverpool were the undisputed kings of England. After United appointed Sir Alex Ferguson as their manager, his 27-year reign at the club changed everything, as they overtook Liverpool and became England's new champions. As Ferguson said, "My greatest challenge was knocking Liverpool right off their f****** perch," their rivalry is truly justified.
Messi-CR7 changed the status of La Liga
Similar to the United-Liverpool rivalry, Spanish fans also witness one of the greatest rivalries, between Real Madrid and Barcelona. The rivalry is also due to opposing political positions, as Barca have often advocated Catalan nationalism. This rivalry was made famous in last decade owing to the clash of two GOATs, Cristiano Ronaldo (Madrid) and Lionel Messi (Barca).