Pep Guardiola praises Manchester United: Details here
Pep Guardiola praises Manchester United: Details here
Jan 06, 2020, 07:21 pm
2 min read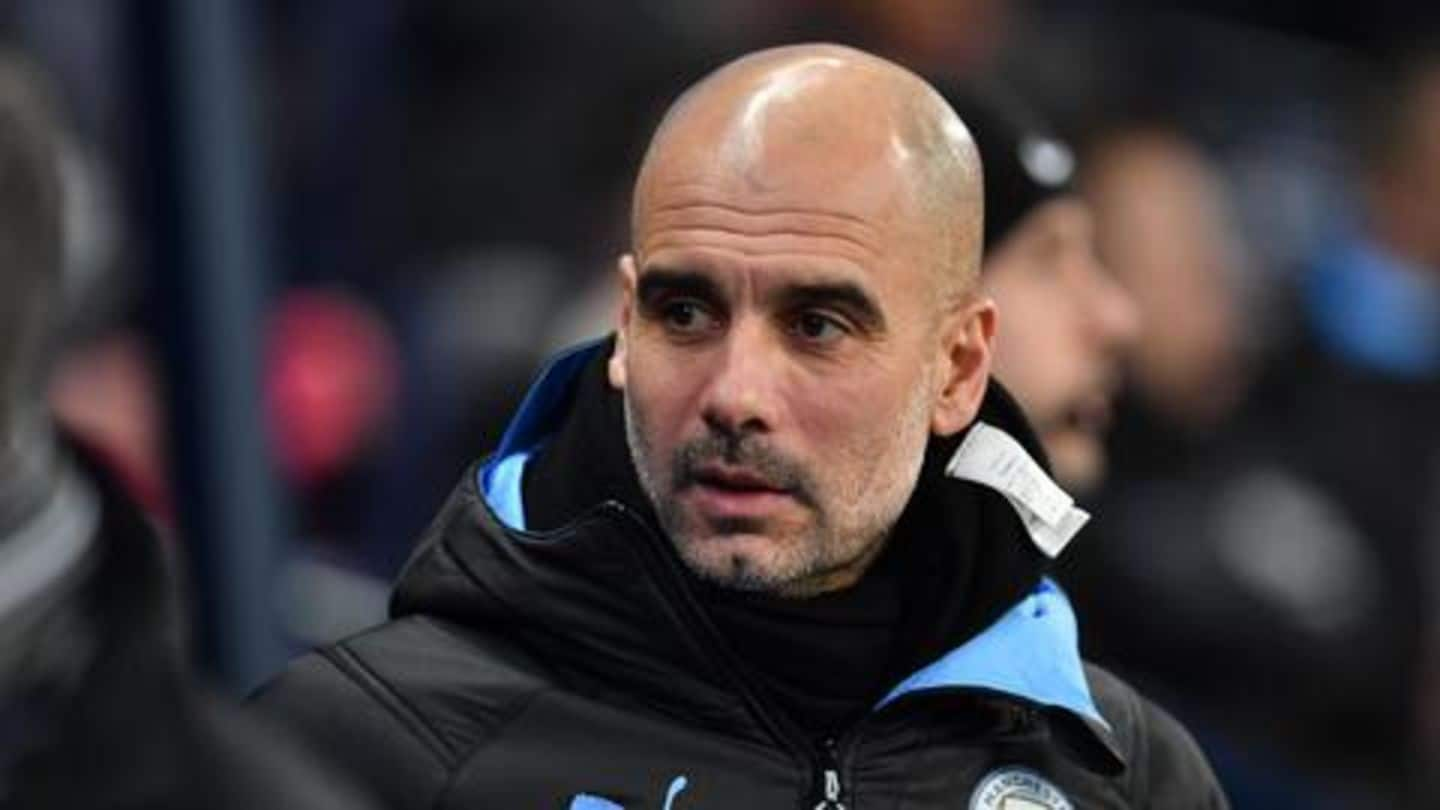 English giants Manchester United are enduring one of the toughest seasons in more than a decade. Interestingly, their arch rivals Manchester City have also not been at their best. As they prepare to clash in the opening leg of the League Cup semis on Tuesday, City's manager Pep Guardiola praised United's ability to come up with an attack while running. Here is more.
Gaurdiola labels United as a team 'built to run'
Speaking ahead of the tie, Guardiola rated United as one of the best teams when they run, owing to players like Mason Greenwood, Anthony Martial, Marcus Rashford and Jesse Lingard. "I have the feeling they are going to run, one or two or three or as many times as possible and we have to reduce the mistakes in the build-up, be prepared," he said.
We have to do our game: Guardiola
"We have to do our game. So, I am not going to prepare our game just thinking don't let them run. We have to go there, try to score a goal. We play our game and try to get a good result," added Guardiola.
Guardiola warns of not conceding in the opening stages
Guardiola also warned that United are ruthless in the opening stages of the game, during which they actually run and score. However, he also backed his team to create chances thereon. "The rest of the game, I liked it a lot. The game we played and the chances we created in many situations. I would like to play quite similar," he concluded.
United lead City in head-to-head clashes
Considering the head-to-head clashes between the sides, United are obviously ahead of their rivals. In 179 matches to date, United have won 74 and drawn 52, besides losing 53. While City might be ahead of United in form, the previous match between the two, in the EPL, ended in the latter's favor, as they won 2-1.
City ahead of United in form
If we consider the current form of both the sides, City are considerably ahead of Red Devils. In the past five matches, City have managed to win four of them, with their only loss coming against Wolverhampton Wanderers (2-3) in the EPL. As for United, they have won just two of their last five matches, including two losses and a draw.