Comparing the achievements of Ronaldo and Neymar on their birthdays
Comparing the achievements of Ronaldo and Neymar on their birthdays
Feb 05, 2019, 06:13 pm
3 min read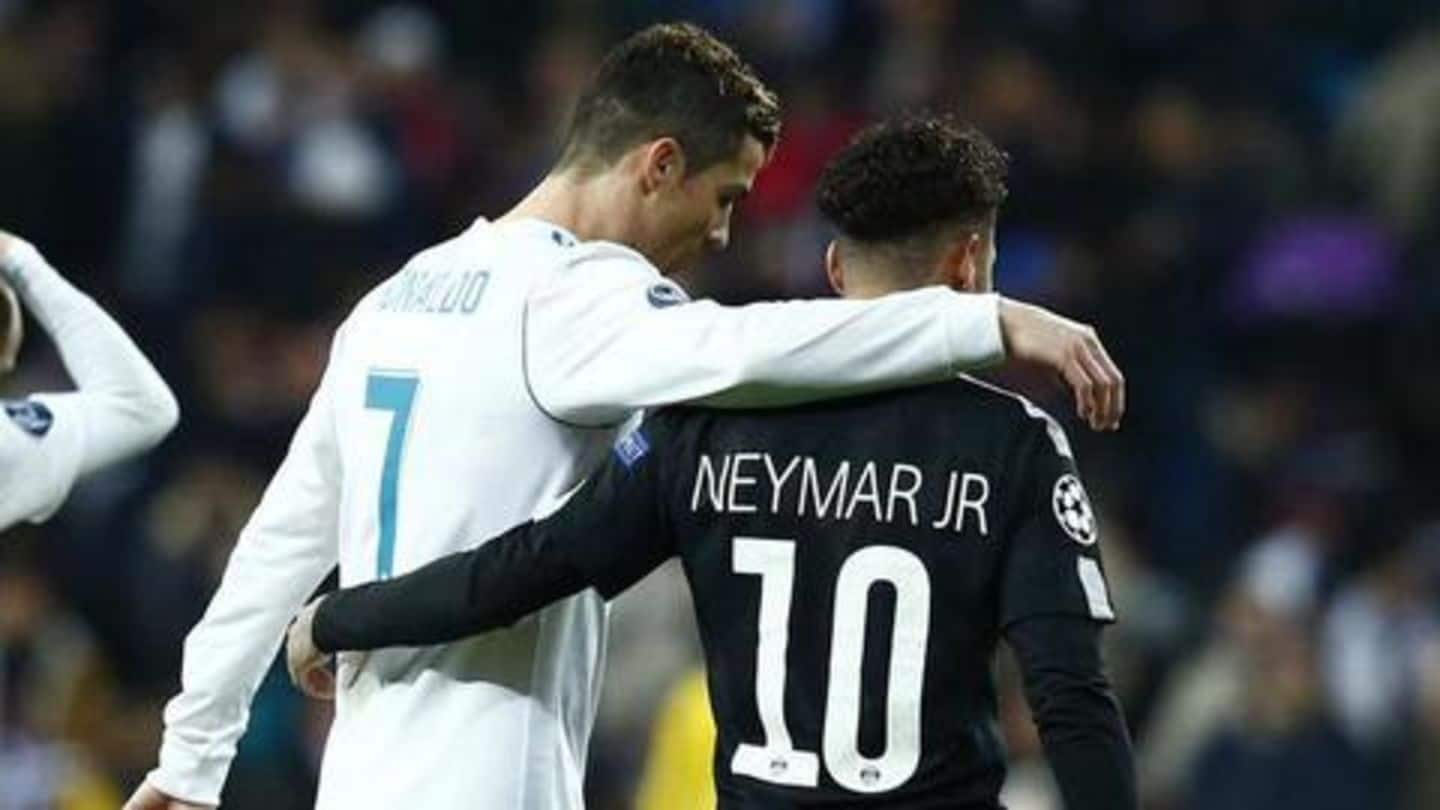 Two of the greatest superstars in modern football, Cristiano Ronaldo and Neymar Jr. celebrate their birthdays today. While Ronaldo turns 34, Neymar has reached his 27th birth anniversary. Ronaldo stands alone with all his glory and achievements, while Neymar is the able heir to the legacy of Brazil's Joga Bonito. Here we look at the two superstars and analyze their careers till date.
Passion, hunger and the myth of CR7
Ronaldo was not born with insane abilities like Messi and Ronaldinho. But, he has been born with a mindset to never crack under pressure, more so, he thrives under pressure. When he is playing for your team, you know anything can happen, because Ronaldo has made himself the personification of the never-give-up attitude. And that has allowed him to walk among the all-time greats.
Neymar's footwork and the tale of Brazilian samba
Neymar loves showing off, and he has every right to do so, as his footwork, his rabonas, chips over the head are some magical moments of technical mastery. Moreover, we cannot deny his immaculate vision and passing ability. Further, his mesmerizing dribbles remind us of the ever-present grace of the samba dance that has been imbibed into the core of Brazilian football.
Both birthday legends are left wingers naturally
Both Ronaldo and Neymar are naturally left-wingers, and have thrived in the position when their careers began. However, with age, Ronaldo has changed his style into more of a poaching striker, but he still sometimes takes on his old role at Juventus. Neymar has the ability to play with both feet, and can also play as a second striker, or a central attacking mid-fielder.
Here's a glance at Ronaldo's honors and statistics
Ronaldo is a five-time winner of the UEFA Champions League and the Ballon d'Or. He has also won the European Golden Shoe four times, and the FIFA's Best Player award twice. Ronaldo is the highest goal-scorer in the history of the Champions League and was the UCL's top-scorer on seven different seasons. CR7 has won three Premier Leagues and two La Liga titles.
Neymar's career and achievements so far
Neymar has won continental championships in both South America and Europe, having been the 2011 winner of the Copa Libertadores with Santos and the 2014-15 Champions League winner with Barcelona. He has also won three Copa del Reys, two La Liga titles, one Ligue 1 title, and also the Club World Cup. Neymar was also the UCL 2014-15's top scorer with Messi and Ronaldo.