Five WWE superstar names which have hidden meanings
Five WWE superstar names which have hidden meanings
Nov 21, 2018, 12:31 pm
3 min read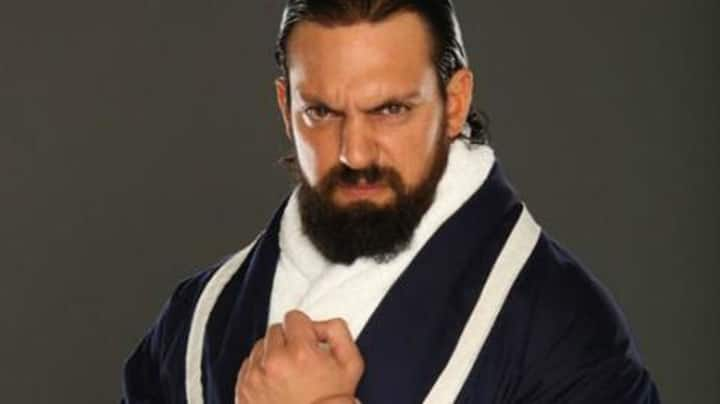 WWE superstars take on gimmicks and generally change their name, stylizing it according to the character. While some names have been adopted since they sound cooler, like Michael Shawn Hickenbottom becoming Shawn Michaels, others have deeper implications behind them. Here we bring to you five such wrestlers whose names carry hidden meanings generally unknown to most wrestling fans.
Damien Sandow's name is a homage to a pioneer
Damien Sandow's real name is Aaron Steven Haddad, and though he is no longer a part of WWE, Damien had created quite a stir during his stint with the company. However, what most people don't know is that Sandow's name is a homage to Billy Sandow. Bill remains one of the most influential wrestling promoters of all time, who reinvented modern wrestling in 1920s.
Meaning behind names of these members of the Anoa'i family
Yokozuna and Rikishi were popular figures with successful runs in the WWE during the 90s. Both of them belong to the famous Anoa'i wrestling family. Owing to their size, they were billed by WWE as sumo wrestlers, and the name 'Yokozuna' is the highest title offered to a sumo wrestler, while Rikishi literally translates into 'sumo wrestler' in Japanese.
The Great Khali's inspiration is the fierce Hindu goddess
One of the largest athletes to ever step foot inside a WWE ring, The Great Khali's original name is Dalip Singh. His ring name was suggested by Dalip himself, who chose the name of Goddess Kali, the fierce Hindu deity, against whom the mightiest of demons did not stand a chance. However, Dalip's WWE run was not all that dominant.
Hakushi's name explained what he did with his body
Jinsei Shinzaki, known as Hakushi in the WWE, spent two years with the company from 1994 to 1996. His name translates into 'The White One', or blank paper. Hakushi's entire body was filled with writings from torso to forehead, thus literally making use of his name's true meaning. Hakushi's WWE career was not that eventful, and later he went back to the Japanese circuit.
Do you know how Brodus Clay got his name?
George Murdoch's name, when he joined the WWE, was changed to Brodus. He was initially given the name of G-Rilla. But when it was revealed that he was a security guard for Snoop Dogg, whose real name is Calvin Cordozar Broadus Jr., Murdoch's name was quickly changed to Brodus Clay. Quite a gimmick by McMahon and his writers.