Aruna Budda Reddy clinches bronze at Gymnastics World Cup
Aruna Budda Reddy clinches bronze at Gymnastics World Cup
Feb 24, 2018, 04:33 pm
2 min read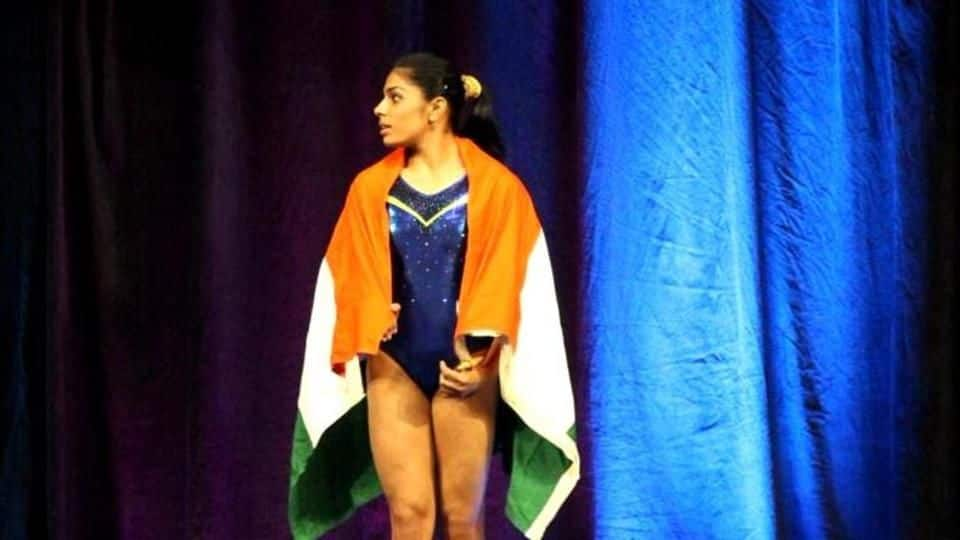 Aruna Budda Reddy made India proud as she claimed the bronze medal in Women's vault at the ongoing Gymnastics World Cup in Melbourne. The 22-year-old scored an average of 13.649 for two vaults. Fellow Indian, Pranathi Nayak missed out on the medal and finished at a commendable sixth position. Here's more about the other Indian gymnasts taking part in the World Cup.
2018 Gymnastics World Cup
2018 Gymnastics World Cup, featuring 16 countries, is being held in Melbourne, Australia from 22nd to 25th February. This includes two days of qualification rounds with top eight athletes in each category proceeding to the finals being held on 24th and 25th Feb.
Profile of Aruna Budda Reddy
Aruna Budda Reddy, who hails from Hyderabad, won her first national medal in 2005. She has represented India at various events including 2013 and 2014 World Artistic Gymnastics Championships, 2014 Commonwealth Games and Asian Games and 2017 Asia Championships. In the ongoing World Cup in Melbourne, apart from the bronze in Vault finals, she also qualified in 8th place for the finals of Floor.
These Indian gymnasts made it to the finals
Apart from Aruna and Pranathi, two other Indian gymnasts made it into the finals. Rakesh Kumar Patra made it to the finals of men's rings and Parallel bars by finishing 4th and 7th in the qualification rounds, and Ashish Kumar qualified in 6th place for men's Vaults finals. Rakesh missed the medal by a whisker as he finished 4th in men's Rings finals.