Lewis Hamilton wins seventh F1 world title, equals Schumacher's record
Lewis Hamilton wins seventh F1 world title, equals Schumacher's record
Nov 16, 2020, 12:52 pm
2 min read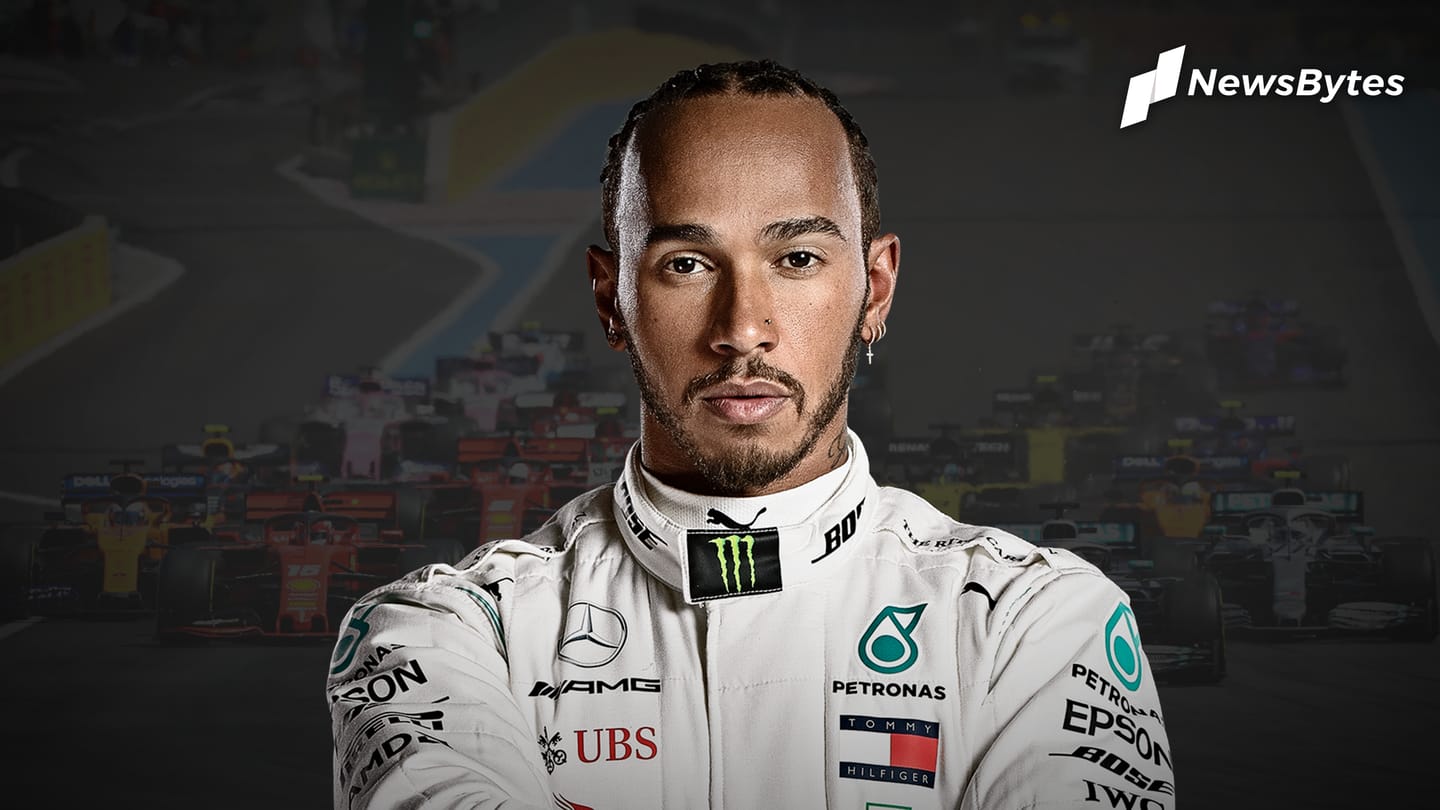 British Formula 1 driver Lewis Hamilton, on Sunday, claimed his seventh world title after winning the Turkish Grand Prix. Having recorded his 94th victory, he emulated the great Michael Schumacher's record of seven titles. This was his sixth title for Mercedes, while he registered one for McLaren in 2008. Notably, Hamilton won his fourth straight race and tenth of this season.
Hamilton placed 30 seconds ahead of Perez and Vettel
Hamilton started from the sixth spot, but made the most of errors and poor tire strategies from other teams during the race. He finished nearly 30 seconds ahead of Racing Point's Sergio Perez (second) and Ferrari's Sebastian Vettel (third).
'Don't listen to anyone who says you can't achieve something'
Speaking on his achievement, Hamilton said, "I'm definitely a bit lost for words. It's so important for kids out there to hopefully see this and to know, don't listen to anybody who tells you you can't achieve something." "Dream the impossible, speak it into existence, and you've got to work for it, you've got to chase it and you've got to never give up."
Hamilton scripts history by emulating Schumacher
Schumacher won his seventh world title at the Belgian Grand Prix in 2004. At that time, many thought this record will stand forever. However, Hamilton has matched the legend with six titles in seven years. Notably, Hamilton was the youngest world champion when he won his first title in 2008, a record which was later broken by Vettel.
Hamilton needed to finish ahead of Valtteri Bottas
Interestingly, Hamilton only needed to finish ahead of his team-mate Valtteri Bottas in order to clinch the title. The former was leading Bottas by 85 points. Besides, Bottas required eight more to deny Hamilton his seventh title.
When Hamilton entered the record books