These countries have won the most Olympic medals
These countries have won the most Olympic medals
Aug 19, 2019, 08:42 pm
2 min read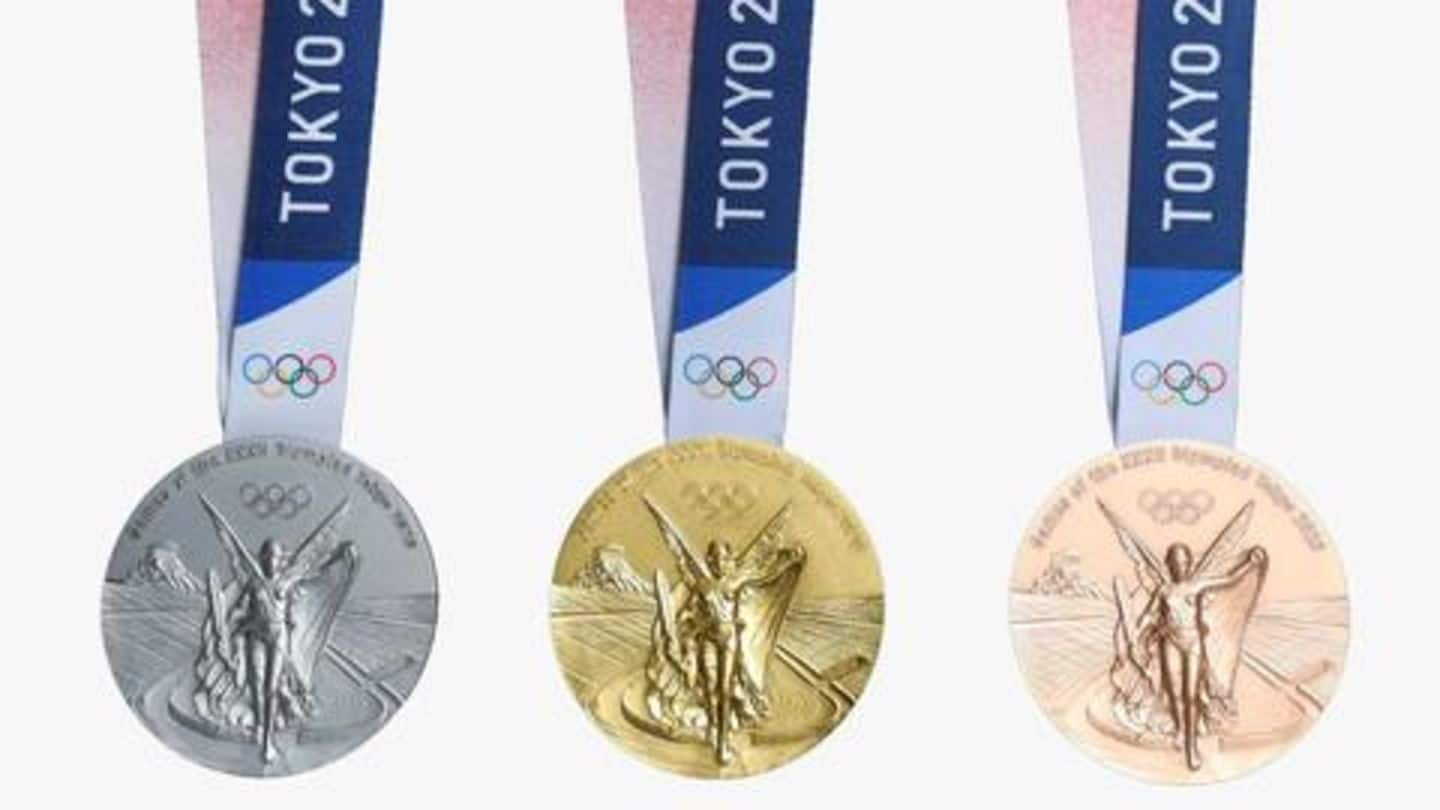 The Olympics is the greatest sporting extravaganza on this planet. With competitions being held across a number of sports, athletes from around the globe compete for individual recognition and supremacy of their country. Over the years, a number of countries have won medals. On the same note, we take a look at the most successful countries in the event as per their medal-winning tally.
USA: The King of Summer Olympics
We start the list with the all-time great and the legendary country, known by the name of the United States of America (USA). Having participated in 27 Olympics to date, they have managed to win record 2,523 medals, including 1,022 golds, 795 silvers and 706 bronzes. Moreover, 802 of their medals have come in Athletics, including 335 golds, 260 silvers and 207 bronzes.
Soviet Union: USA's arch-nemesis once upon a time
Second in the list is now a defunct nation in the form of Soviet Union. Having won 1,010 medals in their nine Olympic appearances, they were undoubtedly a strong force until their dissolution post-1988. They had won 395 golds, 319 silvers and 296 bronzes. Among the sport they dominated the most, it was Gymnastics, where they claimed 184 medals, including 73 golds.
Great Britain: A rising force in Olympics
Now starts the list of the rising stars, as Great Britain make the entry at the number three in the all-time list. Having participated in 28 Olympics so far, they have proved that they can be of tough competition. To date, they have won 847 medals, including 263 golds, 295 silvers and 289 bronzes, of which 205 have come in Athletics, including 55 golds.
France: A surprise package in the Olympics
Now, this might come to most of us as a shock, but France are a surprise package. In fact, they were a force a few years back and are unpredictable even to date. They have so far won 716 medals in 28 Olympics, including 212 golds, 241 silvers and 263 bronzes. They have dominated in Fencing, winning 118 medals, including 42 golds.
Germany: Another surprise package
The fifth nation in the list is another surprise package in the form of Germany. While Germans are mostly known to dominate in football of late, they had once dominated across sports. To date in 16 Olympics, they have won 615 medals, including 191 golds, 194 silvers and 230 bronzes. Meanwhile, they have dominated mostly in Canoeing, winning 70 medals, which include 32 golds.