Andy Murray wins first ATP title since injury return
Andy Murray wins first ATP title since injury return
Oct 21, 2019, 03:39 pm
2 min read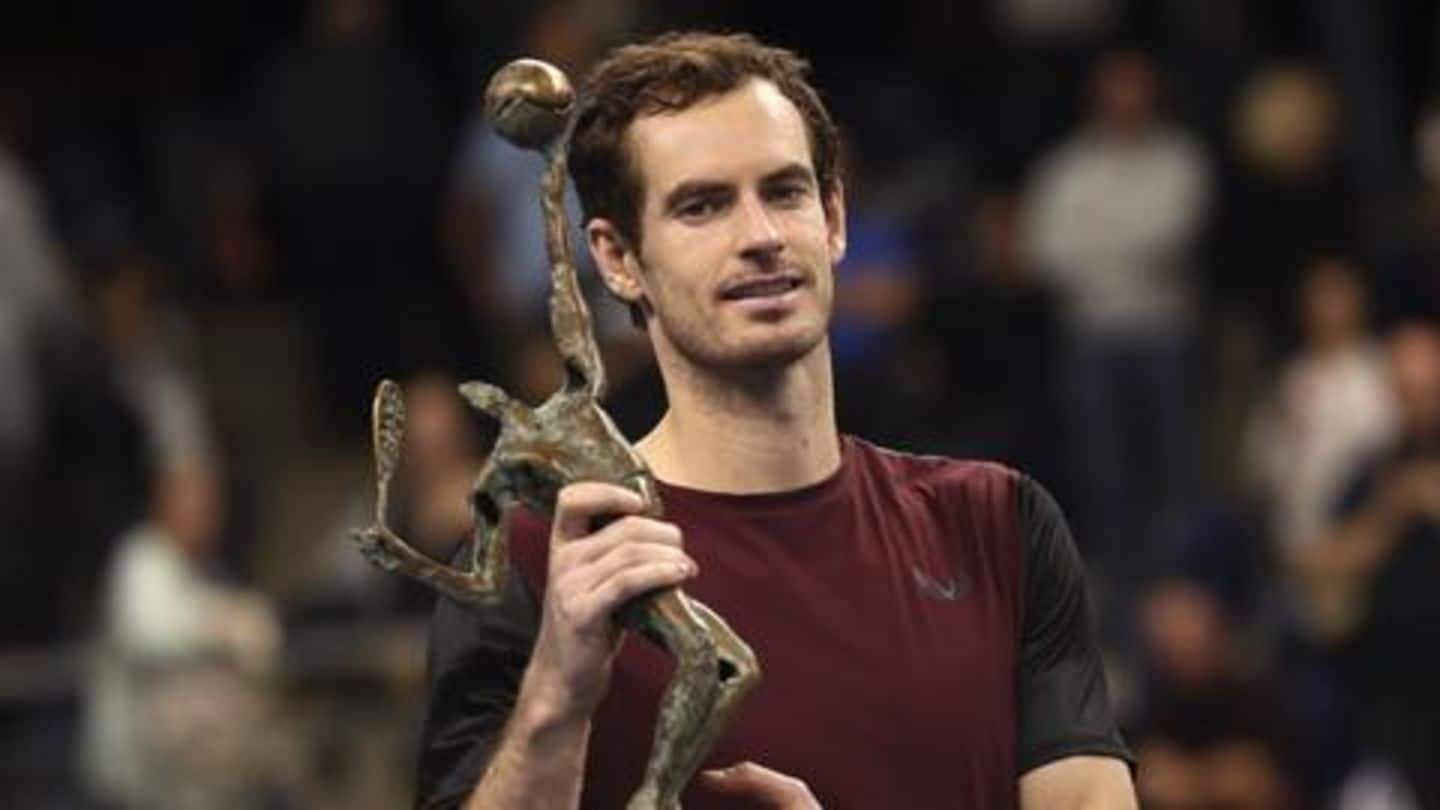 Former World number one Andy Murray on Sunday won his first ATP title since returning to action post his hip surgery. Murray won the European Open after beating tournament fourth seed Stan Wawrinka in the final 3-6, 6-4, 6-4. Murray's last title win came in March 2017, following which he underwent career-threatening hip surgery and returned to action in January 2019. Here is more.
Murray rises to 243rd rank after European Open win
Least to say, the European Open win was a much-needed one for Murray. He was world number one when he was injured and had since fallen to 503 in the ATP Singles Rankings. However, with this win, he has risen to the 243rd spot. Incidentally, he's also the first male player to reach ATP singles final and win the title after undergoing hip surgery.
Murray considers himself lucky to be in such spot
Following the win, Murray said that he considers himself lucky to be in this position, especially after what he has been through in the last couple of years. "Both me and Stan have had a lot of injury problems in the last couple of years. It is amazing to be back, playing against him in the final like that," Murray told, post the win.
Murray unable to hide his happiness following the win
"Stan was playing unbelievable. I just managed to hang in a bit at the end of the second set and the third set was extremely close again. I'm happy, very happy," added Murray.
Murray reveals his third kid is on the way
Murray also broke a happy news from his personal life, revealing that his third kid is on the way, with his wife Kim Sears. "When I've been off the tour my family has got bigger so I need to get back on the road so we don't get out of control! My wife has been a huge support for getting me back," he concluded.
Here are some records held by Murray: He has won the most Queen's Club Championships titles (5). He has played two consecutive Olympic finals and won gold in both at different surfaces (grass and hard). He has won Grand Slam, World Tour Finals, Olympics and Masters titles in the same year (2016). He finished as the runner-up most times in the Australian Open (5).