Tennis- Nadal continues to be the top ranked player
Tennis- Nadal continues to be the top ranked player
Written by
Rishikesh Malkhede
Oct 23, 2017, 08:24 pm
2 min read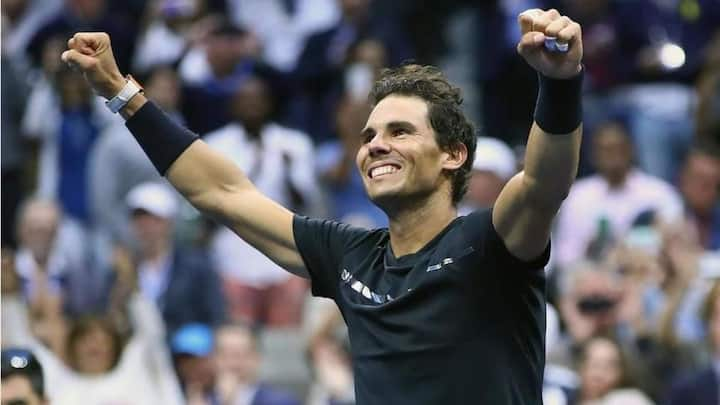 Spain's Rafael Nadal continues to be on the top spot of men's singles Association of Tennis Professionals (ATP) rankings which was released on Monday. Nadal is followed by Roger Federer on the second spot. Both Nadal and Federer rose to the top two spots after winning two Grand Slams each this year. Andy Murray and Croatia's Marin Cilic hold third and fourth spot respectively.
Could we see Federer back on the top spot?
Roger Federer has 8505 points, while top ranked Nadal has 10465. However, Nadal has pulled out of the Swiss Indoors tournament, giving Federer a chance to win 500 points and another 1000 points if he wins the Paris Masters. Since the undefeated champion is awarded 1500 points at the ATP Tour Finals, there is a possibility that Federer will grab the top spot.
Fantastic year for Roger and Nadal
Apart from winning two Grand Slams each, both Nadal and Federer have won six titles and have dominated the world of tennis through out the year. However, both of them had missed last year's ATP Finals due to injuries.
Halep top ranked for the first time
Romania's Simona Halep reached the top of the Women's Tennis Association's (WTA) singles ranking for the first time in her career. She is followed by Spain's Garbine Muguruza, Czech Republic's Karolina Pliskova, Ukraine's Elina Svitolina and USA's Venus Williams. The top ranked women are currently competing for the 2017 WTA Tour Finals in Singapore; the finals will happen on 29th October.