5 reasons why IPL is better than Pakistan Super League
5 reasons why IPL is better than Pakistan Super League
Feb 22, 2018, 06:36 pm
2 min read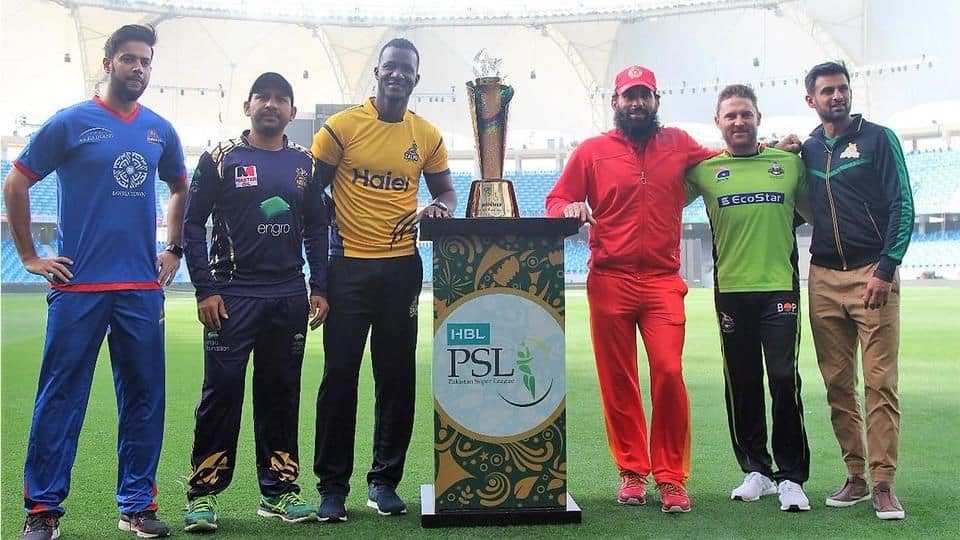 The third edition of the Pakistan Super League is all set to kick off from today, with defending champions Peshawar Zalmi taking on debutants Multan Sultans in Dubai. With a new franchise joining this season, Pakistan Super League's stock is slowly rising. However, we still can't compare PSL with IPL. Here, we list 5 reasons why IPL is better than PSL.
PSL can't compete with IPL when it comes to viewership
One of the biggest differences between Indian Premier League and Pakistan Super League is the quantum of viewership. 10th edition of IPL created over 1.25 billion impressions for 59 matches that were played between April 5 and May 21. The 10th edition saw a YoY rise of 22.5% in impressions. On the other hand, PSL is not even able to garner half that number.
Indian Premier League boasts a bigger cash prize
The winner of Indian Premier League 2017 got a massive cash prize of USD 2.3 million. If reports are to be believed, the Indian Premier League 2018 season could boast an even higher cash prize. As for the Pakistan Super League, the winner of the second edition of the tournament received just USD 0.7 million.
IPL has a bigger broadcast network
When it comes to media coverage, nothing can get bigger than the Indian Premier League. Star India network paid a massive sum of Rs. 16,000+ cr to win the broadcast rights for a period of 5 years. The IPL is telecasted over 20+ networks worldwide. When it comes to the Pakistan Super League, this list of broadcasters shrinks down to almost half.
IPL is a bigger tournament spread across 2 months
The IPL has 8 franchises, whereas, the Pakistan Super League had 5 franchises for the first two editions. The third edition of the Pakistan's league will see new entrants, Multan Sultans, coached by Tom Moody, make their debut. Lesser franchises mean that the PSL will have just 34 matches, whereas, the IPL has 60 matches over a period of 50+ days.
PSL doesn't attract big superstars
Pakistan Super League lacks the star power and fails to attract big names, whereas the Indian Premier League is on the resumes of every big international cricket superstar. The international cricket calendar is put on hold so that the biggest players, across the globe, can showcase their talent in the Indian Premier League. BCCI does not let Indian players to play in other leagues.