Liverpool edge past Brighton: Key talking points
Liverpool edge past Brighton: Key talking points
Aug 26, 2018, 02:19 pm
2 min read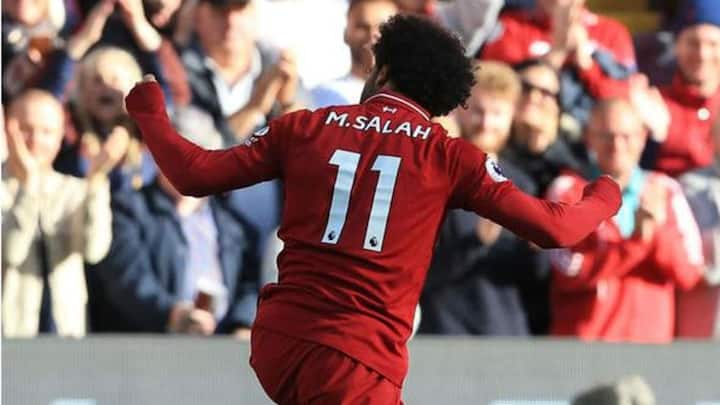 After defeating Brighton, Liverpool have become table toppers, two points above Guardiola's Manchester City. Mohamed Salah rose up to the occasion, scoring the only goal of the match. Notably, there are certain issues Klopp will need to address soon. Even though they lost the encounter, Brighton put up a decent display of football. Here are key discussion points.
The Reds took a number of poor decisions while attacking
Liverpool wasted a number of opportunities in the final third against Brighton, when they could have taken an early lead. Mane had a clear opportunity in the fifth minute which he should not have missed. Manager Jurgen Klopp will not be happy with his team's passing while on attack, where they played some awry passes unnecessarily. Brighton were also well-organized in their defense.
Reasons why Liverpool won the match
Brighton were not impressive on the attack and hardly caused problems for Liverpool's defenders barring a few occasions. Liverpool's pressing high up the field and using defenders like Alexander-Arnold and Andrew Robertson as full-backs helped them keep Brighton under pressure. And finally, a supremely talented individual like Salah can make a lot of difference, and his goal remains a testimony to his talent.
Brighton have the potential, could have done better
Brighton were fearless in their match against Manchester United and kept up their nature against Liverpool as well. They were demolished 4-0 by Liverpool in May, but this side shows a marked improvement across all fronts of their game. Brighton should have created more attacking chances but failed to match the intensity of Klopp's team. However, their efforts must be appreciated.
Comments from Klopp after the match
Liverpool manager, Jurgen Klopp rightly pointed out that Liverpool were not upto the mark in the second half and could easily have conceded a goal. He added, "I wouldn't say we were under pressure but Brighton had their moments. Alisson had to make a big save at the end but there is no need to be negative about nine points from three games."