Cavani snubs big money offer to let Neymar take penalties
Cavani snubs big money offer to let Neymar take penalties
Sep 25, 2017, 06:25 pm
2 min read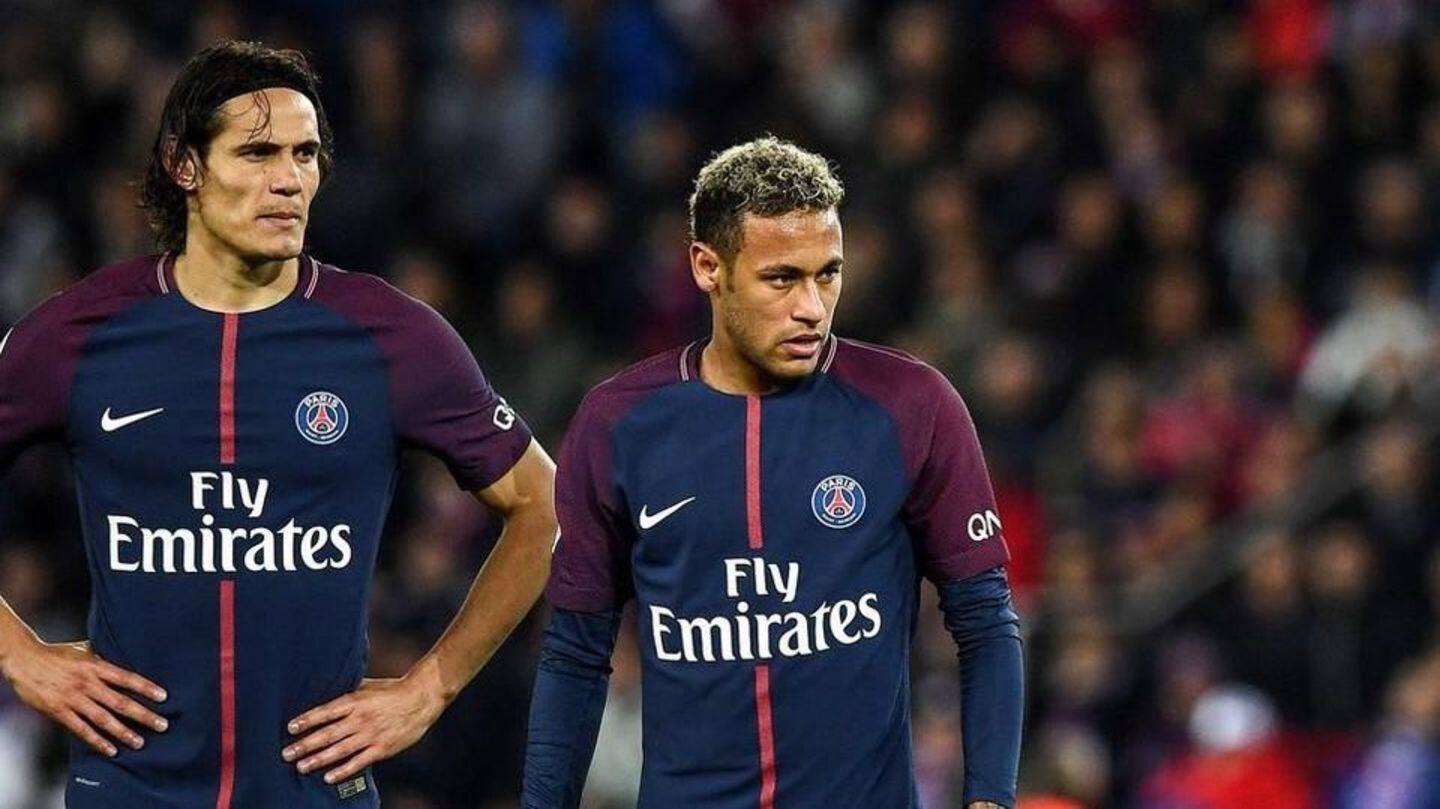 Adding twist to the row between the two Paris Saint-Germain forwards, Edinson Cavani has reportedly turned down an offer of €1 million from the club president to pass on the penalty duties to team-mate Neymar. The Uruguayan, part of the French club for four years, had taken over as the designated penalty taker following Zlatan Ibrahimovic's departure from the club last summer.
PSG deny offering money to Cavani to relinquish taking penalties
Sources at PSG denied offering money to Cavani to give up taking penalties, PSG believe that such reports aim to de-stabilize the club following the world record signing of Neymar.
During PSG's match 2-0 win against Lyon on 18 Sep, there was a disagreement between Neymar and Cavani in a spot kick situation. The duo argued over who should take the penalty and subsequently Cavani took it and missed. Tensions between the two also surfaced over taking a free-kick in the game when Dani Alves intervened to let Neymar have the strike.
Sort it out says the coach
Acknowledging the differences between Neymar and Cavani, PSG coach Unai Emery said, "I have told them to sort it out between themselves..I think they are capable of doing that and that they will both be our kickers." He added that if the two do not reach an agreement on the matter, he will decide for them.
Neymar said to have apologized
Reportedly, Neymar had apologized to Cavani for his behaviour on the pitch and the former Barcelona star is also said to have apologized to the whole squad for any disruption that may have been caused by him during the whole issue.