How will Monte Carlo defeat impact Rafael Nadal's career?
How will Monte Carlo defeat impact Rafael Nadal's career?
Apr 21, 2019, 07:18 pm
2 min read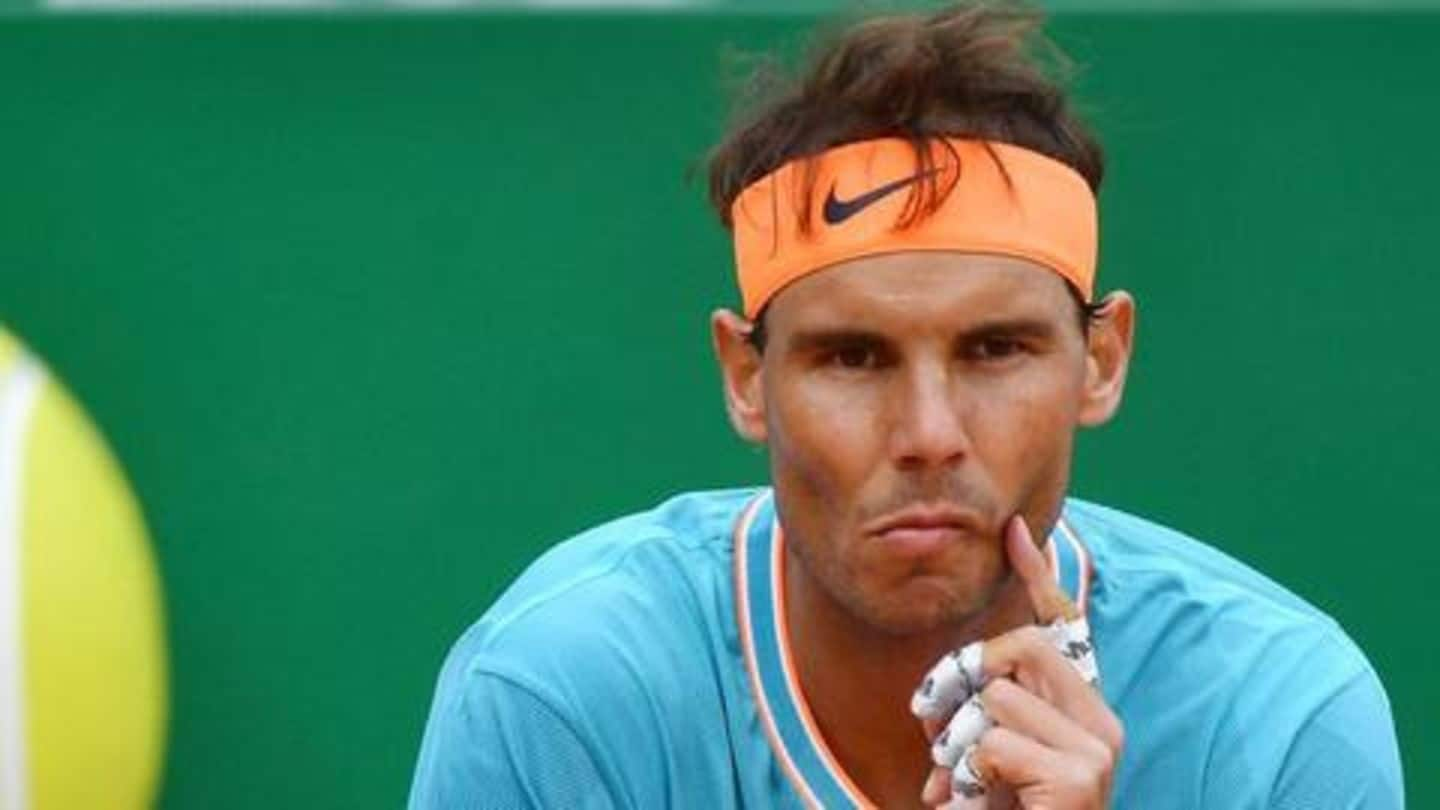 Fans were in shock when world number two and clay-court specialist Rafael Nadal suffered a defeat in the semi-final of the ATP Monte Carlo Masters 2019 on Saturday. While this defeat set up a low-star tournament final, with world number one Novak Djokovic bowing out early, it also left Nadal in complete shock. What does this loss mean for Nadal? We decode.
Nadal falls prey to Fabio Fognini in brutal forearm battle
While he had a smooth ride in the tournament initially, winning all the matches in straight sets, Nadal just could not overcome the brutal battle of forearms against Italy's Fabio Fognini during the semi-final. It was a 6-4 and 6-2 straight-set defeat for the Spanish. Notably, Nadal was 0-5 down in the second set, before winning two consecutive games, as Fognini wrapped things up.
One of my worst matches in 14 years, says Nadal
As Nadal reels from the shock, he admitted that it was indeed one of his worst matches in 14 years, especially on clay. Nadal also admitted that it would be hard to return back to the court, now that he has endured a poor start to his clay-court season, with big challenges coming up ahead. Notably, Nadal has won 11 French Open titles.
Difficult to find positive ways today: Nadal
Speaking further, Nadal added, "There was little chance for me to start the clay-court season in a perfect way. It was a bad day, the kind of day where the feeling is not there at all. It is difficult to find positive ways today."
Nadal admits comeback is difficult following injury
Nadal admitted that it has been difficult for him to make a comeback following his recent injuries. It has been almost a year and a half since Nadal started skipping tournaments regularly owing to a number of injuries. Nadal also admitted he was lucky to have won the two games in the second set. The injuries seem to have impacted his gameplay.
Nadal eyes clay-court success amidst threat of ranking slip
Nadal would like to brush off the howler, and aim to come up with a better performance during Barcelona Open. Nadal knows that failing to win hereon would make him prone to ranking slip, which might make him play Djokovic early in French Open. Nadal is the best clay-court player of all-time and we are sure he would bounce back from this low point.