Shikhar Dhawan wants youngsters to prepare for World T20
Shikhar Dhawan wants youngsters to prepare for World T20
Sep 22, 2019, 01:51 pm
3 min read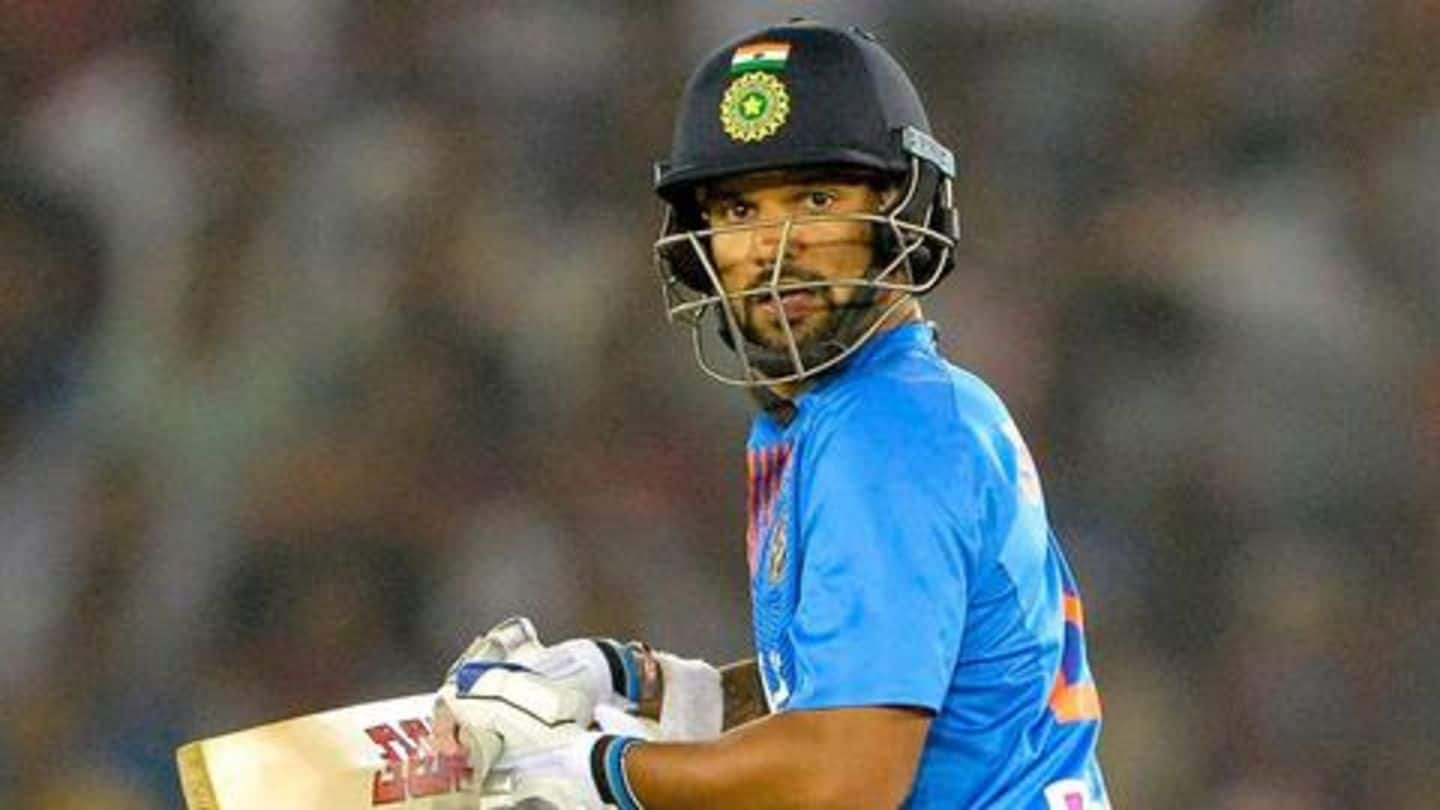 Indian opener Shikhar Dhawan was back in form following a fine innings of 40 against South Africa in the second T20I on Wednesday. As he prepares for another commendable performance in the final T20I on Sunday, he also came up with a piece of advice for the youngsters, keeping in mind the upcoming ICC World T20 next year. Here's what he said.
Dhawan praises bowling abilities of Washington Sundar and Deepak Chahar
Dhawan went on to praise the bowling abilities of Washington Sundar and Deepak Chahar. While he credited Sundar's lethal spin for giving regular breakthroughs to India, he also credited Chahar's swinging abilities, along with his pace, which keeps the batsmen in check. "It is the perfect platform for them to perform and build the confidence for the T20 World Cup," Dhawan said.
Dhawan hopes of management giving the youngsters a longer run
"(While) trying out youngsters, it is good to give them a good run because when new players come in, it takes time for them to express themselves. I am sure the team management will give them a longer run," added Dhawan.
Seniors are always ready to help young batsmen: Dhawan
Dhawan also further asserted that senior batsmen like him are always ready to help young batsmen like Rishabh Pant and Shreyas Iyer, asides advising them on what to do in a particular situation. "We make sure we do the communication with them and make sure they are comfortable and not nervous. We make them think what is needed at that particular moment," Dhawan continued.
Pant at the receiving end following reckless gameplay of late
Pant has been criticized for playing irresponsibly, especially for his immature shot selection. Indian head coach Ravi Shastri was vocal about it following his poor outing in the ODIs against Windies last month, where he could only manage just 20 runs in three matches. He managed a paltry four runs in the second T20I against South Africa on Wednesday.
Communication is very, very important: Dhawan
"That's what we do even when I am batting with Rohit or Virat, we keep discussing and that is very important. Communication is very, very important," Dhawan further said on communicating with every member of the team while batting.
Dhawan confident of performing in games hereon
Dhawan, who suffered a broken thumb during the 2019 World Cup, was shaky against Windies. However, he was back in his flow against SA and said that he was confident hereon. "For me, it's normal, it happens, four-five innings can go here and there. I know that my process is very strong, I am a keen observer of whatever I am doing," concluded Dhawan.
Pant and Iyer in focus as Dhawan eyes run-scoring spree
As of now, the focus would shift to the final T20I, where Pant and Iyer's performance would again be in focus. Meanwhile, Dhawan would like to continue his run-scoring spree in this tie, as he looks to get set in the T20 mode, while he won't be playing the Test series against South Africa. Nonetheless, this is make or break time for Pant especially.