Five facts discovered via autobiographies of WWE superstars
Five facts discovered via autobiographies of WWE superstars
Jan 07, 2019, 06:44 pm
3 min read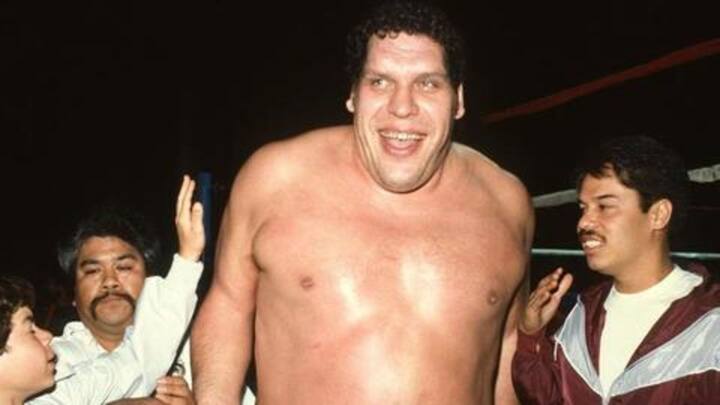 Pro-wrestling is a tough business, considering the wrestlers constantly tour the world and are away from their families for prolonged periods of time. And with WWE making the business into a global cultural phenomenon, some of them are hugely popular and thus, egotistical. So to bring to you what goes on off-camera, here we present five shocking facts learnt from autobiographies of WWE wrestlers.
Ric Flair and Bret Hart took shots at each other
Two of the greatest performers of all-time, Bret Hart and Ric Flair, showed no respect for each other in their respective autobiographies. While Hart said Flair was overrated by wrestling historians and could not do a blading job properly, Flair accused Hart of being unable to garner attention outside of his homeland, Canada. This is quite surprising given their legendary status in WWE universe.
Big Show and Khali were involved in a brawl backstage!
In his autobiography, Chris Jericho reveals that the WWE giants, Big Show and The Great Khali, got into a fight backstage when Show accused Khali of stealing one of his in-ring moves at a Puerto Rico house-show. Show later said on Jericho's podcast that he believes he lost the fight. If only Khali could bring some of that intensity into the ring!
Roddy Piper belongs to the Hart family
The Hart family were a dominant force in WWE during their heydays, while alongside, a heel was making a name for himself going by the name of 'Rowdy' Roddy Piper. While we all thought he was Scottish, always donning the kilt with style, he revealed in his autobiography that Bret Hart was his first cousin, which the WWE universe was never aware of.
Scott Hall broke a child's heart, according to Bret Hart
During his days as Razor Ramon, Scott Hall was a hugely popular character. He was loved by children and adults alike. Bret Hart reveals that after a show, a child dressed up in a Razor Ramon costume, approached Hall for an autograph after waiting for hours. However, Hall stopped and then suddenly walked past, saying "I don't need to sign autographs any more".
Andre the Giant consumed 127 beers in a single sitting
Though this story does seem outrageous, but if any man on God's green earth can down 127 beers at a go, it would be none other than WWE's most famous giant, Andre. The Fabulous Moolah, in her memoir, titled "The Fabulous Moolah: First Goddess of the Squared Circle", revealed that Andre was capable of doing so whenever he sat for a drinking session.