Sourav Ganguly hails Indian cricket team's performance in ODIs
Sourav Ganguly hails Indian cricket team's performance in ODIs
Jan 29, 2019, 01:41 pm
3 min read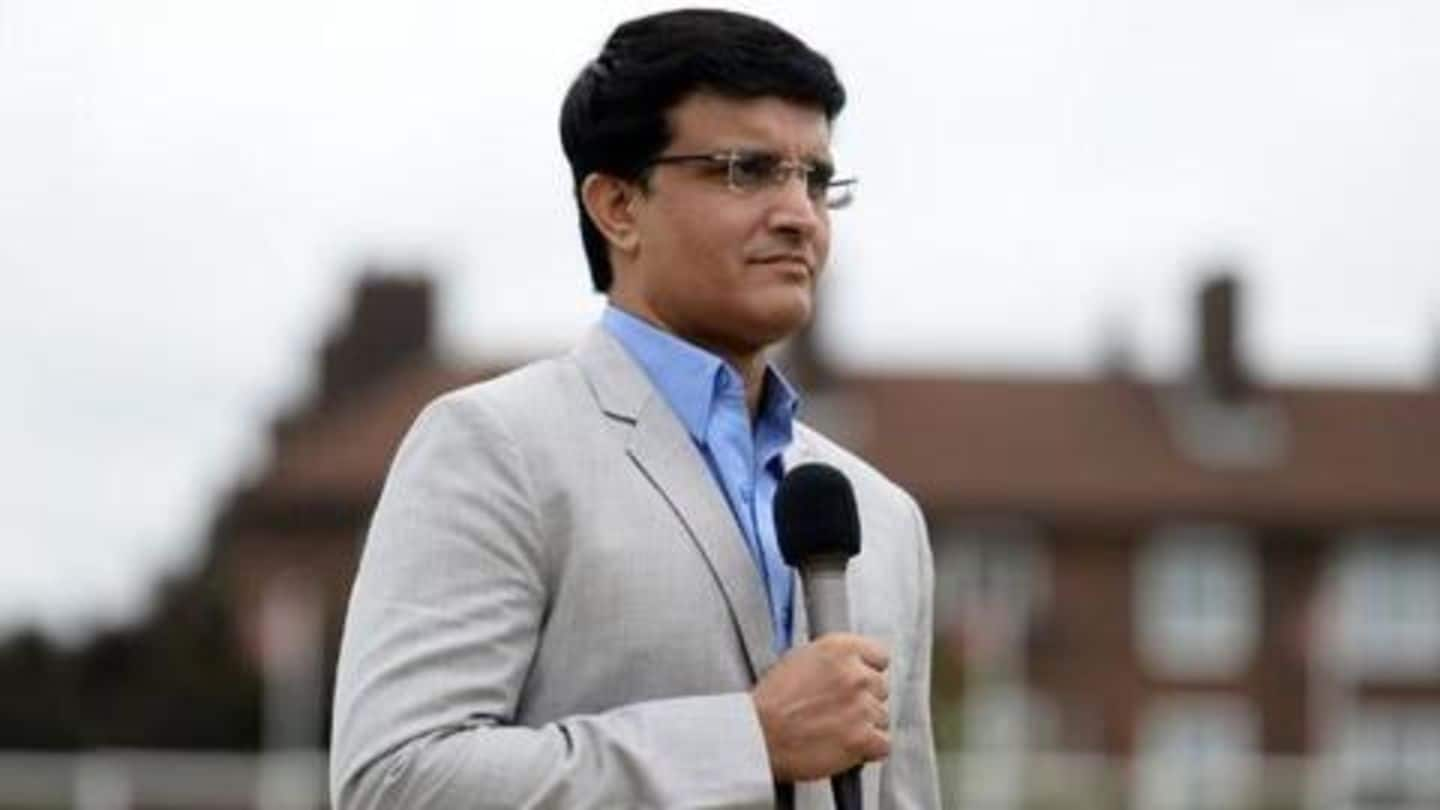 Former captain of the Indian cricket team, Sourav Ganguly, has opened up about his opinion on the current crop's performance in one-day cricket. He hailed Virat Kohli and company, saying that it will be difficult for any other ODI side in the world to face India considering their current form. Ganguly believes India's performance against New Zealand has been better than that against Australia.
India are clearly the superior side in the ongoing series
India have been clearly dominating New Zealand in the ongoing ODI series. Both batsmen and bowlers from Kohli's side have consistently not allowed New Zealand to take the driver's seat in the three matches played so far. The positive thing is that Indian bowlers have managed to take all 10 wickets in the three matches. India's top batsmen have also been consistent.
KulCha have strangled the NZ batting order: Ganguly
Ganguly praised the bowling by Kuldeep Yadav and Yuzvendra Chahal in the ongoing series, saying that "KulCha have strangled the New Zealand batsman and overall the team has been excellent". He also was supremely impressed with India's top-order batsmen. "Especially Rohit and Kohli, who have been so consistent, you don't have such a top-order in any other team in the world," added Ganguly.
India's top three batsmen have been in fine form
It'll be reassuring for India ahead of the World Cup knowing they have a solid top-three in their batting order, all of whom are in form and getting runs consistently. In the third ODI, Rohit Sharma and Kohli managed to put up a 119-run partnership. Sharma and Shikhar Dhawan scored 154 together in the previous match, while Kohli and Dhawan put up 91 runs in the first match.
Other Indian cricketers who are showing positive signs
Mohammed Shami has picked up a total of 12 wickets in five matches since India lost their ODI match at Sydney against Australia. He was impressive against the Black Caps' top order and also took the vital wicket of Ross Taylor. Dinesh Karthik, who replaced MS Dhoni in the third ODI, proved his merit, as did Ambati Rayudu who scored runs as well.
They've learnt how to handle pressure: Ganguly
Ganguly believes a total of 200 or 250 will hardly be enough to stop India in the World Cup. He explained that "the Indian batsmen have shown the ability to chase down bigger targets. Whenever there is pressure, batsman like Rohit, Virat, Kedar or Dhoni respond with a six. They've learned how to handle pressure".