Football: Records held by Indian skipper Sunil Chhetri
Football: Records held by Indian skipper Sunil Chhetri
Jun 05, 2018, 01:57 pm
2 min read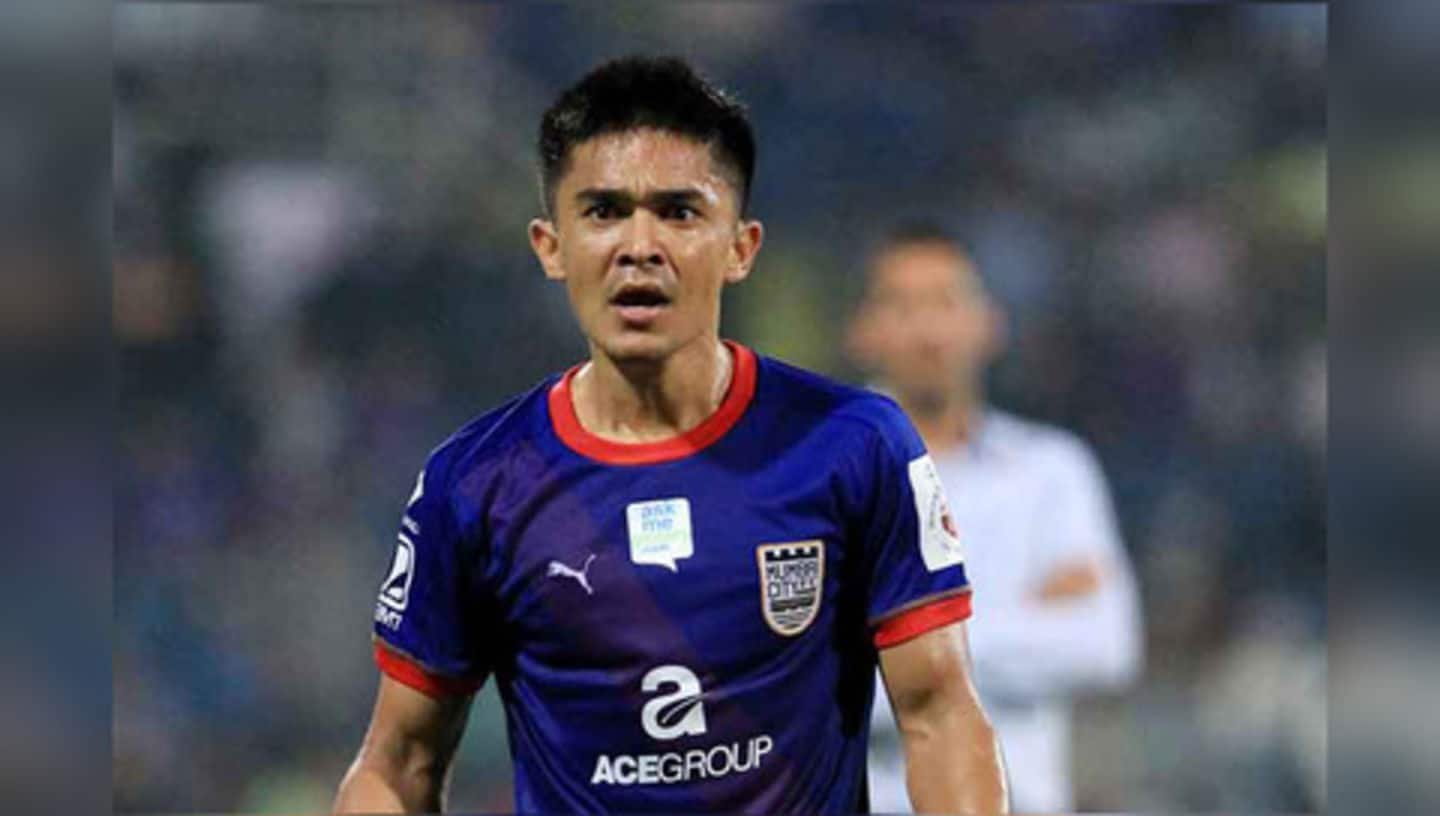 Indian football team captain Sunil Chhetri is one of the finest footballers the country has produced. The 33-year-old played his 100th international game on Monday as India beat Kenya 3-0 in the Intercontinental Cup at Mumbai Football Arena. As he celebrates his 100th cap with a victory, we take a look at some of the records held by the Indian striker.
Only behind Ronaldo and Messi in terms of goals
No footballer has earned 100 caps for India. Even though, Bhaichung Bhutia played 104 games but 11 of them were age-group matches. Chhetri scored a brace against Kenya to take his goal tally to 61. After yesterday's match, he went past David Villa's tally of netting the most number of international goals. He is only behind Ronaldo (81) and Messi (64) amongst active footballers.
Holds the record for most hat-tricks for India
Chhetri has notched the most number of hat-tricks by an Indian player. The 33-year scored his third hat-trick in the ongoing Intercontinental Cup opener against Chinese Taipei on June 1. The hat-trick took him past Appalaraju and IM Vijayan. Both had two hat-tricks to their name. Chhetri's first hat-trick came against Tajikistan in 2008 and the other against Vietnam in 2010.
Four time AIFF Player of the Year
Chhetri has been named the 'AIFF Player of the Year' a total of four times. He won the award in 2007, 2011, 2013 and 2014. He was also honored with the Arjuna Award in 2011.
Chhetri has faced several opponents during his career
The Indian skipper has played 22 different opponents in 22 different nations outside India. He has performed across 42 different venues in these countries and has scored 14 of his goals in these matches. Chhetri's favorite venue, in terms of goals, is New Delhi where he has netted 19 goals from 23 appearances. However, Chhetri's last match in Delhi was in September 2012.
At his best when facing a new opponent
Chhetri has been at his devastating best when facing a team for the first time in his career. The 33-year-old striker has scored against 17 teams when meeting them for the first time. He scored on his debut in Quetta against Pakistan in 2005 and since then he has scored 23 goals against new teams in 17 matches.