Have decided to end my association with Kerala Blasters: Tendulkar
Have decided to end my association with Kerala Blasters: Tendulkar
Sep 16, 2018, 12:13 pm
2 min read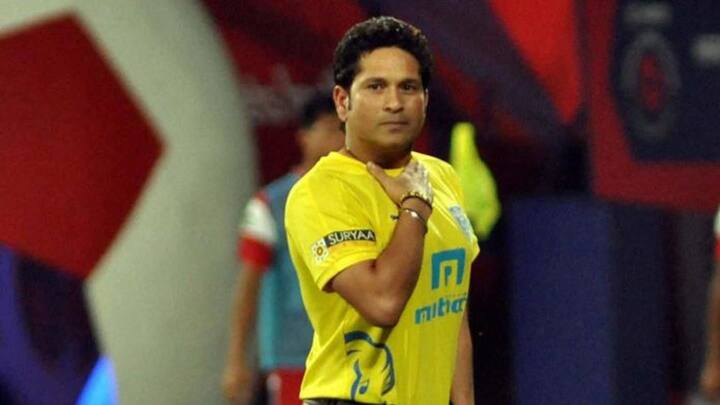 Indian batting legend, Sachin Tendulkar, has released a statement saying that he has decided to end his association with the Indian Super League club, Kerala Blasters. Tendulkar had 20% share in the club, but reportedly, the new owners have bought out all the shareholders of the club. Tendulkar was with Blasters since their inception in 2014. Further details follow.
What did the press release say?
Tendulkar's press release said that, over the past few years, Blasters were an integral part of his life and he had joined the team to reignite the passion for football, among Indians. The Master Blaster also added that it was time for Blasters to take the next steps forward and plan for the coming five years. Tendulkar also praised the fans for their support.
Who are the new owners of Blasters?
Lulu Group International, founded by Yusuff Ali MA, is the new owner of the Kerala Blasters. Apart from Tendulkar, Hyderabad-based media house, Prasad Group's shares have also been bought by Lulu. The Lulu Group International is a UAE-based conglomerate. Its chain of Lulu Hypermarkets and Supermarkets is present all over the Middle East. The group also owns the largest shopping complex in India.
Blasters to kick-off the new ISL season on September 29
September 29 will see the kick-off of 5th edition of Indian Super League, and Kerala Blasters will take on ATK in Kolkata. The match will start at 4:00 PM and can be watched on Star Sports and Hotstar.