All about The King: The incredible records of LeBron James
All about The King: The incredible records of LeBron James
Aug 12, 2018, 03:21 pm
2 min read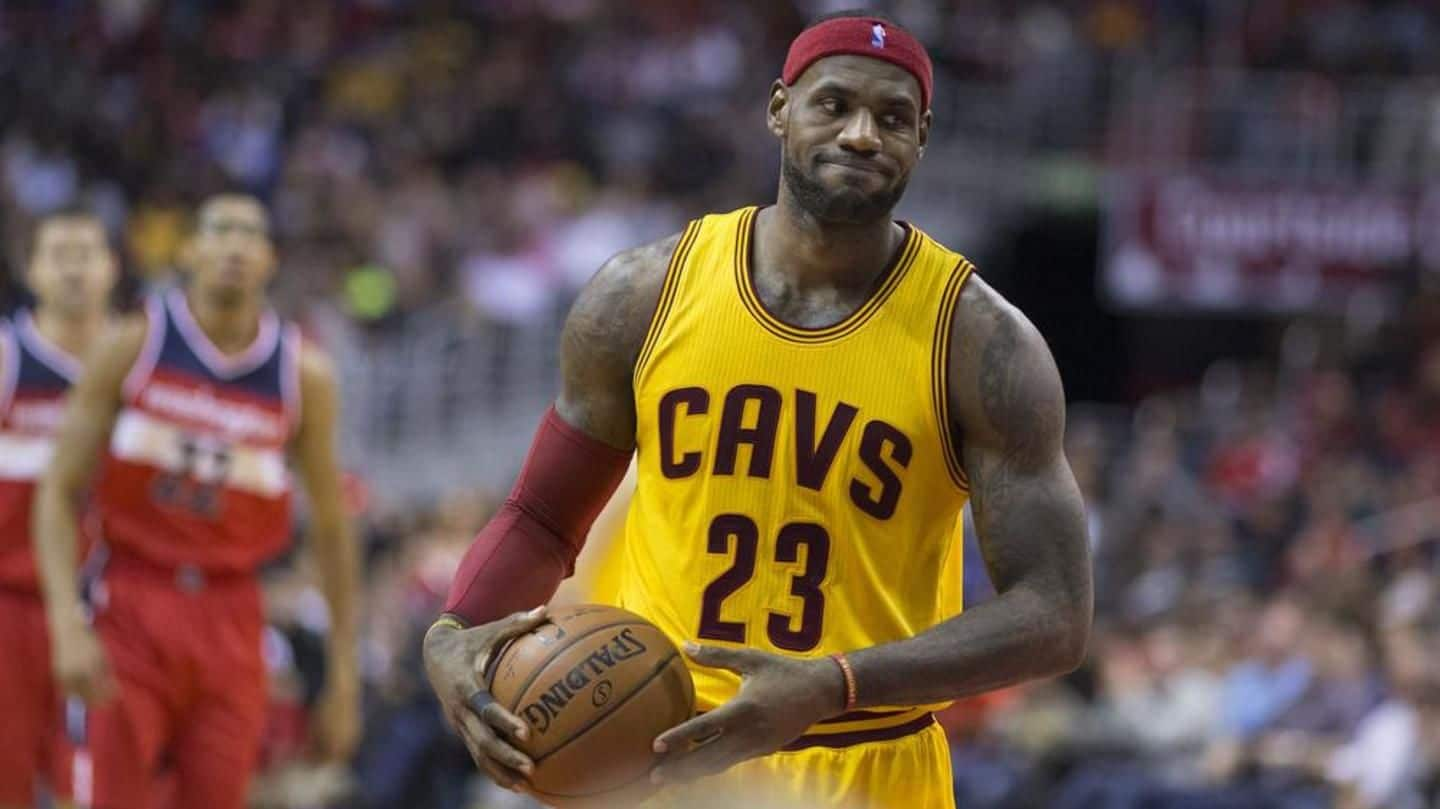 One of the greatest basketball players of all time, LeBron James is a true legend of the game. Since he started his pro-career in 2003, James has always been a center of attraction due to his unparalleled athleticism and skills inside a basketball court. Decorated with numerous trophies over the years, James is one of a kind. Here's more about this legend.
The growing years of the King
James was raised by a single mother. His father, a person with several criminal records, was never around. In his freshman year at high school, James led the St. Vincent-St. Mary University team to 27 straight wins and zero losses throughout the season. He was the first high school basketball player to appear on the cover of Sports Illustrated.
LeBron gets picked up by the Cavaliers
LeBron's hometown team, Cleveland Cavaliers picked him up as the first overall pick of the 2003 NBA draft. LeBron put up a phenomenal performance in his first game, scoring 25 points, setting a record of the highest points scored by a debuting prep-to-pro player. The same year also saw him being awarded the 'NBA Rookie of The Year'.
LeBron's rise to superstardom
In 2004, James got selected for the All-Star and started getting more attention as the season rolled on. A match against the Toronto Raptors saw James set Cleveland's new single-game point record. In 2006, James was awarded the NBA Most Valuable Player of The Year. James was a part of the Cleveland team until 2010, being the MVP in all seasons.
Miami Heat and Championship victories
James became a free agent in 2010 and decided to join Miami Heat. This decision heaped a lot of criticism on James for deciding to leave his home for a team that would help him win titles. LeBron did just that. He outperformed everyone else and helped Miami win multiple titles from 2011 to 2013.
Unbreakable records held by the legend
LeBron is the only player in history to average 25 points per game for 14 consecutive seasons. He is the youngest player to reach 50,000 minutes in terms of playing time. James has the most number of assists ever as a forward. LeBron is the youngest to reach from 1,000 up to 30,000 points. He also has 2 Olympics Gold medals to his name.