WWE: Five most notorious wrestlers in the current roster
WWE: Five most notorious wrestlers in the current roster
Sep 28, 2019, 11:39 pm
3 min read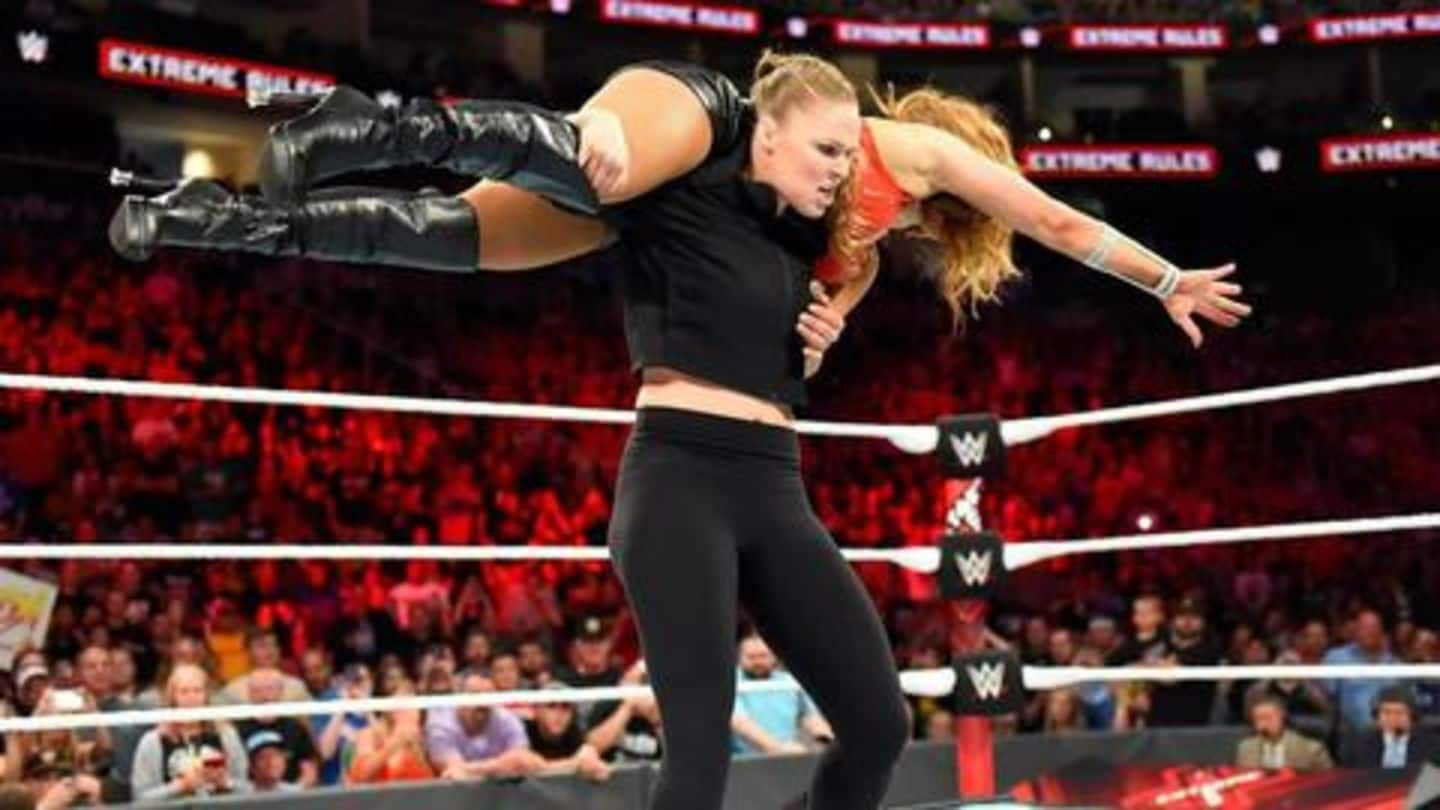 The WWE superstars are highly trained athletes who perform at the highest level in the ring to entertain the crowd. However, their in-ring skills are not just limited to their sheer athleticism, but also their ability to deliver and take ruthless beating. On the same note, we take a look at the superstars who are the most notorious ones in the current roster.
The Monster Among Men never backs down from a fight
Braun Strowman is one such man who is known to hand his opponents a brutal beating, courtesy his monstrous physique. However, he has been on the receiving end of some thrashing as well. Interestingly, he has the ability to overcome all of it. From being crushed through the announce table to the LED screen and even rammed by a truck, Strowman has withstood all.
The Beast Incarnate is in a different league
Should have been the first on the list, but nonetheless, he is ruthless, as regardless of his part-time appearances, Brock Lesnar delivers one hell of a show, every time he steps into the ring. From multiple chair shots to being crushed through the announce table and receiving numerous finishers, hardly anything has kept him down. The term Beast Incarnate is well suited.
The Baddest Woman on the Planet is brutal indeed
It's hard to imagine a female wrestler being as brutal as men. However, Ronda Rousey has made a name for herself for the same. Thanks to her Mixed Martial Arts background, Ronda has continued to wrestle with the same intensity in WWE. While she too has taken brutal thrashing, including chair shots to Kendo sticks, she is not showing any signs of slowing down.
The Irish Lass-kicker proves why she is The Man
While she wasn't the same a year ago, Becky Lynch has made a great transformation as a heel. Moreover, her rebellious instinct has given a whole new look to the women's division. Have suffered several attack in the recent past, she has continued to be relentless. What makes her extraordinary is that, one time, she continued to fight with a broken facial bone.
The Bruiserweight can withstand any brutality
Now, he is one such man who has not burst entirely in WWE as Pete Dunne is associated with NXT. However, he is known to be brutal. While he is well known for his nasty wrestling skills, he can deliver and withstand a tremendous amount of brutality of any manner. Upon his move to the main roster, he would be remorseless.
Special Mention: Watch out for The Lunatic Fringe
Ever since Dean Ambrose burst into the main roster, he became famous for being psychotic and impressed everyone with his crazy wrestling skills, earning him the nick-name The Lunatic Fringe. What was perplexing that despite receiving a brutal thrashing, he begged for more, making him even more incessant. Too bad he left WWE for AEW as he is dearly missed by the fans.