5 shocking myths surrounding WWE superstars
5 shocking myths surrounding WWE superstars
Sep 09, 2018, 04:51 pm
2 min read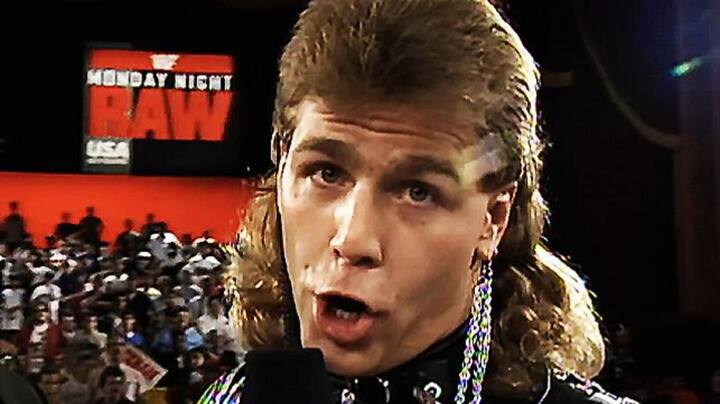 Wrestling and urban myths have always gone hand in hand. Some myths have remained in the locker-rooms as they are dark and disturbing. WWE wrestlers, during the 80s and 90s, were known to have an affinity for drugs and alcohol, giving rise to several unpleasant scenes. While the truth behind these stories cannot be judged, here are 5 wrestling myths.
Young wrestlers were sexually abused by JBL
JBL was known to be a bully, as per the backstage reports. However, the extent his bullying went to is shocking. Any WWE fan, who loved him, will think twice before praising JBL again. Reportedly, he would force himself into the showers when young wrestlers were taking a bath and would assault them sexually.
The Rita Chatterton and Vince McMahon controversy
Rita Chatterton was the first and only female referee in the history of the WWE. However, as per reports, she was treated horrendously by WWE boss Vince McMahon. Reportedly, Chatterton was sexually assaulted by Vince McMahon inside his limousine. Vince and his wife Linda McMahon discredited the story and filed a lawsuit against her, claiming that she had propagated the story to extort money.
Dynamite Kidd and his loaded gun
Dynamite Kidd was always known to be a violent person. Over the years, he got into altercations and fights with several wrestlers. He even broke the jaw of Bruce Hart during one of such violent moments. However, the most shocking story is that he used to wake up his wife with threats to shoot her with a loaded gun.
The Road Warrior Hawk went a bit too far
Wrestlers have, for long, been accused of using steroids and performance-enhancing substances. Vince McMahon, himself, had faced a lawsuit for supplying his roster with steroids. However, the weirdest story about using steroids is of Hawk, the Road Warrior member. He injected himself with Rhesus monkey hormones to achieve his muscular build.
Vince McMahon helped Jimmy Snuka cover a murder
When Jimmy Snuka reported about an injury to his girlfriend and called an ambulance, the medical officials discovered her in a bruised state. She died after some time, and Snuka was the initial suspect since there was no one else present. Snuka, however, was never charged and rumors are Vince McMahon paid huge sums of money to cover up the investigation.