These superstars began their career in WWE
These superstars began their career in WWE
Sep 26, 2019, 03:37 pm
3 min read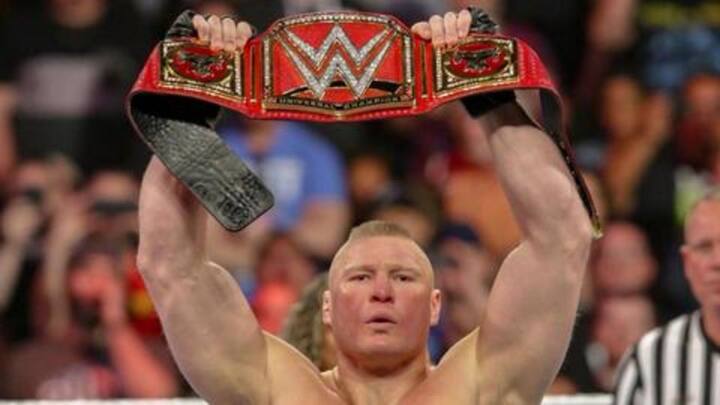 WWE is known as the global king of pro-wrestling as it produces top feuds among its top superstars. While the superstars, who work for WWE, are immensely talented, some are in-born talents whereas others procure it after coming to WWE. On the same note, we take a look at some of the top superstars who began their career in WWE.
The Almighty is a WWE Original
Bobby Lashley was born in a family devoted to the United States Army, as he studied in the Fort Riley Middle School. He took part in amateur wrestling programs in the school and following the completion of his college, he immediately signed with WWE in 2004. Within a year, he was promoted to the main roster, where he won the ECW World Championship twice.
The Baddest Woman on the Planet too is WWE loyal
We all know that Ronda Rousey began her professional career in combat sports as a Mixed Martial Artist (MMA). However, when it came to starting her career in pro-wrestling, she always had her eyes set to WWE. Having admired Roddy Piper, Ronda eventually joined WWE in 2017 and made her debut in 2018, before winning the Raw Women's Championship.
The Beast Incarnate was born in WWE
This might come to all as a shock, but Brock Lesnar was discovered and nurtured by WWE. Having signed in 2000, he was under the developmental territory of Ohio Valley Wrestling (OVW) for two years before making the main roster debut in 2002. His skills were so sublime that he instantly made an impact and won the World Championship the very year.
Trish Stratus rises to stardom, thanks to WWE
Trish Stratus is one of the most loved WWE Divas in the history, owing to her sound wrestling skills and historic Women's Championship run. However, little does anyone know that it was all possible due to WWE noticing her talent and training her since 2000. Had it not been for Vince McMahon, Trish might have never been what she is today.
The Queen was bound to be procured by WWE
We all know that Charlotte is the daughter of legendary Hall of Famer Ric Flair. Although she made sporadic appearances in World Championship Wrestling (WCW) alongside her father, it was WWE where she truly began her career in 2012. Over the years, Charlotte has matured immensely as a singles performer and is the only woman to win all four women's title in the promotion.