VAR could be introduced from Champions League round of 16
VAR could be introduced from Champions League round of 16
Dec 03, 2018, 04:18 pm
2 min read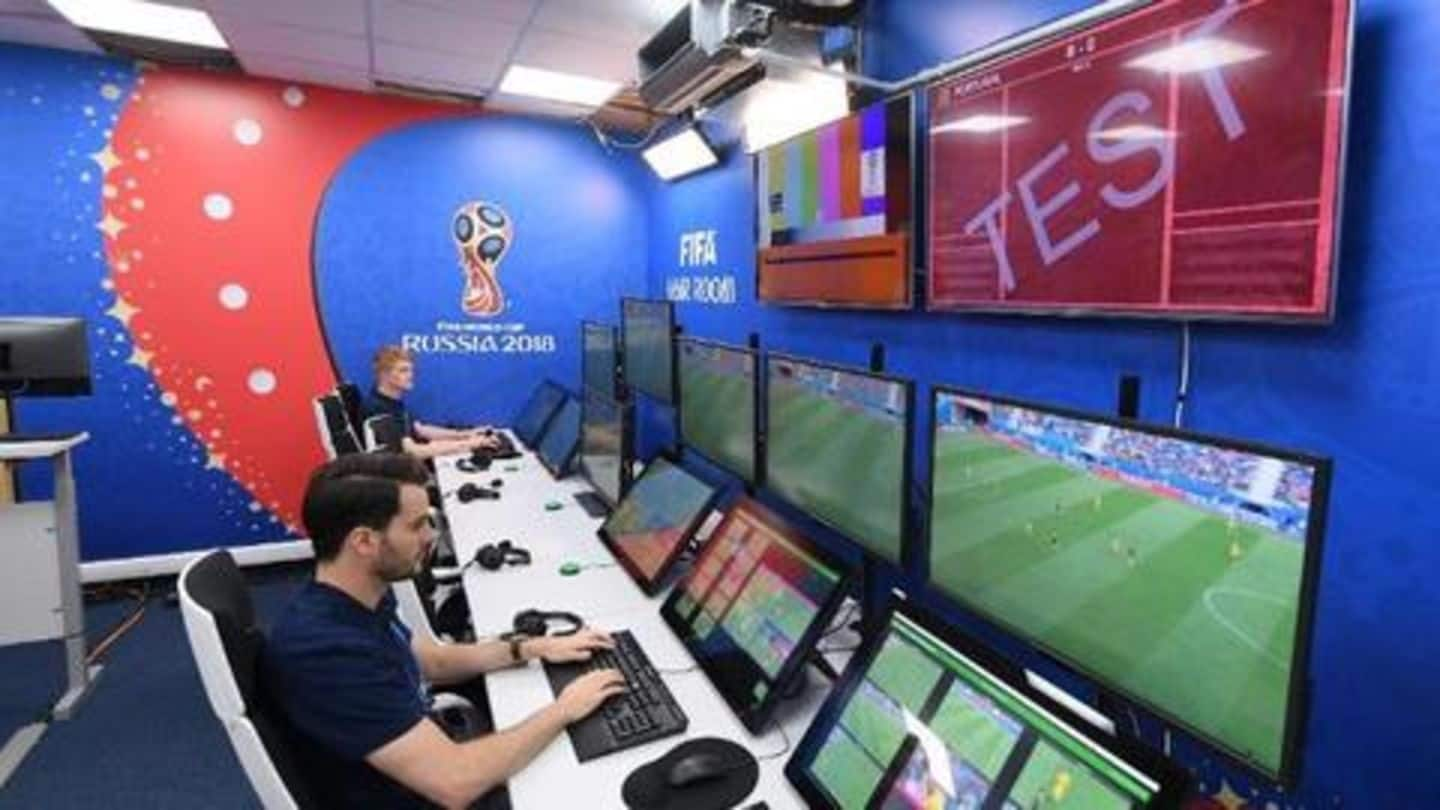 The Video Assistant Referee (VAR) has been the most recent revolutionary change in football. Used in the 2018 FIFA World Cup, VAR was influential in a number of important refereeing decisions at the biggest stage of all. Now, UEFA wants to introduce VAR in the Champions League from this season onwards, in the round of 16 which shall commence from February 2019. Details follow.
Details on the Video Assistant Referee
The Video Assistant Referee is there to keep a check on the decisions that are made by the referee or make the referee aware if something has happened without his notice. Numerous video feeds from different angles are watched by the VAR team so that nothing escapes their eye. The referee can himself call for a video review or the VAR can directly consult him.
UEFA president earlier wanted to introduce VAR from next season
Although VAR was introduced in several leagues throughout Europe, and at the World Cup, UEFA, so far, had refrained from bringing it in the UCL. UEFA president Aleksander Ceferin had said, " It is much more problematic than it looks. The plan is to do it for next season but let's see what happens." Reports now suggest that VAR might be in place this season itself.
Some major World Cup decisions influenced by VAR
Diego Costa's goal against Portugal in the group stages stood even after Portugal appealed that he had fouled Pepe. Griezmann would have been denied a penalty if VAR had not intervened in France's match against Australia. In Egypt's match against hosts Russia, Salah was given a freekick at the edge of the box, but VAR determined that it was a clear penalty.
These decisions could have been different had there been VAR
During Cristiano Ronaldo's first Champions League match with Juventus this season, the Portuguese legend was wrongly sent off when he touched the head of a Valencia player, and the decision, severely disputed in the media, could have been overturned by VAR. Even Manchester City forward Raheem Sterling was awarded an undeserved penalty where replay showed that he had tripped on the pitch.
Which are the famous leagues using VAR?
Numerous notable football competitions throughout the world have taken to using the Video Assistant Referee, like the Bundesliga (Germany), Serie A (Italy), Major League Soccer (United States), La Liga (Spain), and the A-League (Australia).