Vijender Singh's 12-match winning streak in professional boxing ends
Last updated on
Mar 20, 2021, 03:54 pm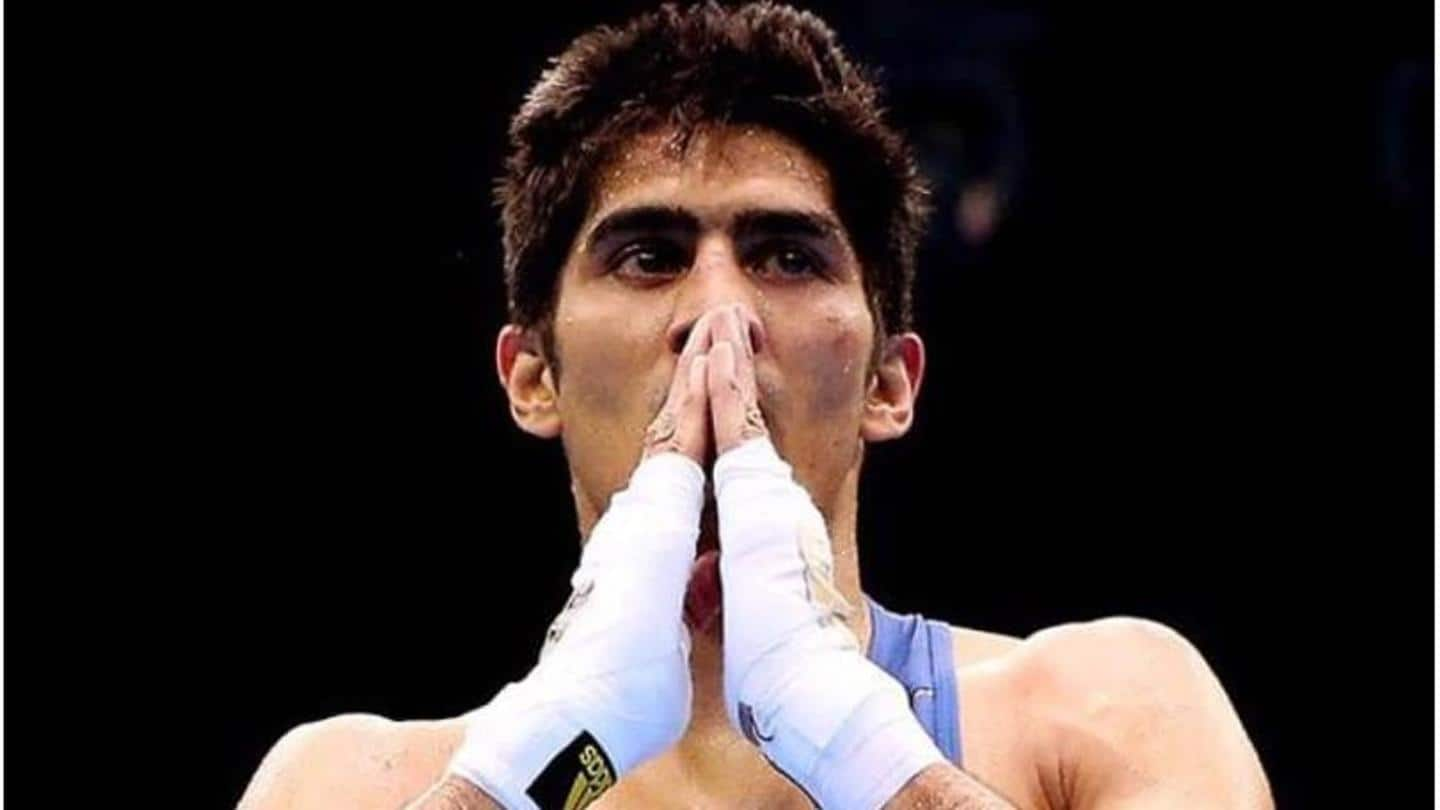 The 12-match unbeaten winning streak of India's Vijender Singh in professional boxing ended on Friday when his Russian opponent Artysh Lopsan defeated him. In the match held on the rooftop of Majestic Pride Casino ship in Goa, the 26-year-old Lopsan defeated Vijender with a Technical Knockout in the fifth of eight-round contest. Here are the further details.
Vijender returns to the ring after a year
The recently-contested match marked Vijender's return to the ring after more than 15 months. Vijender, who entered the professional arena six years ago, fought a professional bout for the first time without the assistance of his regular coach Lee Beard. It has been learned that he prepared for the contest with the support of his teammate-turned coach Jai Bhagwan and several other boxers.
Lopsan dominated Vijender throughout the match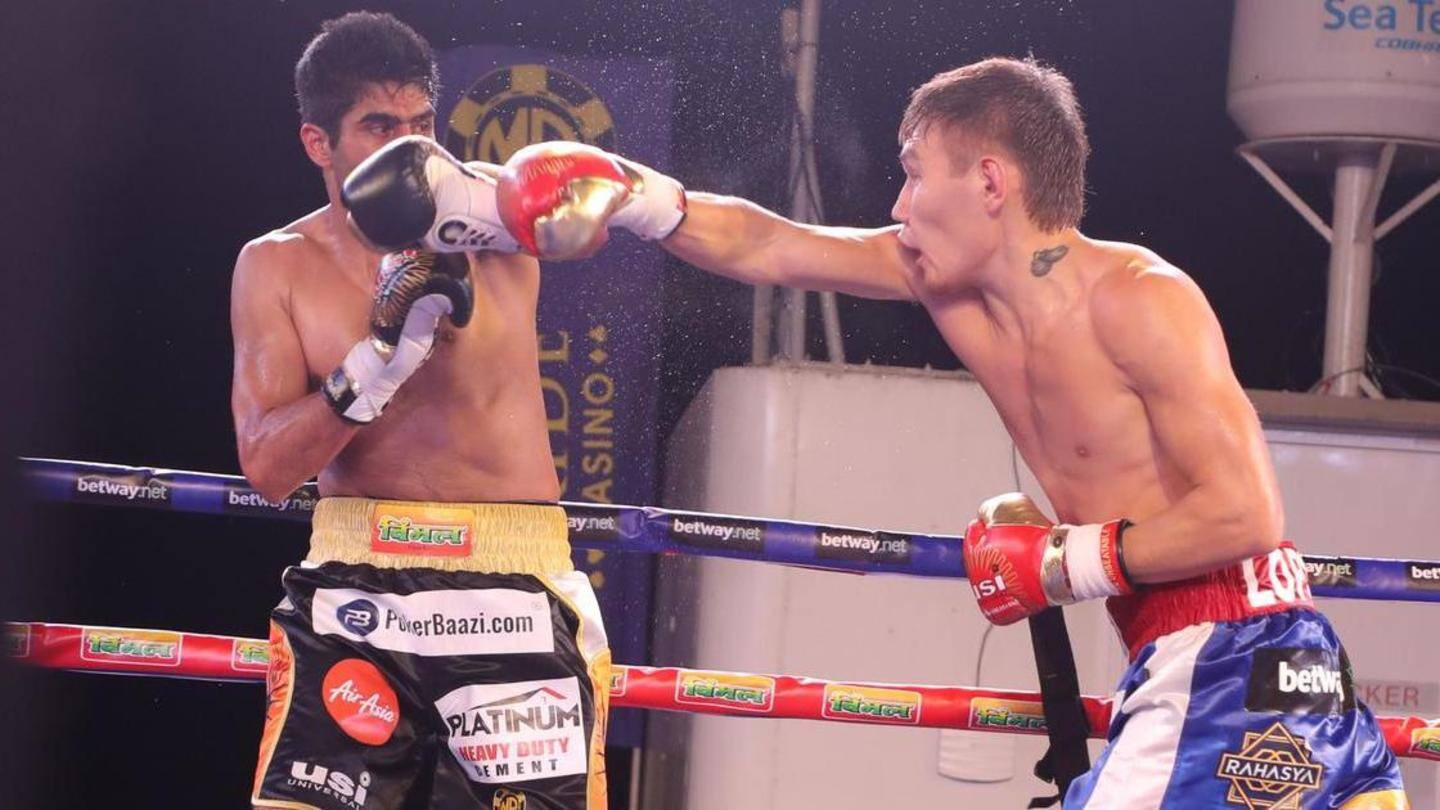 Lopsan clearly had the edge over Vijender throughout. He was on the charge from the opening round, showcasing incredible resistance. In the second round, he made maximum use of punches to tire out Vijender. The Russian continued to get the better of him in the next two rounds. Finally, the contest was stopped as Vijender received a crunching blow in the fifth round.
First defeat for Vijender after turning professional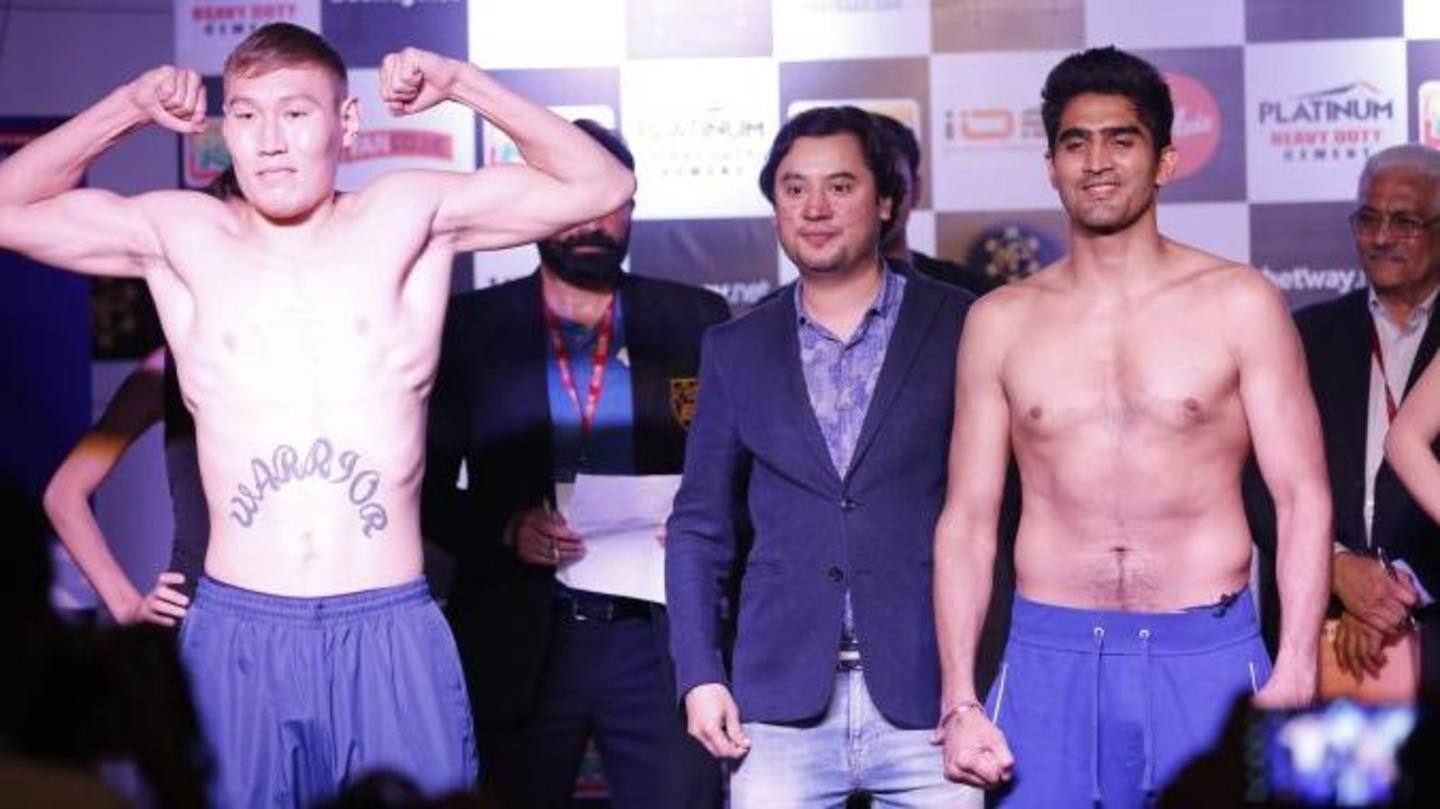 Lopsan ended the undefeated streak of Vijender in professional boxing, that last 12 bouts. Since turning professional in 2015, the 2008 Beijing Olympic bronze-medallist had not lost a single bout. Notably, his magnificent run started with a win over Sonny Whiting on October 10, 2015, and ended in the contest against Lopsan, which was termed the "Battle on Ship".
A look at the other fights
Besides the showpiece clash, Chennai's Sabari J outclassed Amey Kalambe 60-54 in the lightweight category. Meanwhile, Haryana's Kuldeep Dhanda lost to Digari Mahesh from Uttarakhand in the super lightweight category. Karthik Satish Kumar won against Jayapal Jaganadhan in the lightweight category. Also, Dharmendra Grewal was declared as the unanimous winner against Ashish Ahalawat in the cruiser-weight category.