Wimbledon: Here is the list of unbreakable records
Wimbledon: Here is the list of unbreakable records
Jul 01, 2019, 08:12 pm
2 min read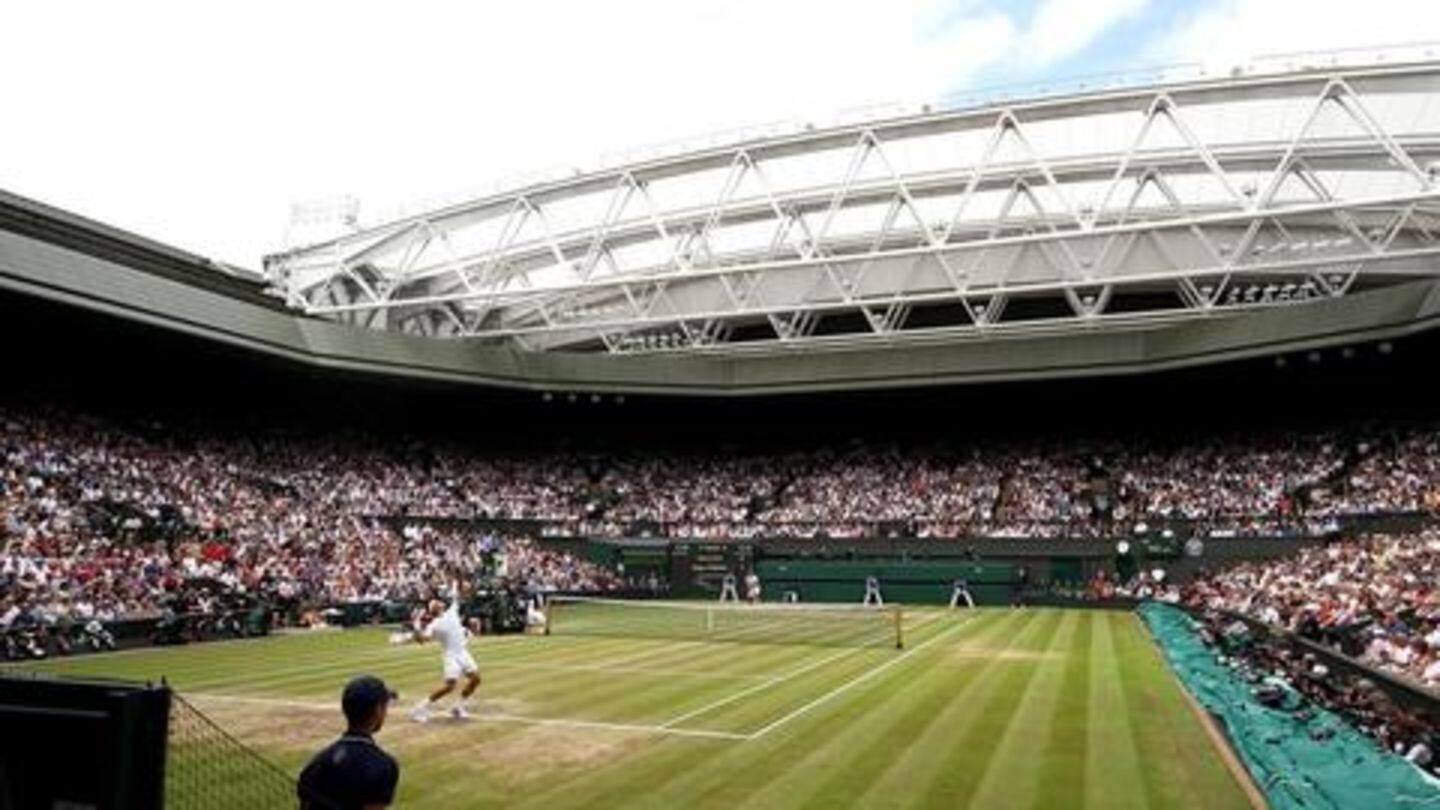 When it comes to tennis, Grand Slams are the most important tournaments. And, among the four Slams, Wimbledon is considered to be the most prestigious of all, owing to its rich history. Being the oldest Grand Slam, a number of records have been scripted by players over the years. Here, we take a look at some of the unbreakable records.
Longest match in the history of tennis
In 2010, John Isner and Nicolas Mahut fought it out in a first-round match, which lasted over 11 hours, spread across three days. As Isner won the match 6-4, 3-6, 6-7 (7-9), 7-6 (7-3), 70-68, both the men served over 100 aces each. To date, it remains the longest match in the history and the feat is unlikely to be repeated in the future.
Best winning percentage by the Swedish legend
It is Roger Federer who has won the most Wimbledon titles to date. However, interestingly, he does not have the best winning percentage here. Swedish legend Bjorn Borg holds the record of the best winning percentage in Wimbledon (92.73%) with a 51-4 win-loss record. He also holds the record of 41 consecutive match wins, which too remains unmatched by any.
Seven titles in eight years by the American
As Federer continues to hold the most number of Wimbledon titles, he won five consecutive titles from 2003 to 2007. However, American legend Pete Sampras holds a unique record of winning seven Wimbledon titles in a span of just eight years. It was between 1993-2000, when Sampras attained the feat, as he lost in the quarters of 1996. Unbreakable indeed.
The GOAT's unbreakable records
When it comes being the GOAT of Wimbledon, Federer is the only name that comes to the mind. And rightfully so, as he has won a record eight titles. Among active players, Novak Djokovic is the next man after him, with four titles, it is unlikely to be ever broken. Also, Federer's record of 95 singles match wins here is another unbreakable record.
Women's tennis has also witnessed some great records, with Martina Navratilova leading the chart. She won nine singles titles here and remains the most successful player. Although USA's Serena Williams has seven to her name, her inconsistent form makes it unlikely that she would eclipse Navratilova. Interestingly, Navratilova won a total of 120 singles matches in Wimbledon. Undoubtedly, another unbreakable feat!