WWE: Here are five unknown facts about AJ Styles
WWE: Here are five unknown facts about AJ Styles
May 12, 2019, 07:44 pm
2 min read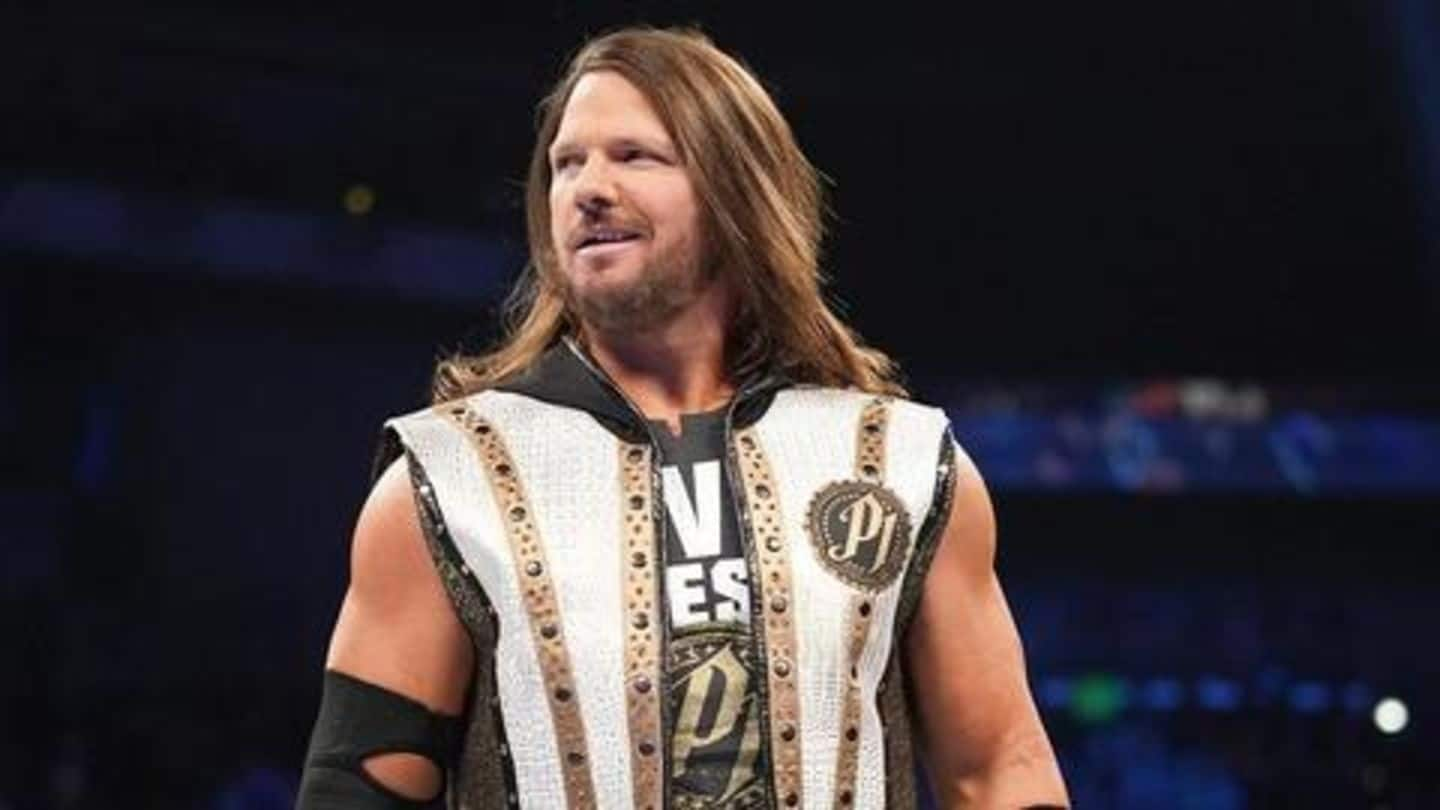 Former world champion AJ Styles has been on a historic run ever since he joined WWE in 2016. He was a top star in TNA, but WWE made him an even bigger star, as he continues to be a fan-favorite. However, having spent 11 years with TNA, there are a few facts one might not know about him. Here we list such unknown facts.
Yes, you have read it right. AJ Styles is an alumnus of WCW, as it is with it he began his pro-wrestling career. However, he could wrestle in just four matches as the WWE soon bought out the promotion. Moreover, he just had one win, which came in a tag-team match, along with his partner Air Paris.
Sixth non-Japanese to win IWGP Heavyweight Championship
Prior to joining WWE, Styles enjoyed an immensely successful run in Japan. He also became a two-time IWGP Heavyweight Champion. He was only the sixth non-Japanese performer to do so. While Styles is preceded by Brock Lesnar, who won the title back in 2005, as of now, there have been eight non-Japanese IWGP Heavyweight Champion.
He turned down a WWE contract in 2002
In what might come as another shock, Styles did receive an offer from WWE, 14 years prior to making his debut. However, he chose to turn it down and join its rivals Ring of Honor instead. Moreover, joining WWE would have meant for his wife to move back with her mother to complete her education, as Styles would have relocated to Cincinnati. Family man!
Considering his hobbies outside pro-wrestling, Styles revealed that he an avid video gamer. He owns a Nintendo 64, and usually prefers playing the old WWE RAW vs SmackDown games, besides some other old-school games. Moreover, he was also chosen as the cover face for WWE 2K19, which is WWE's modern-day console gaming for PlayStation 4, Xbox One and Windows platform.
Joint 10th longest reigning WWE Champion
Styles is already a two-time WWE champion. However, it is his second championship reign that remains the most memorable one, since he held the title for a record 371 days. It is also the joint 10th-longest WWE Championship reign in the industry, tied with late legend Randy Savage. The overall list is still dominated by Bruno Sammartino, who held the Championship for 2,803 days.