Beyond the squared circle: WWE stars who indulged in politics
Beyond the squared circle: WWE stars who indulged in politics
Aug 03, 2018, 08:53 pm
2 min read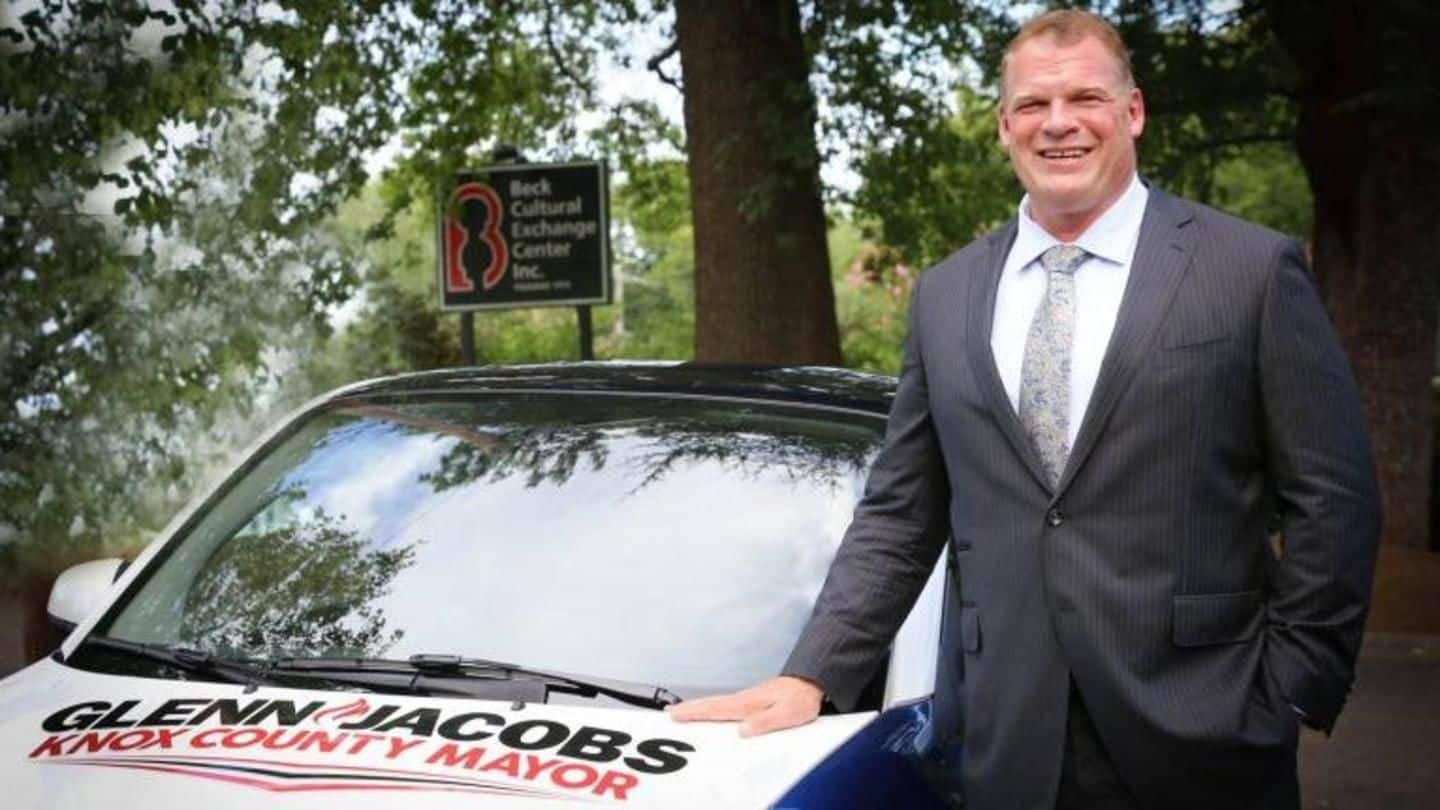 Wrestlers venturing into other professions is not a rarity, but for them to get involved in politics is rather an unusual decision. But yesterday, the WWE legend, Kane, won a mayoral election in Tennessee, making him one of the most successful wrestler-turned-politicians. He defeated Democratic nominee Linda Haney. Here's a look at other WWE personalities who had ventured into politics.
We need a wrestler in the White House?
Before Kane, Jesse 'The Body' Ventura was another WWE wrestler to be elected mayor. He became the Mayor of Brooklyn Park, Minnesota in 1991 and served till 1995. Ventura, then, went on to contest for the post of Governor of Minnesota, which he won. Notably, the campaign involved sales of 'my governor can beat up your governor' stickers.
The man who met Saddam Hussein all alone
Antonio Inoki, the 2010 Hall of Fame inductee, is a true champion in wrestling and in politics. He is the founder of New Japan Pro-Wrestling, probably the most famous wrestling promotion in the world. He was elected to the Japanese House of Councillors in 1989 and met Saddam Hussein alone in 1990 to negotiate the release of Japanese hostages.
The King of Memphis has been there as well
WWE icon Jerry 'The King' Lawler had also tried his hands at politics, running for the position of Mayor of Memphis in 1999. Lawler focused on addressing issues of making the city safer and beautifying it. However, he wasn't successful like Ventura or Kane. He lost the election and ranked 3rd in terms of votes gathered, garnering 11.7% of the total polls.
Wife of Vince McMahon, Linda McMahon quit her post as WWE's CEO in 2009 to run for the position of US Senator from Connecticut. Gaining 43% of the votes, she lost to Richard Blumenthal of the Democratic Party. McMahon also lost in 2012 in Connecticut's other Senate seat. In 2016, US President Donald Trump nominated her as the Administrator of the Small Businesses Administration.