WADA to investigate possible flaw in drug-testing kits
WADA to investigate possible flaw in drug-testing kits
Jan 29, 2018, 08:45 pm
2 min read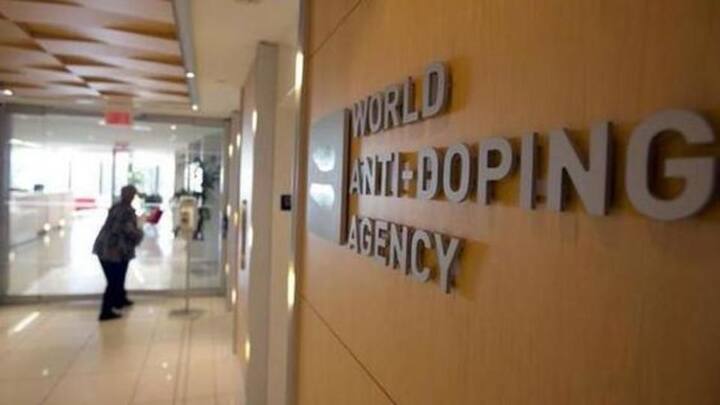 In what may become another doping-scandal, there are fears of a possible glitch in drug-testing kits which lets the sample bottles to be opened manually. Ironically, the new-bottles were released in wake of the Russian doping-scandal. WADA (World Anti-Doping Agency) released a statement saying that it has "initiated an investigation into a potential integrity issue" with the sample bottles and "will recommend appropriate measures."
2014 state-sponsored doping scandal
The issue of doping sample bottles' security came into light when it was found that samples from 2014 Sochi Winter Olympics were tampered with, as part of Russia's state-sponsored doping programme. As a result, Russia was banned from taking part in the 2018 Winter Olympics by the IOC (International Olympic Committee). The IOC, however, rejected WADA's recommendation to ban them from 2016 Rio Olympics.
Berlinger, the sample bottle manufacturer
Drug-testing bottles, BEREG-KIT Geneva, have been manufactured by Swiss company, Berlinger, since the late 1990s. Post the 2014 games, Berlinger has reportedly made modifications with respect to the bottle design and new sample bottles were released last September. While Berlinger had supplied kits for 2016 Rio Olympics, it is not clear if the new bottles would be used at 2018 Winter Olympics.
Sample bottle security creeps up again
On 19 January, an anti-doping agency in Cologne alerted WADA that Berlinger sample bottles could be tampered with by opening them manually when frozen. Sample bottles, ideally, should remain tamper-proof and only be opened by accredited personnel. Berlinger responded that they were unable to replicate the flaw while WADA assured their commitment to following up with Berlinger until the issue gets resolved.