India asks Iran to release 18 Indian sailors in custody
India asks Iran to release 18 Indian sailors in custody
Written by
Siddhant Pandey
Jul 21, 2019, 12:47 pm
2 min read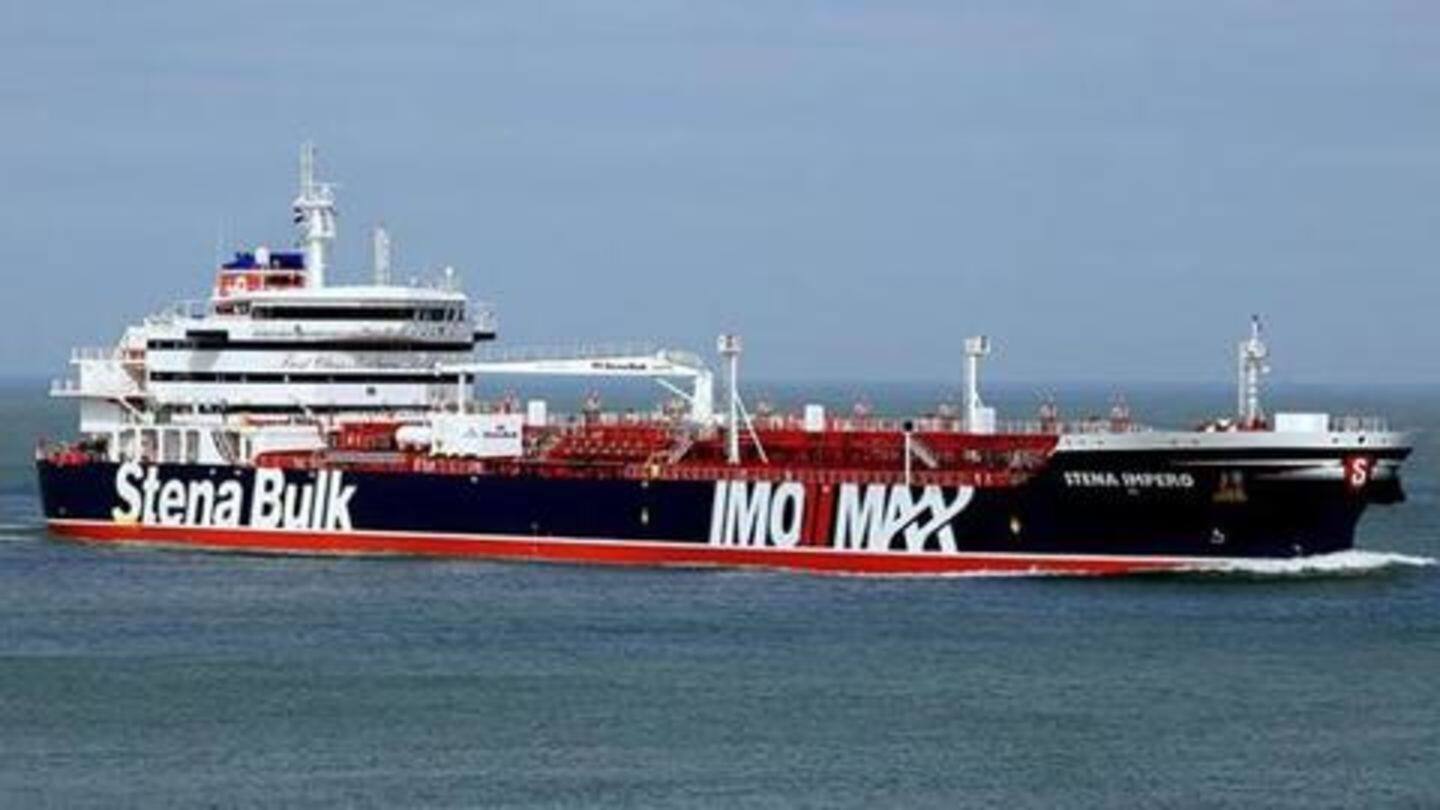 India is in talks with the Iranian government to secure the release of 18 Indian sailors aboard a British oil tanker captured by Iran in the Strait of Hormuz. Iranian Revolutionary Guard Corps (IRGC) soldiers on Friday boarded and seized the Stena Impero off Bandar Abbas port for breaking "international maritime rules" after the British tanker collided with a fishing boat, Iranian authorities said.
Ascertaining further details on incident: MEA
"We are ascertaining further details on the incident. Our [Embassy] is in touch with the Government of Iran to secure the early release and repatriation of Indian nationals," External Affairs Ministry spokesperson Raveesh Kumar told The Hindu on Saturday. 18 crew members detained on board, including the captain, are Indian nationals. Three Russians, a Filipino and a Latvian were also among the ship's crew.
Iran promises to 'protect' Indian nationals 'based on goodwill'
Speaking to The Hindu, a senior official at the Iranian Embassy in Delhi said, "Based on the goodwill which exists between Iran and India, the two countries protect the nationals of the other side, and this is not a matter of concern."
Stena Impero was headed to Saudi Arabia before collision
Notably, Iran stated that Stena Impero was headed to Saudi Arabia when it collided with a fishing boat in the Straits- a "violation of international regulations". Those aboard the fishing boat contacted the British vessel to no avail and hence, "informed the Hormozgan port and maritime office according to the legal procedures," said Allah-Morad Afifipoor, director-general of the Hormozgan province port and maritime authority.
Britain claims Iran has seized two ships
Incidentally, British authorities stated that Iran seized two ships in the Gulf including the Liberian-flagged Mesdar. However, the Mesdar's British owner said, armed personnel boarded the ship briefly, but it was free to leave and the crew was "safe and well."
Iran's seizure of two ships retaliatory: British officials
British officials suspect the incidents are in retaliation for the 30-day extension of Iranian tanker Grace 1's detention, after its seizure off Gibraltar by British Royal Marines for allegedly violating US sanctions on Syria. Tensions in the Gulf have climbed after the US claimed to have shot down an Iranian drone in the Straits, followed by Iran downing a US drone on June 20.