Antonio Guterres to seek second term as UN Secretary-General
Antonio Guterres to seek second term as UN Secretary-General
Written by
Nikita Gupta
(Sourced from PTI)
Jan 12, 2021, 01:49 pm
3 min read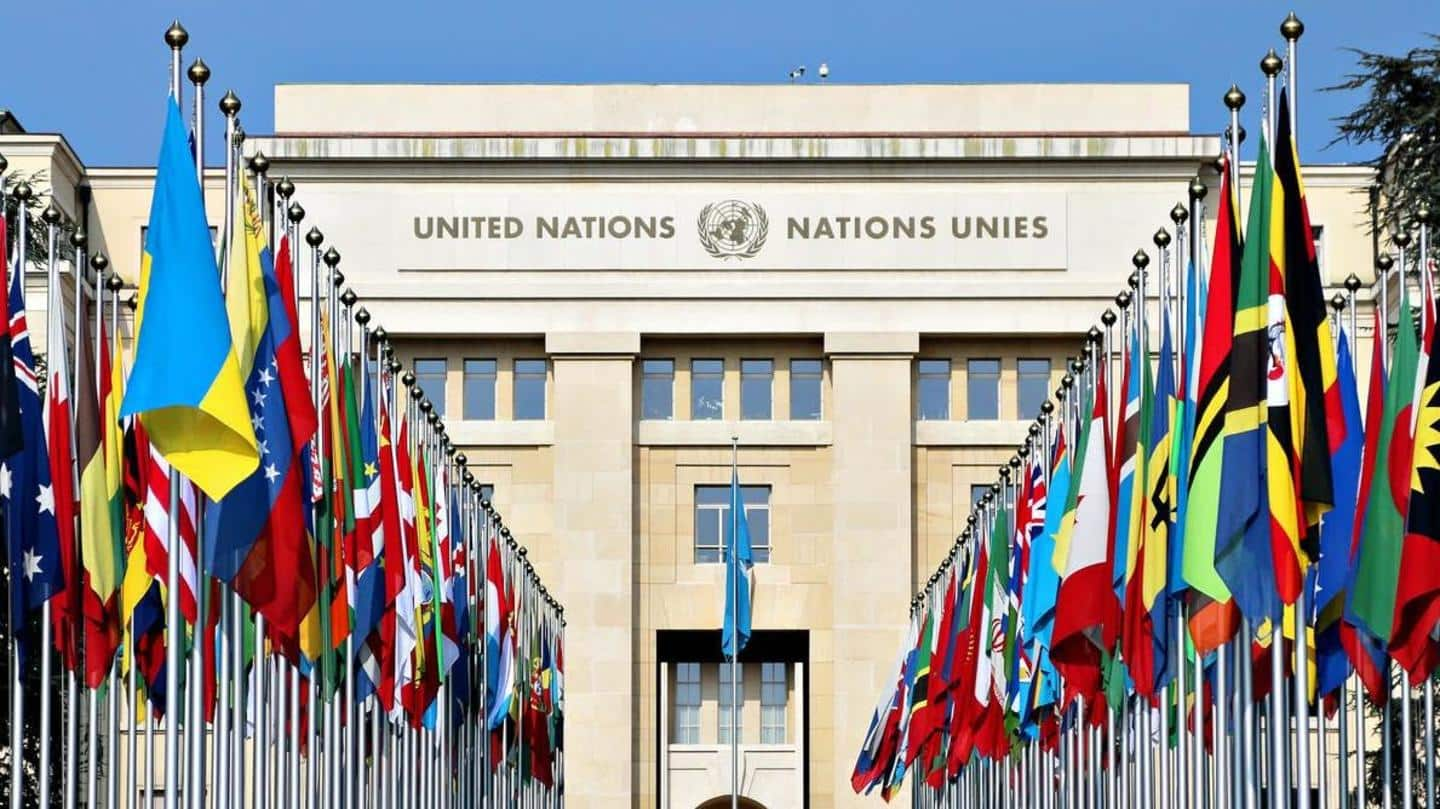 UN Secretary-General Antonio Guterres said that he will be seeking a second term as chief of the world organization. President of the General Assembly, Volkan Bozkir, had inquired last Friday about Guterres's intentions regarding a second mandate. The Secretary-General conveyed his agreement if member states are fine with it. Guterres also addressed a letter of similar content to the President of the Security Council.
Too early to gauge member states' reaction
UN spokesperson Stephane Dujarric said the UN chief had informed the Security Council, and the heads of regional groups of his decision, and that it was too early to gauge any reaction from member states at this stage or speculate about any other potential candidates. The term of the next Secretary-General will begin on January 1, 2022.
Guterres had assumed office on January 1, 2017
Guterres had assumed office on January 1, 2017, after a reformed selection process that included a public informal dialogue session in the General Assembly, involving civil society representatives, where each of the 13 candidates presented vision statements and took questions.
First time an incumbent has come forward for re-election
Brenden Varma, spokesperson, President of the General Assembly, confirmed that the President of the Assembly and the Security Council would be discussing the Secretary-General selection process at a regular meeting on Tuesday. The next move will be a joint letter from the two Presidents sent to member states. Varma noted that this is the first time that an incumbent has come forward for re-election.
How is the Secretary-General elected?
In accordance with Article 97 of the UN Charter, the appointment of the Secretary-General is made by the General Assembly, on the recommendation of the Security Council, which in effect means that any of the five permanent members can veto the nominee. Each Secretary-General has the option of a second term if they can garner enough support from member states.
Secretary-General should meet expectations of the member states
"The selection of Secretary-General is in the hands of member states. The Secretary-General will meet all expectations of the General Assembly on submission of a vision statement and opening himself to questions. Member states will talk about the next steps," Dujarric said.
HRW asks to not handover the second term without competition
Meanwhile, Human Rights Watch (HRW) said Guterres should not be handed a new term on a silver platter. Guterres's performance on human rights has been mixed, largely characterized by an unwillingness to publicly criticize rights-abusing governments for closed-door diplomacy. Notably, HRW has asked Guterres to publicly urge the Chinese government to release over a million Turkic Muslims arbitrarily detained in so-called education camps.