Bangladesh: Medical team examines Khaleda Zia's health in Dhaka jail
Bangladesh: Medical team examines Khaleda Zia's health in Dhaka jail
Sep 16, 2018, 02:34 pm
2 min read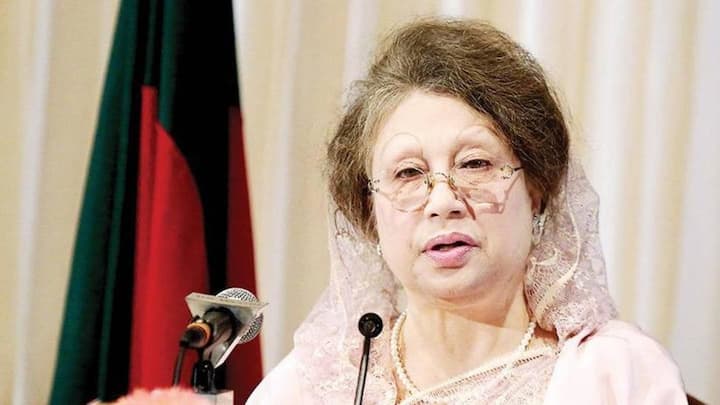 A team of doctors visited old Dhaka Central Jail to examine the health condition of former Premier and Bangladesh Nationalist Party chief Khaleda Zia, who recently complained to the court that she was losing feeling in her hand and in a leg, Dhaka Tribune reported. Khaleda, 73, is currently on trial for corruption charges in a makeshift courtroom inside a 19th-century British-built prison.
Medical team examined Khaleda for around 30 minutes: Jailer
Dhaka Central Jail Jailer Mahbubul Islam said that the medical team examined Khaleda for about 20-30 minutes. "The doctors examined Khaleda for 20-30 minutes. They will give the prescription later and prison authorities will take necessary actions, accordingly," he said.
Medical board was constituted by BSMMU
The medical board was constituted on Thursday by Bangabandhu Sheikh Mujib Medical University (BSMMU), after receiving a letter from the jail authorities, confirmed BSMMU Director Brig Gen Md Abdullah-Al-Harun. Khaleda, already serving a five-year term, attended a hearing last week in a wheelchair, telling the court she was extremely ill and is losing feeling in her hand and in a leg.
Khaleda was convicted in corruption case
Khaleda was jailed for five years in February this year after being convicted of corruption. She was granted bail in a corruption case in May but remains in jail while she fights dozens of other violence and graft charges. She was found guilty then of embezzling money intended for an orphanage, a charge she dismissed as politically motivated.