Shooting at school shakes Colorado; 1 student dead, 7 injured
Shooting at school shakes Colorado; 1 student dead, 7 injured
May 08, 2019, 09:46 am
3 min read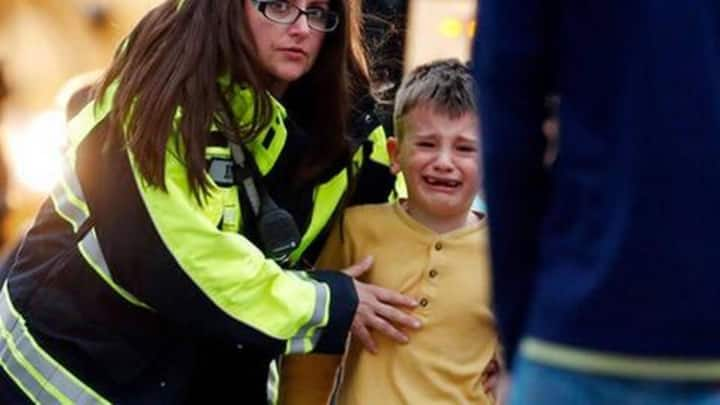 In a distressing turn of events, two people opened fire at a school in Colorado, United States, on Tuesday afternoon (local time), injuring seven and killing one. The incident happened at STEM School Highlands Ranch after the shooters went "deep inside" the high school. One suspect is believed to be an adult male, and another one a juvenile. Here's what we know so far.
Shooters attacked from two locations, said police official
The school houses nearly 1,800 students and the suspects are believed to be students. Speaking to the press, Sheriff Tony Spurlock of Douglas County, said, "We know two individuals walked into the STEM school, got deep inside the school and engaged students in two separate locations." The shooting lasted for about five hours. The youngest victim is all about 15 years old.
Officers struggled to take the suspects into custody
Arresting the suspects wasn't easy, revealed Spurlock. He said they were armed with a handgun and other weapons. When first responders confronted the suspects, a gun battle ensued. "Our officers went in and engaged the suspects. We did struggle with the suspects to take them into custody," Spurlock added. The suspects weren't on the radar of agencies and the motive is unknown, he added.
Students recalled the dangerous event
Students who escaped the attack were taken to Northridge Recreation Center, where hundreds of anxious parents waited. An 8-year-old student Makai Dixon said he had never heard shots before. His mother Rocio said, "We're more messed up than they." 17-year-old Tyler Rush said the school announced a lockdown during the final period. The students switched off the lights. Some sat, some cried.
Meanwhile, White House released a statement
As parents, teachers, and students came to terms with the "shaky" experience, White House released a statement. "This community and those surrounding it know all too well these hateful and horrible acts of violence," the statement read. White House added that President Donald Trump has been informed. "We offer our full support to local law enforcement and first responders and thank them for their heroism," it added.
The worst fears of STEM school came true
Just last month, STEM School was shut down temporarily to observe the 20th anniversary of Columbine High School massacre. In 1999, two Columbine students killed 13 people before committing suicide. The incident remains one of the deadliest school shootings in US modern history. When STEM school reopened and students went back to their routines, no one knew their worst fears would come true.
Data shows Columbine shooting hasn't changed anything
Though the Columbine massacre showed students aren't safe in schools, little has been done since then. According to reports, 2,26,000 children in 223 schools have been exposed to gunfire since the Columbine bloodbath. In 2012, 26 people, including 20 young children, died at Sandy Hook Elementary School in Newton, Connecticut. Last year, 17 died at Marjorie Stoneman Douglas High School in Parkland, Florida.