Coronavirus outbreak: 41 dead in China; over 1,300 infected worldwide
Coronavirus outbreak: 41 dead in China; over 1,300 infected worldwide
Written by
Siddhant Pandey
Jan 25, 2020, 08:48 pm
3 min read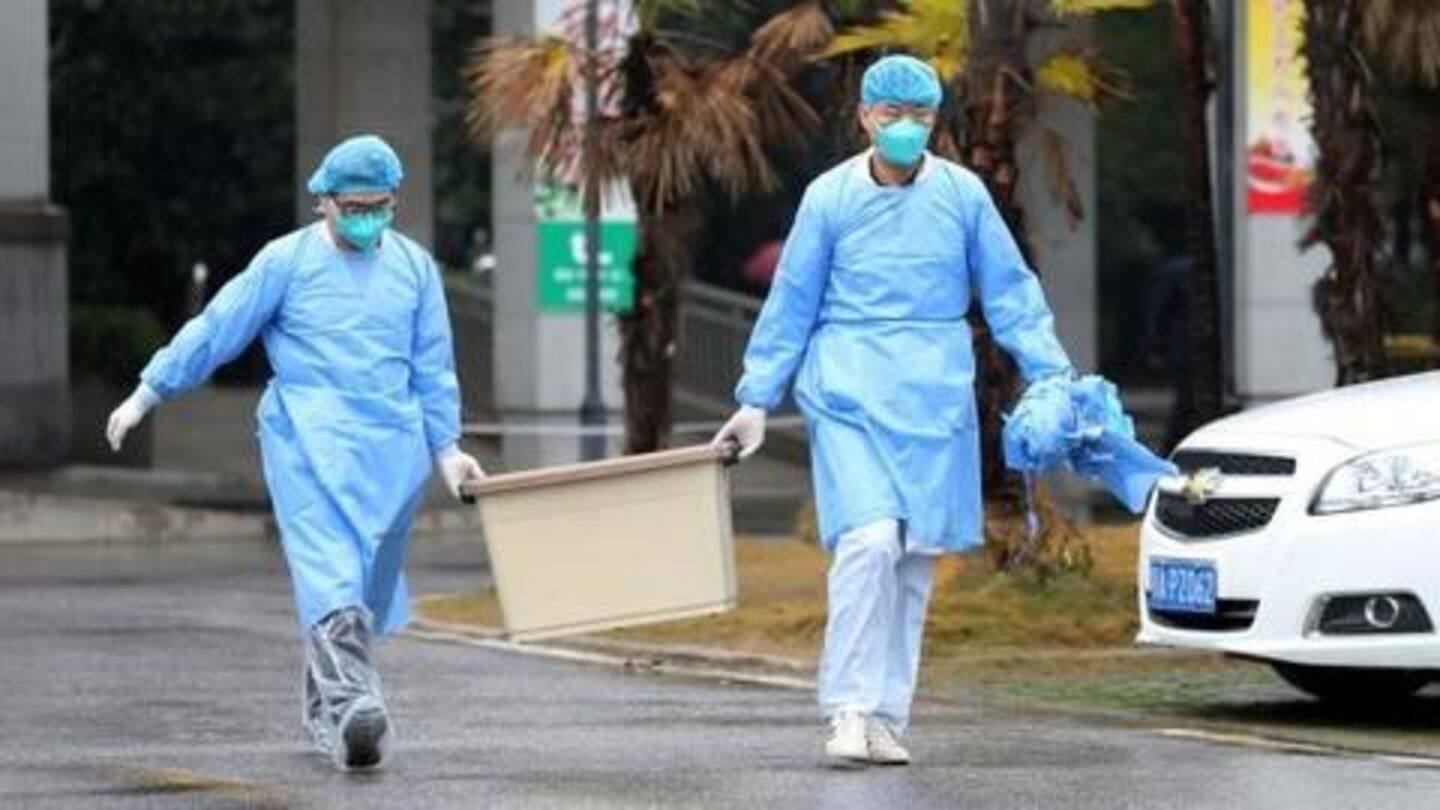 An outbreak of a never-before-seen coronavirus has claimed 41 lives in China, authorities confirmed on Saturday. The update marks a huge leap from the 26 deaths China's National Health Commission had reported on Friday. The viral outbreak has also spread to other nations with confirmed cases witnessed in Thailand, Malaysia, France, the United States, Australia, etc. Here's more about this deadly viral outbreak.
All of the fifteen deaths confirmed on Saturday were reported from Wuhan in Hubei province, provincial health authorities said. 400 more cases of coronavirus infection were reported on Saturday, taking the total number to 1,287. Five cases were reported in Hong Kong, followed by Taiwan (3), and Macao (2). Specifically, 180 of these new cases were observed in Hubei, including 77 in Wuhan alone.
38 out of total 41 deaths from Wuhan
Wuhan is notably the epicenter of the outbreak where 38 of the total 41 deaths have taken place. The remaining three deaths include one in another city in the Hubei Province, another in Hebei Province, and one in Heilongjiang, near the Russian border.
According to Al Jazeera, 1,321 confirmed cases were reported worldwide till Saturday. These include five in Thailand; followed by three each in France, Singapore, and Malaysia; two each in the US, South Korea, Vietnam and Japan; and one each in Australia and Nepal. Previously, it was reported that an Indian nurse in Saudi Arabia had contracted the virus, however, Saudi authorities denied the reports.
35 million people on travel lockdown in China
China has placed 13 cities in Hubei on lockdown, including Wuhan and nearby cities. The lockdown effectively restricts travel for 35 million people, close to the population of Canada. The outbreak has led to panic as healthcare professionals struggle to cope with the increased number of cases of coronavirus infection. China also canceled mass Lunar New Year celebrations in the wake of the outbreak.
China to construct 1,000-bed hospital in 6 days
China is now rushing to build a 1,000-bed hospital in Wuhan. Locals in Wuhan told the South China Morning Post that authorities are paying workers three times the normal wage, as much as $173 per day, to construct the hospital in six days. The special hospital will reportedly be modeled after the one built in Beijing in six days amid the 2002-03 SARS outbreak.
Here's a clip of the under-construction hospital
Construction of the special hospital with a capacity of 1,000 beds for patients with #nCoV2019 has begun in Wuhan, according to the model of the hospital built in seven days in Beijing to deal with #SARS in 2003. The construction is scheduled to be completed by February 3. pic.twitter.com/MtVgIG0liC

— People's Daily, China (@PDChina) January 24, 2020
Earlier on Thursday, the World Health Organization had refused to declare the coronavirus outbreak an international health concern. "Make no mistake, though, this is an emergency in China," said WHO Director-General Tedros Adhanom Ghebreyesus, adding, "But it has not yet become a global health emergency. It may yet become one." WHO's assessment had observed that the coronavirus represents a "high risk" regionally and globally.
The 2019 Novel Coronavirus or 2019-nCoV belongs to the family Coronaviridae. The virus only has single-stranded RNA and needs to hijack other living cells to multiply. It is genetically different from the Severe acute respiratory syndrome-related coronavirus (SARS) and the Middle East respiratory syndrome-related coronavirus (MERS)—both of which caused hundreds of deaths across many countries. However, 2019-nCoV has a 70% genetic similarity to SARS.