COVID-19: China sees 3x rise in new daily symptomatic cases
COVID-19: China sees 3x rise in new daily symptomatic cases
Written by
Manzoor-ul-Hassan
Mar 13, 2022, 02:32 pm
2 min read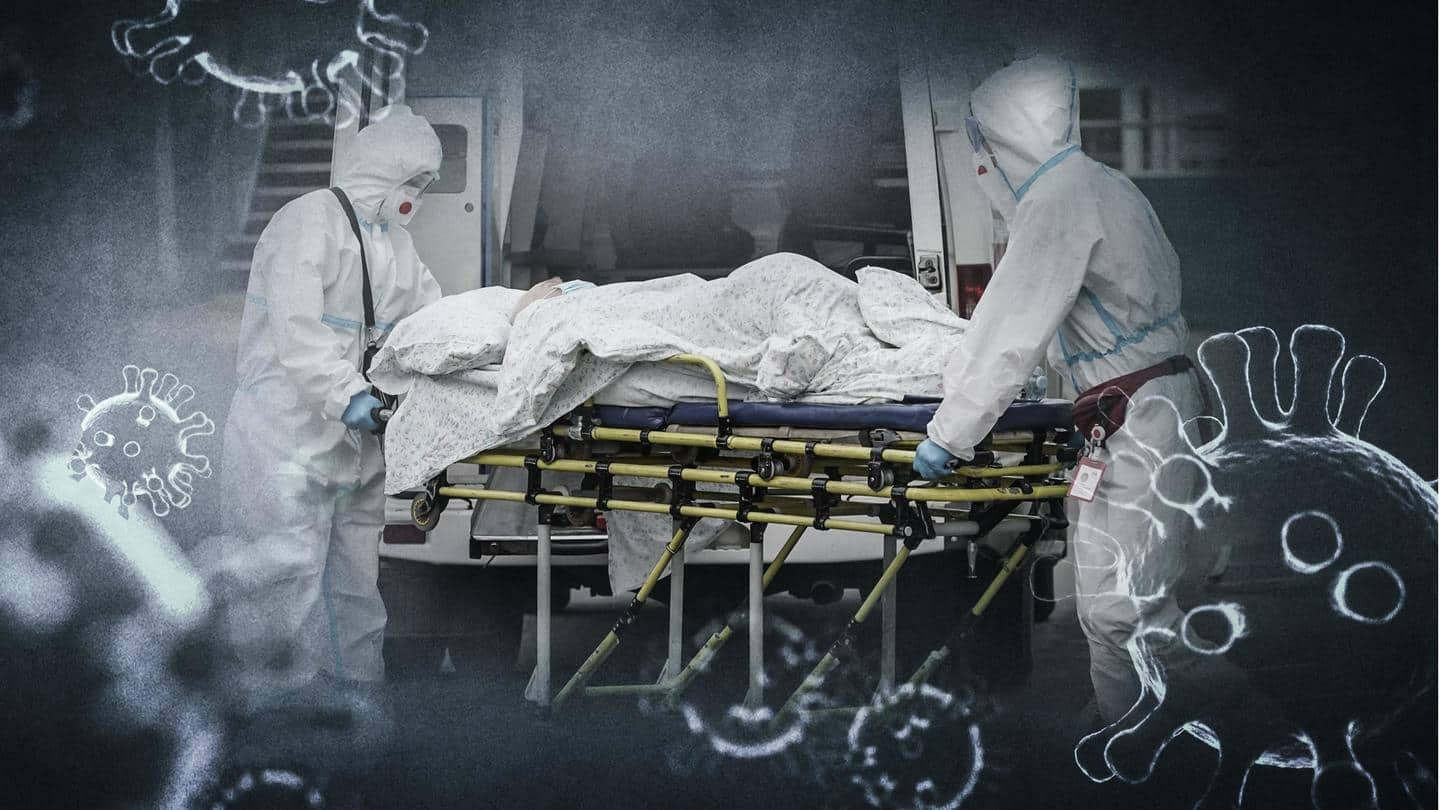 Mainland China has seen a three times increase in the number of COVID-19 cases within 24 hours. The region recorded 1,807 new local symptomatic COVID-19 cases on Sunday, more than thrice the previous day's caseload, as per the National Health Commission (NHC) data. The cases are the largest in roughly two years, as rising infections in the north-eastern area of Jilin strain health resources.
Why does this story matter?
The COVID-19 caseload in China has been rising every day.
The number of cases reported on Sunday is the highest since the original outbreak in 2019 in Wuhan city, which is believed to have led to the pandemic.
The continuous surge came despite the country imposing quarantines and lockdowns on entire communities or cities even when just a few cases are detected.
Daily case count is highest in two years
COVID-19 UPDATE: China's reporting 1,807 new locally transmitted cases with symptoms and 1,315 asymptomatic cases, as of Sunday

Numbers keep climbing, another two year high pic.twitter.com/jMA5YF0hmH

— Olivia Siong (@OliviaSiongCNA) March 13, 2022
Caseload negligible but it may hinder China's global clearance
According to NHC, the number of new locally transmitted asymptomatic cases, which China does not identify as confirmed cases, increased to 1,315 on Saturday from 1,048 the day before, marking the fourth consecutive day of growth. China's current cases are significantly lower than that of many other nations, but the increasing number may hinder Beijing's "dynamic-clearance" goal of fast suppressing spread, Reuters reported.
Jilin province has 78 % of the total cases
Jilin, China's north-eastern province, reported 1,412 new local symptomatic cases on Saturday, accounting for 78% of the national total and a rise from 134 the day before. "[The increase] demonstrated that some local areas, confronted with a rapid rise of the epidemic, lacked the capacity to expand medical resources resulting in limited admission to main hospitals," a Jilin provincial told media on Sunday.
Strict measures, officials fired
Many districts have already begun to apply stringent regulations imposed by the government. Lockdown has resulted in the closure of restaurants, indoor entertainment facilities, and certain businesses, with the exception of critical services. Six officials from the local administration in the southern city of Dongguan have been dismissed from their positions for failing to perform a good job in COVID-19 prevention and control.
No new death in Mainland China
There were no new deaths, leaving the death toll at 4,636. As of March 12, mainland China had reported 1,15,466 cases with confirmed symptoms, including both local ones and those arriving from outside the mainland, as per the NHC data.