Egypt: Court hands 5-year jail term to UNESCO award-winning photojournalist
Egypt: Court hands 5-year jail term to UNESCO award-winning photojournalist
Written by
Ramya Patelkhana
Sep 09, 2018, 10:57 am
2 min read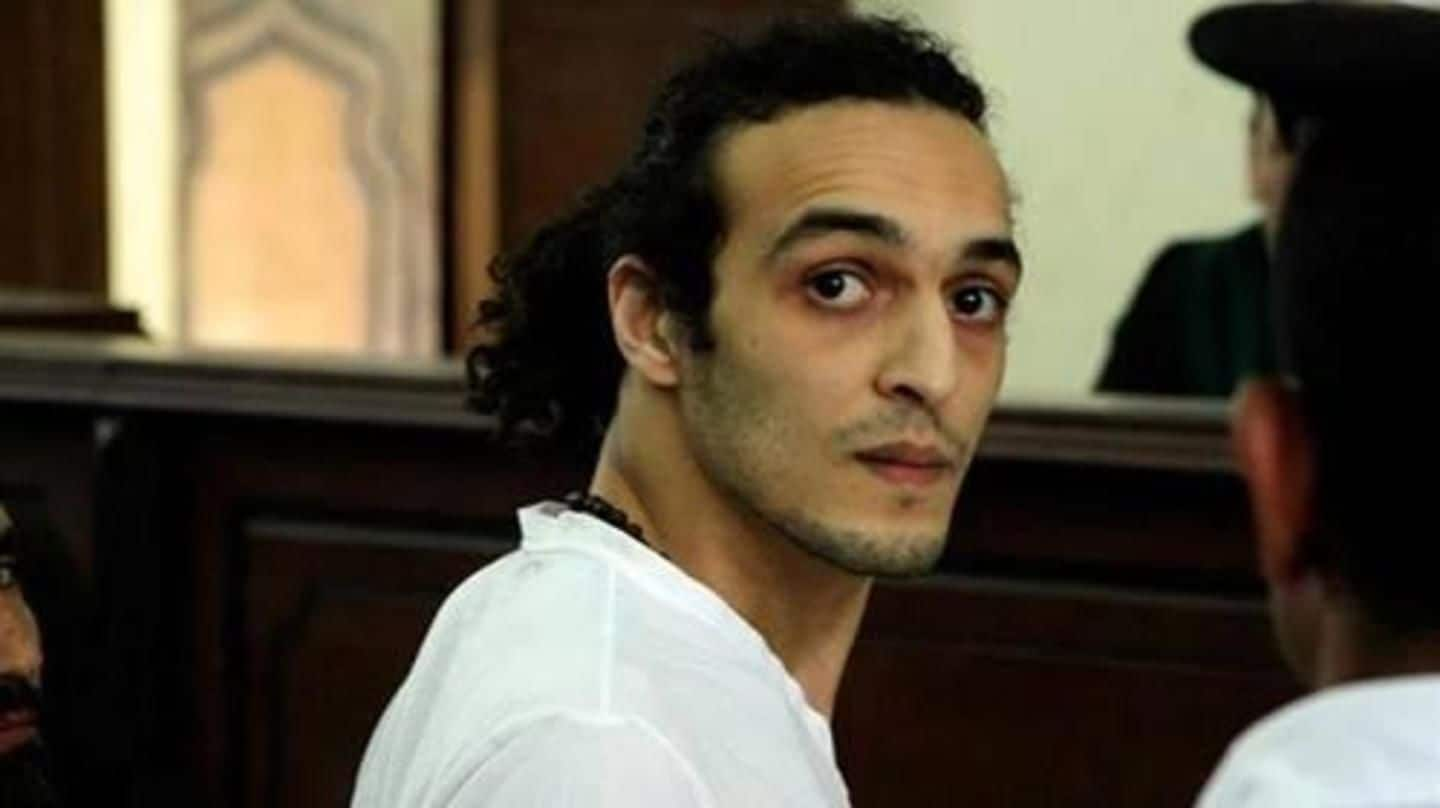 An Egyptian court on Saturday handed a five-year jail sentence to a prominent photojournalist, Mahmoud Abu Zeid, widely known as Shawkan, who had earlier this year received the UNESCO's World Freedom Prize. Shawkan was arrested in August 2013 as he covered the deadly clashes in Cairo between the security forces and supporters of ousted Islamist President Mohamed Morsi. Here's more.
Shawkan should be able to leave prison soon, says lawyer
Shawkan was accused of "murder and membership of a terrorist organization" - charges that can carry the death penalty - but should be able to walk free after already having spent five years in jail since Aug'13. The award-winning photojournalist should be able to leave prison "within a few days", his lawyer Karim Abdelrady said as he welcomed the verdict.
Sentence 'unfair', Shawkan was only doing his job: Abdelrady
Abdelrady said the sentence was nevertheless "unfair because he (Shawkan) was only doing his job" and covering the events unfolding in Cairo in 2013. Shawkan's detention sparked outrage among human rights groups and NGOs who lobbied continuously for his release. He was one of more than 700 defendants on trial in the case, most of them facing charges of killing police and vandalizing property.
Court confirms death sentences to 75 defendants
Meanwhile, the same court that jailed Shawkan also confirmed on Saturday death sentences initially issued in July against 75 defendants, including leaders of Morsi's outlawed Muslim Brotherhood.
On Thursday, Amnesty International and Reporters Without Borders (RSF) held a joint rally outside the Egyptian embassy in Paris to demand that Shawkan be set free. Amnesty, in a statement, warned Egyptian judicial authorities: "The world is watching you." RSF ranks Egypt 161st out of 180 countries on its press freedom index and says that at least 31 journalists are currently detained there.