Florida governor declares emergency ahead of far-right leader's visit
Florida governor declares emergency ahead of far-right leader's visit
Written by
Anupama Vijayakumar
Oct 18, 2017, 10:38 am
2 min read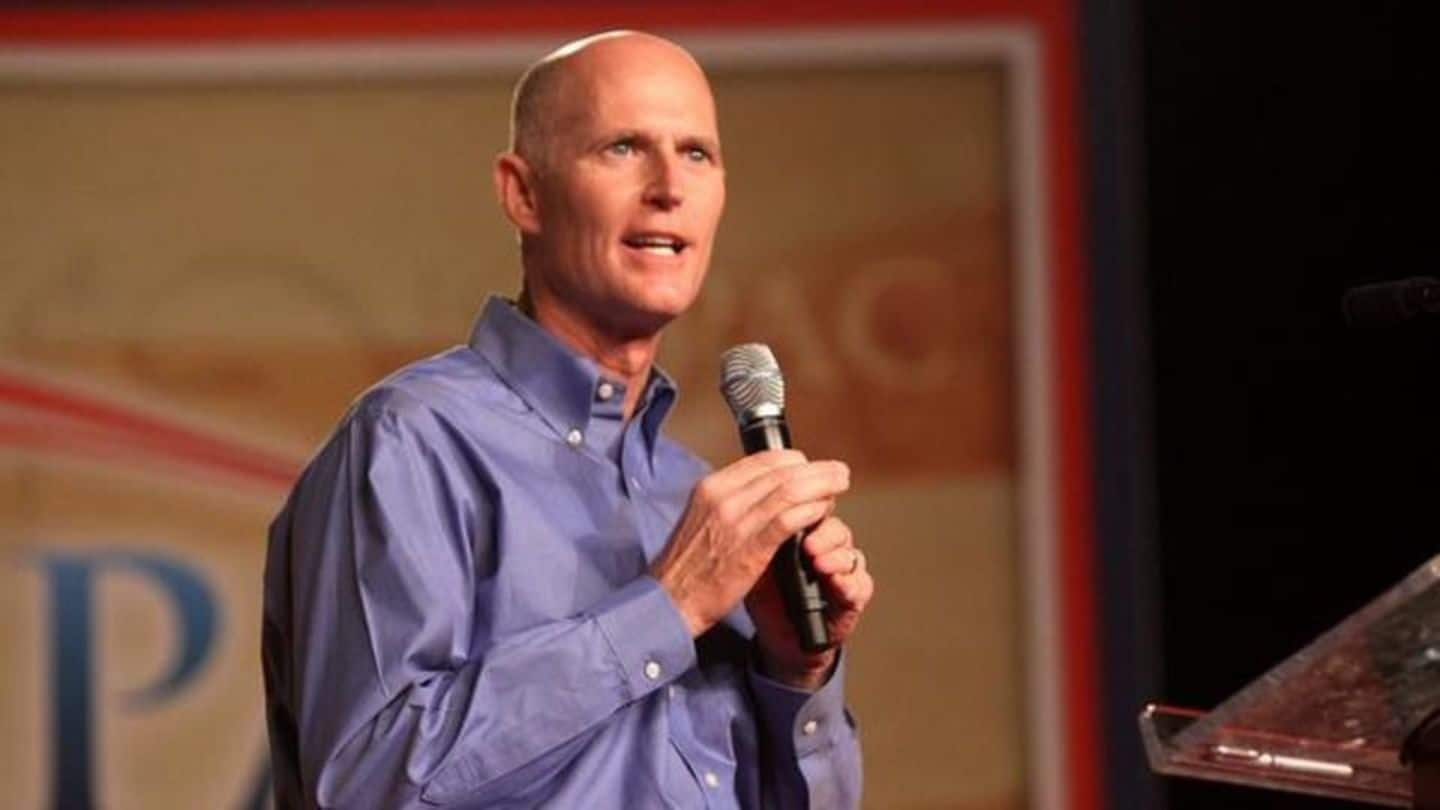 Of late, white supremacists became the subject of widespread outrage in the US after one woman was killed in a violent rally organized by right-wing supporters in Charlottesville, Virginia. It seems America wants to avoid a repeat of Charlottesville at any cost. Rick Scott, Florida's Republican Governor, has declared an emergency ahead of far-right leader Richard Spencer's visit to the state for a speech.
Charlottesville: Far-right rally turns violent, 1 killed and 19 injured
On 13 August, a car rammed into a crowd opposing a far-right rally in Charlottesville, killing one person and leaving 19 injured. The attacker was identified to be James Alex Fields Jr, a 20-year old Kentucky native. The "Unite the Right" rally was conducted to protest against plans to remove the statue of General Robert Lee, a pro-slavery Confederate commander in the civil war.
What is Spencer's white nationalist agenda?
Spencer is a prominent right-wing figure in the US and had organized the rally in Charlottesville. He said that "Charlottesville had become a symbol of suppression of free speech and destruction of historical monuments." Spencer's think-tank allegedly advocates peaceful ethnic cleansing.
University of Florida allows Spencer into the campus
The University of Florida was keen on avoiding incidents similar to Charlottesville and was initially reluctant to allow Spencer onto the campus. It later retracted its position and granted him permission to address students. The university justified its decision, saying it was required by law to allow Spencer to speak about his "racist views" on campus.
Governor proceeds to declare emergency
Scott said his decision was in response to a security assistance request from a local sheriff on account of an imminent potential emergency. Hence, Scott activated Florida's National Guard. "I believe in the first amendment [free speech] rights ... I don't condone any violence. I'm going to continue with law enforcement to make sure all Floridians are safe," he said.