Imran Khan to visit Malaysia next week; may seek monetary-aid
Imran Khan to visit Malaysia next week; may seek monetary-aid
Written by
Aakanksha Raghuvanshi
Nov 16, 2018, 12:20 pm
2 min read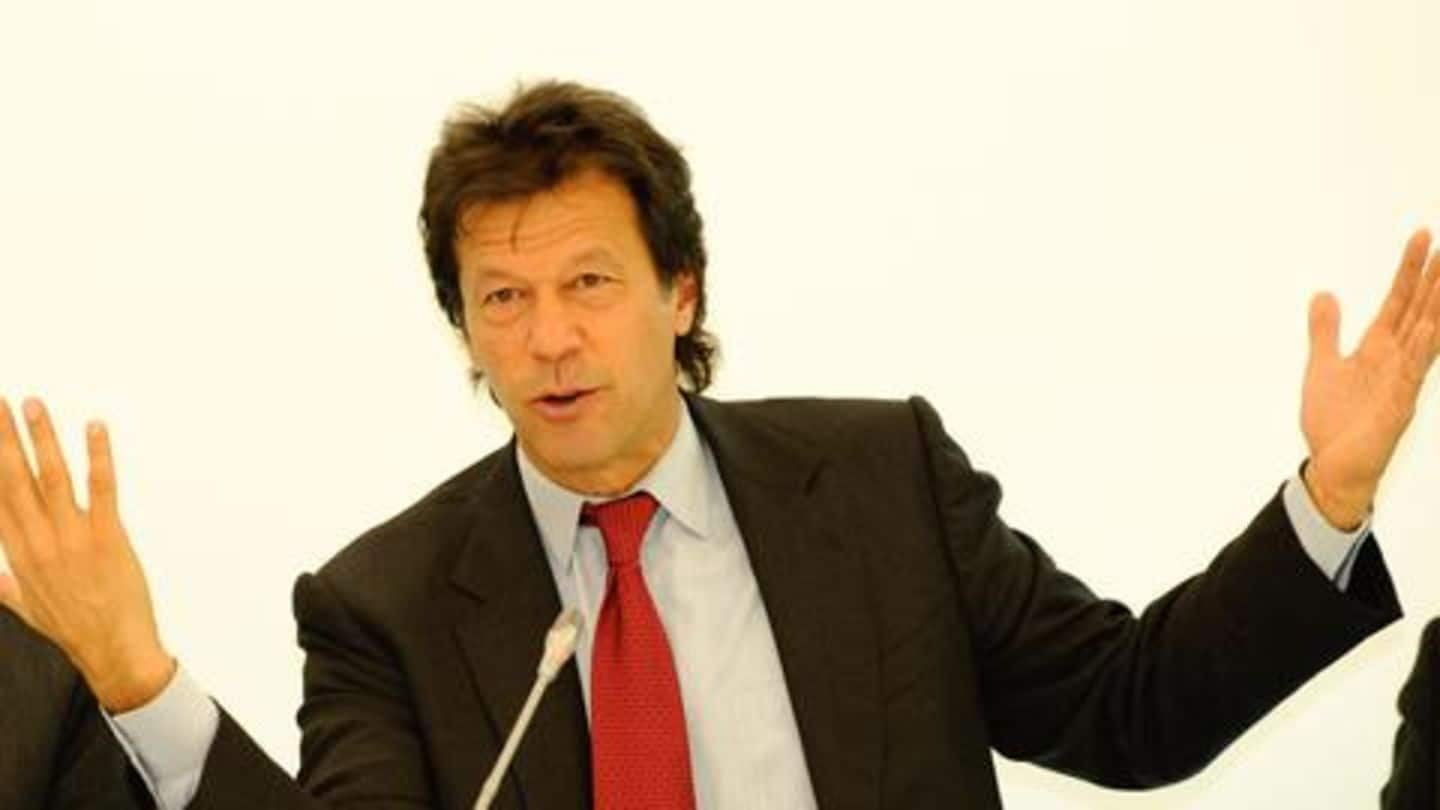 Pakistan's Prime Minister Imran Khan will visit Malaysia next week, where he is likely to seek monetary assistance to minimize the cash-strapped country's dependence on an International Monetary Fund (IMF) bailout package. The Foreign Office said that Khan, in his first bilateral visit to the Southeast Asian country, would be accompanied by a high-level delegation during this official trip starting November 20.
The two countries enjoy warm, brotherly relations: Foreign Office
Khan and Malaysian Prime Minister Mahathir Mohamad will have a tête-à-tête, followed by the delegation-level talks. The two countries enjoy warm brotherly relations reinforced by strong cultural and religious affinities, the Foreign Office said. "Khan's visit would provide an opportunity to further cement the existing friendly and cordial bilateral relations by enhancing economic, trade and commercial ties, for our mutual benefit," it added.
Pakistan seeking loans from "friendly" countries like China, Saudi Arabia
Cash-strapped Pakistan was facing a $12bn financing gap for the current fiscal year. The Pakistan government is keen to minimize the amount borrowed from the IMF by getting loans from "friendly" countries like Saudi Arabia, China, and Malaysia, as officials in Islamabad believe that the global lender could attach tough conditions. Early this month, China agreed to provide $6bn in aid to Pakistan.
Saudi agreed to provide $6 billion rescue package to Pakistan
Last month, when Khan visited Saudi Arabia, he managed to get a $6 billion rescue package from the Gulf Kingdom. Meanwhile, Malaysia's High Commissioner to Pakistan, Ikram Bin Mohammad Ibrahim called on Foreign Minister Shah Mahmood Qureshi in Islamabad yesterday and discussed a wide range of issues, including bilateral trade, investment, etc. Qureshi also briefed Mohammad Ibrahim about PM Khan's upcoming visit to Malaysia.
Khan's visit will open new avenues of bilateral cooperation: Qureshi
Qureshi highlighted that Khan's visit would help strengthen bilateral relations between Pakistan and Malaysia and open new avenues of bilateral cooperation. The Malaysian diplomat assured his government's full support to enhance bilateral relations and said that the Malaysian leadership looks forward to Khan's visit.