Russia withdraws from International Criminal Court treaty
Russia withdraws from International Criminal Court treaty
Written by
Ramya Patelkhana
Nov 18, 2016, 09:29 am
3 min read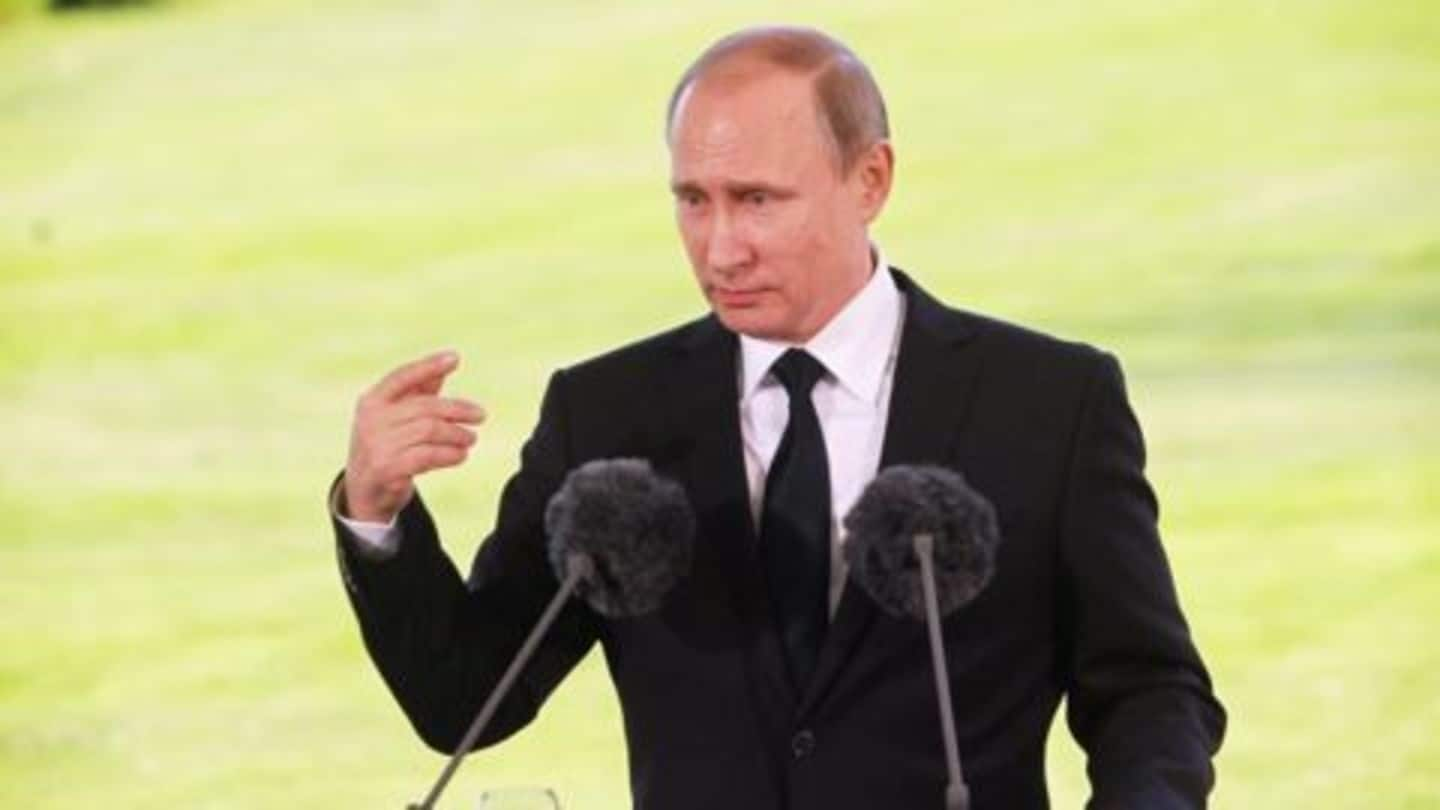 Russian President Vladimir Putin has signed an executive order to remove Russia's signature from the founding treaty of the International Criminal Court (ICC). Russia signed the treaty in 2000 but never ratified it - never was a member subject to ICC's jurisdiction. Russia's move mounted pressure on the court that already has been staggering from the recent withdrawals by a few African nations.
About International Crime Court
The International Crime Court (ICC) - headquartered in The Hague, Netherlands - was founded in 1998 when 120 nations adopted its founding treaty. It is an intergovernmental organization and international tribunal. It has the jurisdiction to prosecute individuals for international crimes of genocide, war crimes, and crimes against humanity. The international court is intended to complement the existing national judiciaries.
Russia's Annexation of Crimea an "armed conflict": ICC
Recently, the ICC reportedly angered Russia by referring the country's 2014 Annexation of Ukraine's Crimea as an "armed conflict". The court is also examining the allegations of war crimes committed by Russian and Georgian forces in a brief war in 2008. Russia is already under enormous international pressure over the campaign of its air strikes in Syria with allegations of bombing and targeting civilians.
Russian Foreign Ministry's statement
"Unfortunately, the court has not justified the hopes attached to it and has not become a genuinely independent authoritative organ of international justice. It is revealing that in its 14 years of work the ICC has pronounced just four verdicts and spent over $1 billion."
Philippine President Rodrigo Duterte considering exiting ICC
Russia's move might be welcomed by African countries like Burundi, South Africa, and Gambia, which recently withdrew from the ICC. The critics said Russia's announcement was just another example of the country flouting international norms. Gambia's Information Minister Sheriff Bojang said the ICC only existed to "persecute and humiliate" people from Africa. Following Russia's withdrawal, Philippine President Rodrigo Duterte said he's considering leaving ICC.
Human Rights Watch activist Liz Evenson stated: "It (the exit) confirms Russia's retreat from its international commitments. It's closing the door for people within Russia to this important judicial institution."
Russia made the decision in the national interest
Kremlin Spokesman Dmitry Peskov said the decision to withdraw Russia's signature was taken in the national interest and was only a formality as it didn't affect anything as far as jurisdiction was concerned. Most European and African nations, continue to support ICC, the first permanent international war crime tribunal. Many expect ICC to face more diplomatic pressure from the US under President-elect Donald Trump.
A setback and a regression
Fatou Bensouda, the ICC Chief Prosecutor, described the recent withdrawals as "a setback and a regression from what we all want to achieve - justice for atrocity crimes". However, she added African countries are now speaking out in support of the tribunal "renewing their commitment".