Ethiopian woman writes exam from hospital, right after giving birth
Ethiopian woman writes exam from hospital, right after giving birth
Written by
Ayushi Chamoli
Jun 14, 2019, 02:52 pm
2 min read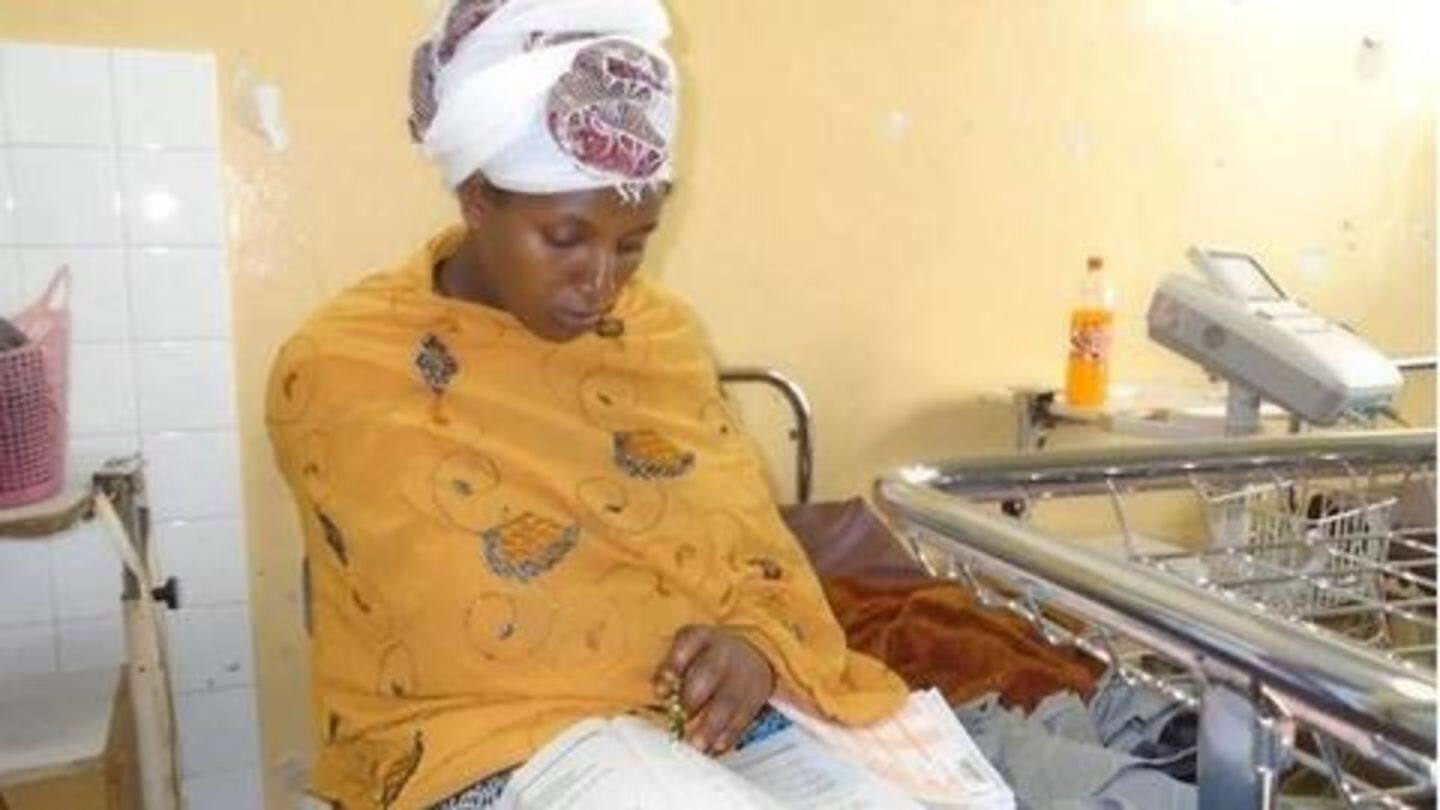 All of us have dealt with exam stress, or should we say have been frightened by it. But this Ethiopian woman has set a new benchmark. The woman wrote exams while sitting on a hospital bed. If you are losing your mind over this, wait till you hear the reason behind it. It will leave you awestruck!
Woman went into labor before her exam began
This is the story of 21-year-old Almaz Derese, who hails from Metu in western Ethiopia. She was all set to write her secondary school examinations. Interestingly, Almaz was pregnant and was expected to give birth before exams began. However, exams were postponed due to Ramadan. Merely hours before she was supposed to appear for her first exam, she went into labor.
Gave birth to a boy, wrote exam after 30 minutes
Almaz was rushed to a hospital where she gave birth to a healthy baby boy. However, she was determined to appear for the exam. So, just 30 minutes after giving birth, she wrote the exam. It was her husband, Tadese Tulu, who convinced the school to grant her special permission. She appeared for English, Amharic and Maths examinations at the hospital.
Naturally, Almaz's determination impressed netizens
Further, she went to the designated examination center to give her remaining two tests. This rare story of determination and courage was posted by Ethiopian Broadcasting Corporation and caught the attention of the netizens quickly. While the post on Facebook was flooded with comments appreciating her, many even demanded that she should get passing marks for her attempt.
Netizens sent best wishes to mother and son
One of the users commented, "A great girl with her full confidence and objectives, she is the model of all girl students!" Netizens showered their blessings on her new-born son and one of them suggested that he should be named 'Exam'.