American who shot dead Indian-origin Srinivas Kuchibhotla jailed for life
American who shot dead Indian-origin Srinivas Kuchibhotla jailed for life
May 05, 2018, 09:48 am
3 min read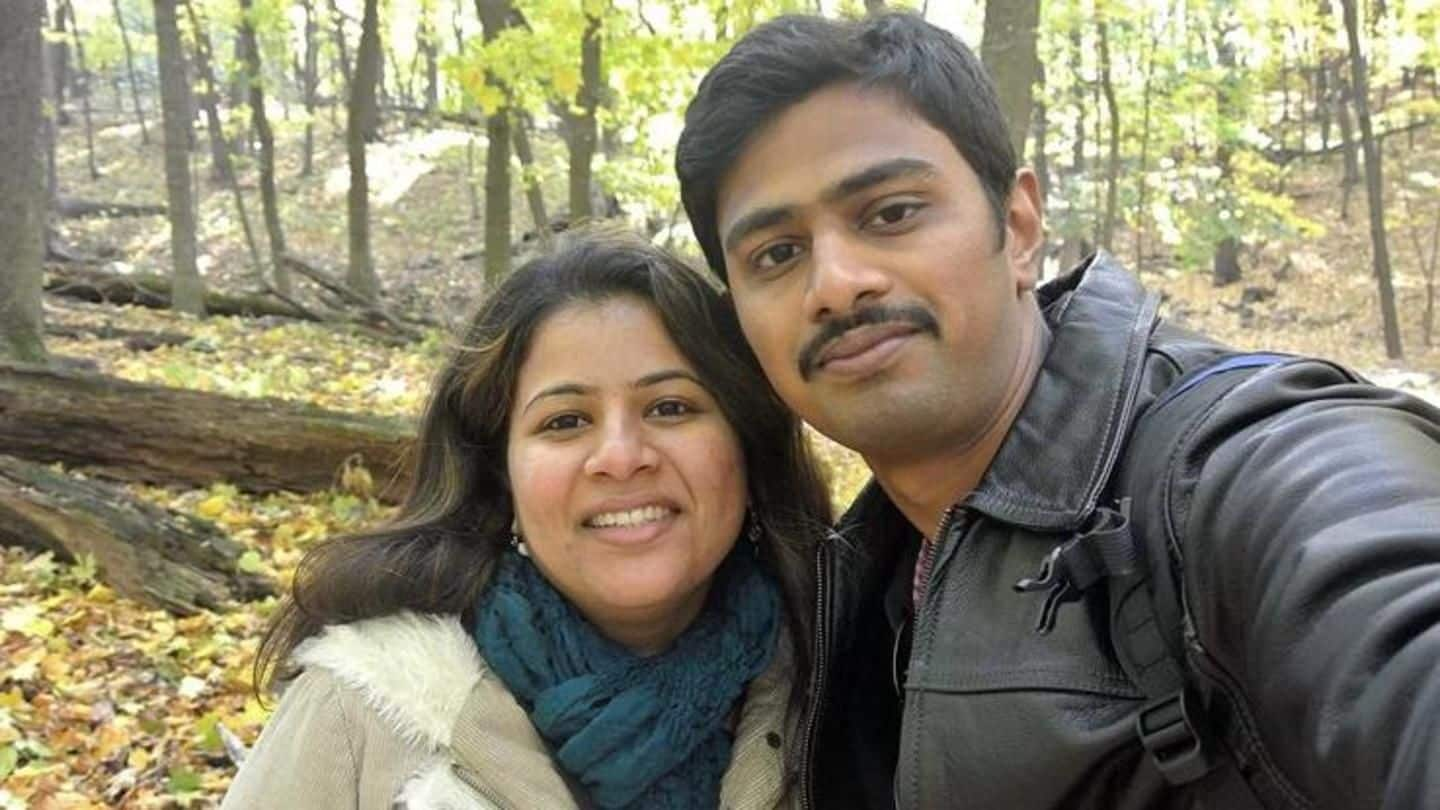 The US Navy veteran who shot dead Indian techie Srinivas Kuchibhotla in Kansas City last year has been sentenced to life. That amounts to nearly 78 years in prison according to Adam Purinton's plea agreement. 52-year-old Purinton won't be eligible for parole till after he turns 100. In the racially-motivated crime, Purinton had yelled "Get out of my country," before shooting Kuchibhotla.
Kuchibhotla was in a bar when he was shot
Kuchibhotla and colleague Alok Madasani were at Austin's Bar and Grill on February 22, 2017. Suddenly, Purinton, who was also present, started racially abusing them. He was asked to leave. He returned with a gun, asked them if their "status is legal," and opened fire. Kuchibhotla died in a hospital. Madasani was injured. Ian Grillot, an American who had intervened, was shot too.
Purinton confessed to a bartender 110kms away
Purinton then drove 110kms east to Clinton, Missouri, where he stopped at a restaurant and confessed to the bartender. The barman tipped the police. Five hours after the shooting, police nabbed Purinton from the bar. The man was a regular at Austin's. Locals said he had become "a drunken mess" after his father's death three years ago, and was physically and mentally disturbed.
Telugu community in US issues advisory for community members
After the shooting, Virginia-based Telangana American Telugu Association (TATA) listed dos and don'ts for the community on Facebook. One tip was: "Do not get into argument with others at public places." They were also asked to "please see if you can communicate in English in public places." Top TATA official Mahender Reddy Musuku led awareness drives about India and Indians.
Indian-Americans raise $100,000 to help the 'true hero' who intervened
The Indian-American community honored 24-year old Ian Grillot, who intervened during the crime and was shot himself, as 'A True American Hero' at the 14th annual gala of India House Houston last March. The community also raised $100,000 to help him buy a house in his hometown, Kansas. The move was supported by Dr Anupam Ray, the Consul General of India in Houston.
Purinton pleads guilty to first-degree murder
Purinton was, meanwhile, charged with one count of murder, two of first-degree murder and two of attempted first-degree murder for the shootings, apart from hate crime. Last month, he pleaded guilty to first-degree murder for killing Kuchibhotla. Prosecutors were also mulling the death penalty.
After sentencing, Kuchibhotla's widow expresses gratitude for the 'justice'
After today's sentencing, Kuchibhotla's widow Sunayana Dumala expressed gratitude. "Today's sentencing in the murder of my husband will not bring back my Srinu, but it sends a strong message that hate is never acceptable," she said, thanking the District Attorney's office and the Olathe police. Kuchibhotla, a Hyderabad native, was an alumnus of the University of Texas, El Paso, and Jawaharlal Nehru Technological University, Hyderabad.